Blog Menu
Practicing at Home: What's the Big I.D.E.A.?
By Katie O'Hara LaBrie | April 7, 2020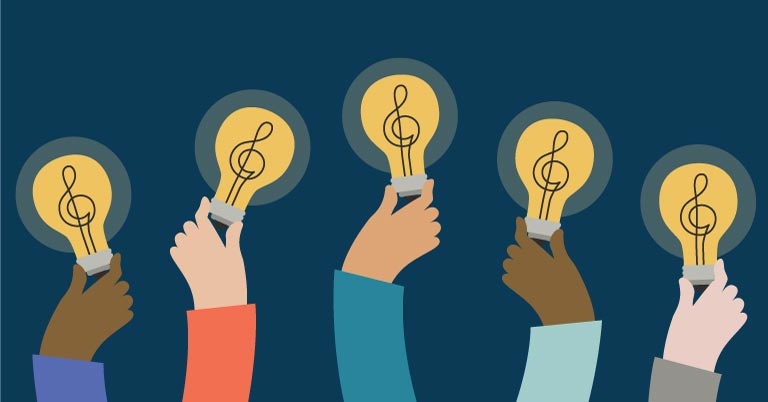 As teachers, we often wonder what our students are doing in their at home practice sessions. Are they just playing through their music or are they really getting to the nitty-gritty of true practice? Practicing is not an inherent skill; it is something that must be learned. To teach this skill I created a method, along with my band colleague, Tracy Magwire, called The Big I.D.E.A.
I.D.E.A. stands for Identify, Decide, Execute, and Analyze. By using these four steps I have seen my students become more successful in individual practice, classroom rehearsals, and performance.
Identify
Identify a small section of a piece that needs work. This should be 1-12 measures; avoid large sections. Also avoid "playing through" a whole piece.
Decide
Decide on an O.M.G. (Obtainable Musical Goal). What aspect of music needs work? Fingerings, intonation, rhythm, tempo, tone, bowing articulation, dynamics, phrasing, etc.
Execute
Execute your goal using a variety of practice strategies. Repetition will always be a part of your practice, but should not be the only factor.
Analyze
Analyze how you did. Did you improve? Did you reach your goal? Did you choose effective strategies? Should you try something else next time?
I use The Big I.D.E.A. as a tool to make sure students learn the main concepts of music (tone, intonation, rhythm, articulation, etc.) and then teach them to use a variety of strategies to help reach their musical goals. Mrs. Magwire and I have created and collected a wealth of free resources that teachers are welcome to look through, download, and even edit to share with their students. These resources and more about The Big I.D.E.A. can be found at practicewithpurpose.net.
Now that we are primarily teaching music through distance learning it can be even harder to monitor at home practice. This is why I encourage my students to use The Big I.D.E.A. method to help them practice with purpose.
Quick Practice Tip: The Big IDEA
---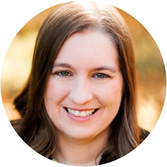 Katie O'Hara LaBrie is a conductor, composer and cellist from Northern Virginia. She has taught all levels of orchestra in Fairfax County for over 15 years. Currently she is the orchestra director Luther Jackson Middle School in Falls Church, VA. Her ensembles frequently receive superior ratings at state assessment. Under her direction the LJMS Chamber Orchestra was recently honored as the only middle school orchestra to perform at the 2018 VMEA conference.
View Author Page
Want More? Don't miss a beat!
We're passionate about providing music educators with teaching solutions. Sign up to get inspiration delivered to your inbox!
Stay Updated
Want to get the latest updates and special offers from Alfred Music?