Blog Menu
Piano Author Q&A: Spotlight on Wynn-Anne Rossi
By Wynn-Anne Rossi | April 17, 2019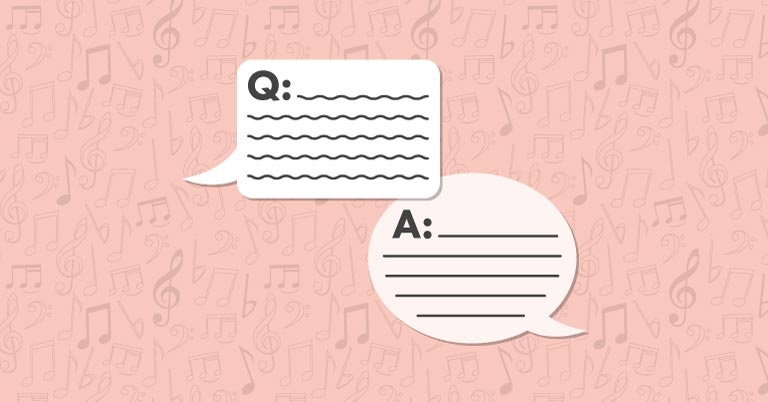 Wynn-Anne Rossi is a nationally acclaimed composer and dynamic educator whose works have reached audiences throughout the world. Wynn-Anne has over 100 piano publications, with original repertoire ranging from vocal works to full orchestra. Get to know more about Wynn-Anne before she heads out for our Piano Teacher Workshops this summer! 
How did you get your start in music?
My parents fell in love because they shared a passion for classical music. We had a piano in our home, and it became my favorite "toy" at a very young age. Apparently, I played it so much that it drove my family crazy. They moved it into my bedroom, and the rest is history!
Do you remember your very first piano lesson?
I don't remember my first lesson, but I remember one of my first piano recital pieces. It was called "March of the Wee Folk" by Jessie Gaynor. A woman composer! I can still play it, and I still love it.
When did you know you wanted to teach?
I took on my teacher's students for a summer when I was in high school. I didn't see it as my future at the time, but it certainly paved the way. Teaching gave me confidence during my rather insecure teenage years. Connecting one-on-one made me happy, and sharing musical skills felt honest and natural.
Do you have any advice for a new teacher?
Coming from a composer, this might sound predictable, but... teach your students to compose! I truly believe this is core to saving the private piano studio into the future. Musical passion is intimately connected to musical ownership. Composing gives each student a personal voice.
Tell us about a memorable teaching moment.
I wish my students could answer this one, because they know those life-changing moments better than I do. I will point to a memorable moment I have with one of my teachers. Pulitzer Prize composer Aaron Jay Kernis once told me to find the sounds I love most and do them more. It was an offhand comment at the time, but I've never forgotten it. My favorite sounds are not fixed, so when I compose, I am forever digging for what resonates in the moment, what I love most. Then I do it more!
How do you motivate students?
I motivate by making the experience about the student, not about my own ambitions for them. Focused, loving attention can be life-changing for a child or young teenager, and it guides me to say the right thing at the right time.
What is one of the biggest challenges you overcame as a teacher?
Though I had outstanding teachers, my biggest challenge was not to teach as I was taught. The world is changing, and teaching is changing with it. Keyboard ensembles, groups and camps, themed recitals, composition/improvisation instruction ... none of these things existed when I took piano. Finding my own way into being the best teacher I can be, right now, continues to evolve.
What inspired you to start composing?
Making up stories at the piano! My mom wasn't a musician, but when I was 3 years old, she used to call me to the piano and we would make up stories together. They were full of adventure with dinosaurs, mountain hikes and all kinds of creativity. This continues to be my first love!
Do you have a favorite composition of yours?
The short answer is no. I have affection for every piece for different reasons. They make up a personal photo album in musical form, capturing moments, feelings, imaginations. Many pieces carry memories of special people or life/musical events. A good example is "Skyscraper" (piano, clarinet, alto sax) which I composed for the MTNA Commissioning Program. A great memory!
Do you have a favorite piece or type of music to play for fun?
I love to sightread. Anything! Give me classics or jazz or latin or holiday music. Give me new releases or oldies, but goldies. A stack of unexplored music is like a musical feast to me.
If you could have dinner with any musician, past or present, who would it be, and why?
Louis Armstrong. For me, he captures the heart of America. He had a quirky sense of humor and such an engaging, open personality. His life was deeply complex with many personal trials, yet he spearheaded a completely new form of improvisation. He was a master at bringing people together through music. And I would love to meet his talented wife, Lil!
---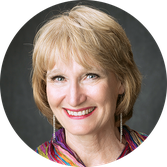 Wynn-Anne Rossi is a nationally acclaimed composer and dynamic educator. She has over 100 piano publications and has lectured internationally. She specializes in composition residencies, and her passion for promoting creativity in young musicians is reflected in her "Creative Composition Toolbox" and the "Wednesdays with Wynn-Anne" video series.
View Author Page
Want More? Don't miss a beat!
We're passionate about providing music educators with teaching solutions. Sign up to get inspiration delivered to your inbox!
Stay Updated
Want to get the latest updates and special offers from Alfred Music?