Blog Menu
Piano Author Q&A: Spotlight on Gayle Kowalchyk
By Gayle Kowalchyk | April 8, 2019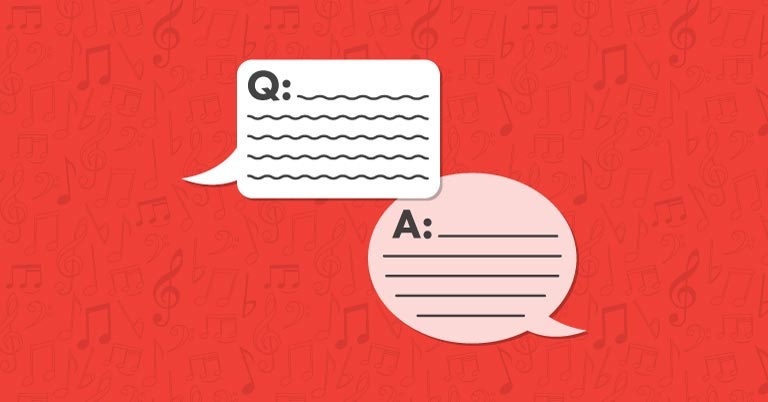 Pianist, educator, author, and clinician Dr. Gayle Kowalchyk is co-author to over 300 educational piano books, including Alfred's Premier Piano Course and Music for Little Mozarts. Get to know more about Gayle before she heads out this summer for our Piano Teacher Workshops!
How did you get your start in music?
I was five years old, and my family was renting a home in Michigan. The house had a finished basement, and in the basement was a green, upright piano. I loved going to the basement and picking out little tunes by ear on that piano. That prompted my parents to get me started with piano lessons. I didn't really want to take lessons—I was perfectly happy playing the piano my way!
Do you remember your very first piano lesson?
I don't remember my very first piano lesson, but I remember my very first teacher. I took lessons at the local music store, and I had an elderly (a least to me!) Hungarian gentleman. His accent was so thick that my mother had to go to my lessons and "translate" for me what he was saying.
When did you know you wanted to teach?
I didn't know until I was a senior at Ohio University that I wanted to teach. I majored in piano performance, but that year, one of the local piano teachers asked me if I wanted to help her teach a beginning adult piano class at the college. I fell in love with group teaching because of her. Later, after I had married and moved to Oklahoma, I started teaching piano independently in our home. That's when I fell in love with independent teaching, and I incorporated group teaching into my students' curriculum.
What inspired you to start composing?
I started writing music in high school. I accompanied the youth choir at our church, and I wrote a song with piano accompaniment for them to sing. The first piano solo I wrote was for a group of four-year-olds that I was teaching. I had chosen a collection for them that had a Halloween solo in it. They got really excited about it and learned the piece in August! This inspired me to write a solo for them called "Hurry, Halloween!" so that they would have a piece to play in October.
Do you have a favorite composition of yours?
I have three favorites! I dedicated solos to my children—"Dream Come True" for my daughter, Kelsey, and "Always in My Heart" for my son, Chase. My other favorite is "Starlight Serenade" from my recital suite "The Lone Star State."
---
Dr. Gayle Kowalchyk is a member of the keyboard faculty at California State University, Northridge, where she teaches class piano, piano, and piano pedagogy. Her passion for piano teaching and music education has inspired her to write educational piano materials for students of all ages. She is the co-author of over 300 publications for piano.
View Author Page
Want More? Don't miss a beat!
We're passionate about providing music educators with teaching solutions. Sign up to get inspiration delivered to your inbox!
Stay Updated
Want to get the latest updates and special offers from Alfred Music?