Blog Menu
Piano Author Q&A: Spotlight on Dennis Alexander
By Dennis Alexander | May 23, 2019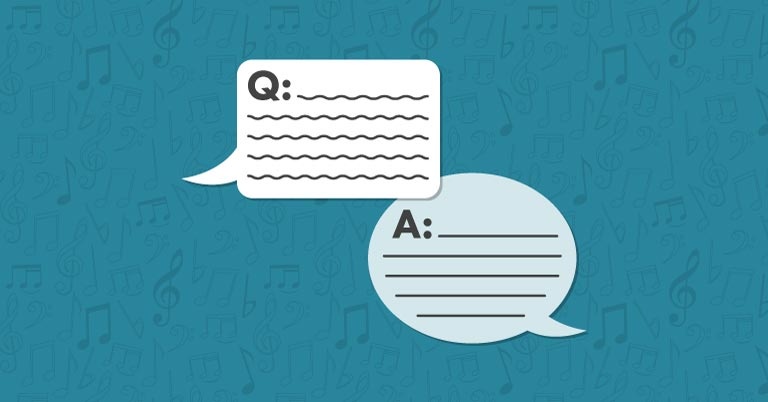 With over 400 publications and recordings to his name, Dennis Alexander has earned himself an international reputation as one of the world's most prolific and popular composers of educational piano music for students of all ages. Learn about Dennis' first piano lesson, his inspiration for composing, how he motivates students, and more, and catch Dennis in person this summer at one of our Piano Teacher Workshops! 
How did you get your start in music?
I grew up in a very small farming community in SW Kansas, a town called Copeland—population 200! On Saturday evenings, my folks sat us in front of the TV and we always watched the Lawrence Welk Show. I was totally enamored by the pianist Joanne Castle, who always looked like she was having so much fun while playing the piano—that was when I decided that I wanted to learn how to play the piano! Anything that was this much fun just had to be a part of my life.
Do you remember your very first piano lesson?
Absolutely! Even though it was 64 years ago, I'll never forget that first lesson. My first teacher, Leila McCune, was from Mississippi, and had coal black hair and the reddest lips & biggest smile I had ever seen. She welcomed me into the house with her very southern drawl, plopped me on the piano and told me, "We're going to have so much fun together!" And that we did. She could play by ear, and at every lesson for quite some time, she would sit next to me and improvise accompaniments that made my 5-finger pieces sound so wonderful and impressive. It was magical—and I was hooked for life.
When did you know you wanted to teach?
By the time I was a sophomore in college, and working towards a B.M in piano performance, I knew that I would absolutely want a career that combined performing with teaching. Of course at that point in my life, I didn't know if this would involve teaching at the college level, or primarily younger students. But I knew that I wanted to pursue an advanced degree so that college level teaching would be an option. Lucky for me, that wish came true and not only did I end up teaching at the University level for 26 years, but I also taught all ages and levels of students privately as well. It was the perfect "combination" for me.
How do you motivate students?
When I first started teaching at the university level, I would like to think that my very positive attitude, along with a happy "disposition" motivated my students to work hard each week to improve their technique and musicality. Since I was also a very active performer (soloist, accompanist, and chamber musician), my students heard me perform in many different "settings" and I'm hopeful that they were motivated and inspired by those performances. Today, many years later, I am grateful to have all kinds of technology at my disposal to help motivate my students. This includes teaching some of them to "sequence" music on a clavinova, performing with MIDI accompaniments, and using various apps on an iPad for improving rhythm, reading, and theory. In addition, I also spend time creating great sounding "MIDI accompaniments" at all levels for some of their solo pieces, including popular music, which is very motivational.
What inspired you to start composing?
I actually never aspired to be a composer. I was only interested in being a teacher and performer, which is what I did from 1972 to 1986. But in 1986, my friend Amanda Vick Lethco talked me into serving as a clinician to help promote Alfred's Basic Piano Course, and it was during that first summer on the road that Morty Manus asked me if I could please compose duets to correlate with the course. To make a long story short, that was the beginning of a whole new career for me! I never studied composition in college, but because I had taught piano pedagogy and also had the ability to improvise and play by ear, I somehow knew that I could function well as a composer of pedagogical materials at all levels. Before I knew it, an entirely new "vocation" presented itself, and the rest is history! After working for both Alfred Music and the University of Montana for the next 10 years, I made the decision to retire from University teaching and went full-time with my composing work. But I've always continued to teach as well, as teaching has always been my first love.
Do you have a favorite composition of yours?
This is like asking "do you have a favorite child"? Over the past 30+ years, I have written hundreds of pieces at all levels. But I'll confess that I do have a few "personal" favorites. These would include: my two new books of "Nocturnes," a collection called "24 Character Preludes," a piece I wrote for my friend Ingrid Clarfield entitled "Consolation in Db Major," and a collection entitled "Especially in Romantic Style, Bk. 3." Of course, there are lots of sheet solos at various levels that I'm particularly fond of for various reasons. I hope that teachers will check out my personal website, where I have recorded ALL of my sheet solos, 3 pieces from every collection, along with videos, reviews, and much more! Hopefully, they'll find their own "favorites" at various levels that they love teaching!
If you could have dinner with any musician, past or present, who would it be, and why?
Without a doubt, it would be Chopin! I have always loved his music—everything he wrote. The romantic style has always been my favorite to both perform and teach, and it would be fascinating for me to be able to talk to him about his music, what inspired him, his favorite pieces, his personal life, etc. It's a conversation which could probably go on for years!
---
Dennis Alexander has over 400 publications and recordings that have earned him an international reputation as one of the most prolific composers of educational piano music. He maintains an active composing and touring schedule. His personal website features recordings, videos, teaching tips, and much more!
View Author Page
Want More? Don't miss a beat!
We're passionate about providing music educators with teaching solutions. Sign up to get inspiration delivered to your inbox!
Stay Updated
Want to get the latest updates and special offers from Alfred Music?