Blog Menu
Organize and Prioritize: Teacher "Time on Task"
By Dr. Jenny L. Neff | September 5, 2019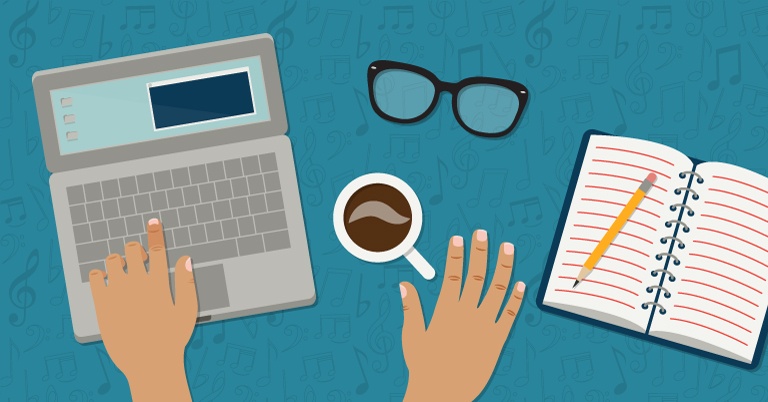 We often talk of "time on task" for students, but how much time do teachers have to stay on task with a long list of things to accomplish? How can we minimize the time we spend on things we have to do, while maximizing the time we spend on things we want to do—like teaching kids through music?
When we think about the word "productivity" we often associate it with terms like efficiency, production, yield, or capacity. In our world as teachers, productivity can mean any of these things, but mainly it translates to "getting it done." But what about on those days when you feel like you have no time, the list is taking over, or you can't find the motivation to tackle it? Recently, I changed my job and was faced with a new set of to-dos. Along with reflecting on and redesigning my current systems, I also explored new ways to prioritize and get things done.
Systems for getting organized and prioritizing to-do lists have evolved, from the forever handwritten lists, to Palm-Pilots (remember those?), to more recent bullet journals and apps. How do you organize and prioritize your day without feeling overwhelmed? What helps you execute a project? How do you get done what you need, while staying on top of your teaching game?
I recently read a book by David Allen entitled Getting Things Done: The Art of Stress-Free Productivity. While the idea of "stress-free" was not so familiar to me as a music educator, there were many ideas that struck a chord. He presented things I had used over the course of my career in some fashion, as well as suggestions that could be easily adapted to the "Teacher To-Do" list.
Expanding Roles Impacting What We Do
As we are asked to do more, and in some districts even experiencing educator initiative overload, we may find that there are "no edges to our projects" (a favorite phrase Allen used to describe life's many projects). Our roles as teachers evolve and many times with budget constraints or increased leadership responsibilities, the to-do list grows. Systems we may have used in the past might be outdated as far as addressing the large volume of information and tasks on our plate.
In my new job, I was experiencing a variety of tasks that did not necessarily fit into my old ways of getting things done; and some obstacles fit into categories that Allen referred to as "expired," including:
Numbering my list no longer addressed the volume of to-dos in multiple areas.
The calendar could only manage so much and didn't delve into the specifics I needed.
Interruptions such as emails and notifications tugged at my time, and were distracting.
Getting Things Done
It was this new state of being that led me to seek out the ways others were getting things done in order to make sure my tool box was well-equipped to handle tasks. Here are some ideas that might help you accomplish your list.
Manage the Actions: Identify what you need to do (most of us do this), but also write out the steps to get it done. Can you delegate any of these steps? How much time do you need? What are the resources you need? For example, you might have these steps under the concert list.
Identify Concert Date
Reserve the Space
Communicate to the Staff
Meet with Custodian (Set-Up)
Identify the Big 3: I interviewed a business leader for a course a few years back. One thing I took away from that was how he organized his day and how it helped him be more available to his team. He identified the "Big 3" list each day. This set his priorities of what had to get done. When I was writing my dissertation, I used this idea and created a daily list of 3 different types of to-dos. One might take more brain power, while another could be less taxing. Providing this choice (when I could) helped keep me motivated. I continued to use this "Big 3" idea in my teaching. What is your "Big 3" for the day?
Color Coding: Another takeaway from that interview was color-coding tasks to enable sharing and categorizing items. This is another tool I use, especially when overseeing many areas.
Meet with Principal

PLC Agenda

Guidance IEPs
Post-It Note Visuals: Sometimes I list each task on a Post-It note. That way I can see each one and move them around by category or priority. A colleague of mine uses a similar system and shared, "There is a cathartic feeling of crumpling the note when you are done with each task."
Horizontal and Vertical: Manage horizontally (each project/task) as well as vertically (steps). This will help manage what you need overall and keep the workflow moving.
| | | |
| --- | --- | --- |
| Task 1 | Task 2 | Task 3 |
| | | |
Prioritization: What is immediate? What can you do later? What is or needs follow-up? What can be delegated? What can be thrown away? Some of us might even prioritize by daily, weekly, and monthly tasks depending on events we have on our music calendars.
Similarly, O.H.I.O. (Only Handle It Once) is a phrase many of us have heard. I use it when I go through the snail mail pile each day. If there are emails you can read and respond to, or read and delete, take care of those as you go.
Scheduled Email Time: Set aside a time each day when you respond to email. "Turn Off Tech" notifications when you are working on other projects. (Create margins for yourself.)
Timer: Set a timer when you are working on a specific task. This can be used if you don't want to spend too much time on one thing, or so you add a little pressure to get something done.
Give Yourself a Minute: What on your task list can be done in one minute? By identifying those items, you can get a few things done and feel a sense of accomplishment.
Recurring: For events or projects that happen every year, keep a chronological list in a visible place as well as folders (physical or digital) with your step-by-step breakdown of tasks.
Stuck in the Rut & Staying on Track
If you are stuck or can't seem to stay on track (especially for larger projects) consider one of these suggestions:
Outline the Process: Identify the task >>> Map out steps >>> Identify time and resources needed >>> Divide the tasks among those involved in the project or schedule each step for yourself >>> Do it! >>> Reflect on the project and note any changes.
Concept Mapping: Draw a diagram (physical or digital) with the task in the center. Brainstorm steps to completion and connect to the topic with lines and shapes of your choice to see connections, transitions, patterns, etc.
Side Note: If you are distracted by other "to-dos" that pop up while working on a larger project, keep a list where you can jot things down and go back to them later.
Go For a Hike, But Come Back to Camp: Step away from the project if you can. Take a little break and go for a walk; whether that be to get your mail at school, go talk with a colleague, or go for a walk. Come back with a fresh view and new energy.
It doesn't matter how many tools or ideas we have available to us. In the end it really comes down to what system works for YOU! Best of luck in getting it done. The end result will be more time and energy for us to give to the students and music we love!
Resources:
Allen, D. (2015). Getting Things Done: The Art of Stress-Free Productivity. Penguin Books: New York, NY.
Swenson, R.A. (2004). Margin: Restoring Emotional, Physical, Financial, and Time Reserves to Overloaded Lives. NavPresss: Colorado Springs, CO.
---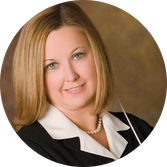 Dr. Jenny L. Neff is Associate Professor and Division Chair of Music Education at The University of the Arts in Philadelphia. Previously, she completed 25 years of public school teaching. She serves on NAfME's Council for Band and is part of the PMEA mentor teacher program. She is the Pennsylvania state representative for Women Band Directors International. She is also part of Conn-Selmer's Education Division as an Education Clinician.
View Author Page
Want More? Don't miss a beat!
We're passionate about providing music educators with teaching solutions. Sign up to get inspiration delivered to your inbox!
Stay Updated
Want to get the latest updates and special offers from Alfred Music?