Blog Menu
Music Education Advocacy: Is the "Music for Music's Sake" Argument Enough?
By David R. Sears | August 21, 2019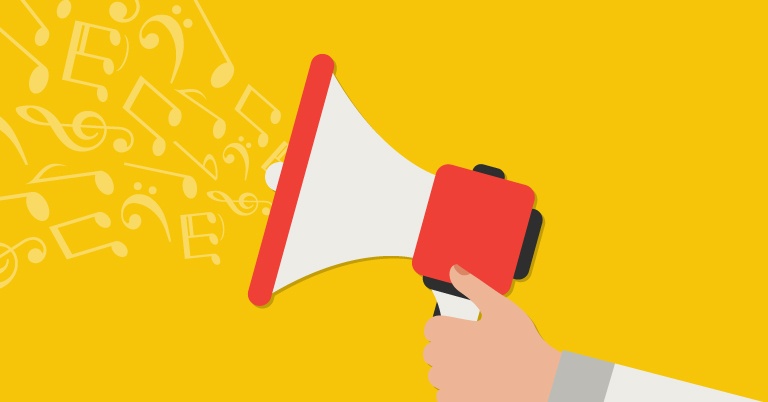 Many music education professionals have argued for years to not advocate for music education by touting the "non-music" advantages of K-12 music instruction. For those who are artists, advocates, and/or educators, this philosophy theoretically makes sense. However, that argument has not historically contributed to K-12 music education programs upholding substantial importance to the business community, decision-makers in the education industry, or the public at large.
Other advocacy strategies have trumpeted the connection of music education to increased standardized test scores, spatial reasoning, math proficiency, and other things. While there is evidence to support that conclusion, it does not prove causation because of other contributing factors. Additionally, being a math wiz alone is not necessarily key to what most businesses are looking for.
So, are we back to the "music for music's sake" argument? I say resoundingly, "No!"
Most parents want their children to receive an education that will contribute to their having the best chance of being successful and happy as adults. Employers, for the most part, want employees who are not only creative but have the ability to adapt to and work successfully in their environment, thereby contributing positively to the bottom line, whatever that may be. Those who advocate for strong music education programs must take these things into consideration when developing strategies. A high quality K-12 music education contributes to achieving those and other vital workforce development skills. As more and more colleges tie their success to that of their alumni, college entrance requirements can consider placing more emphasis on music education at least as an option for admission.
To accomplish the goal of increasing support for high quality K-12 music education, we must effectively communicate all benefits of music education, including those skill-sets that are transferable and complementary to non-music careers.
College and university music teacher training programs should point out these indirect benefits in a more direct way in pedagogy and methods classes. It is also important to include this in performance ensembles. Emphasizing these concepts in ensemble rehearsals will model how it can be done once the college students take their place as music educators in schools.
Authors and publishers can produce curricular materials that are a resource to educators allowing them to place emphasis on how and what they are already doing to build employable skills beneficial in and out of music.
K-12 music educators themselves must remember that the overwhelming majority of their students do not wish to have careers in music. Quality of performance is important. Emphasizing participation in quality music ensembles also teaches leadership, skill-building, teamwork, focus, problem-solving, self-management, interdependence, networking, and more.
Implementing the above strategies will build more support within parent communities as well as those who make decisions on the level of support music education receives.
Most don't want to eliminate music education from school curricula, but when other pressures come to bear, music is still too often among the first to be diminished or eliminated. To change this, it must be communicated that quality music education provides valuable experiential training in workforce development.
What do you think? Let us know in the comments below!
---
David R. Sears is the Executive Education Director of the GRAMMY Museum Foundation where he leads the team that creates and directs its educational philosophy and programs nationally.
View Author Page
Want More? Don't miss a beat!
We're passionate about providing music educators with teaching solutions. Sign up to get inspiration delivered to your inbox!
Stay Updated
Want to get the latest updates and special offers from Alfred Music?