Blog Menu
Mood Music: Ways to Inspire Connections Between Emotion and Sound
By Peggy J. Richard | September 29, 2021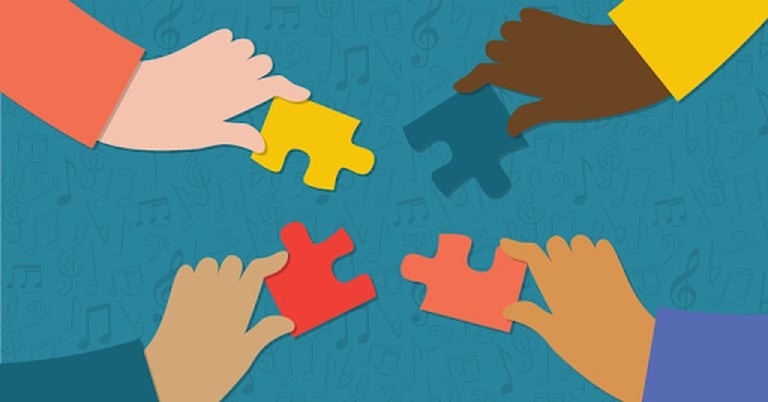 With the challenges of the past year-and-a-half, students of every age may be experiencing a roller coaster of feelings day-to-day. In an effort to provide a safe and stimulating learning environment where they feel seen and heard, here are some possible activities that can be adapted for early childhood, elementary, or older learners. They may be used for warm-ups before the main lesson, or they can stand alone depending on specific needs.
Activity Suggestions/Sample activities
1. Play several cuts from a variety of musical selections. Ask students to make or draw a matching facial expression or emoji face depending on how the music makes them feel. 
Examples: foghorn-sad, windchime-whimsical, motorcycle revving-excited
Variation: Younger students may enjoy making their own face match the emotion or constructing a facial expression out of loose parts such as nuts + bolts, pebbles, sticks, or playdough.  
Stretch It: Use an app like Kahoot, Jamboard, or Quizlet to prep a game using sound and emoji face elements for students to match. Older students may enjoy creating their own game for peers to try.
2. Ask students to pick a sound effect to represent emotions they may experience in different situations throughout the day.  
Example: "When I wake up in the morning I still feel very sleepy. The sound I picked for sleepy is rain." -OR- "When it's music day I am very excited. To me, a beeping car is an exciting sound." 
Variation: This activity can be played as a game (similar to charades). Students pick a situation (or feeling word) out of a basket and then make a sound effect they feel matches that emotion. If it's a single emotive word, others may wish to guess what it might be based on the sound effect.
Stretch It: Older students can create a multimedia presentation with images depicting joyful, disappointed, upsetting, or exciting situations along with sound effects that represent those emotional states.
3. Ask students to create a playlist with a song to represent each emotion they experience during a 24 hour period. Songs can be instrumental or with vocals.
Variation: Create a group playlist for individual emotions, including ideas from every learner. 
Stretch It: Invite learners to select an emotion and compose their own tune to represent it and reflect the mood it inspires in them. 
Identifying sounds or songs that represent emotions can strengthen the connection learners have to their study of music. By tuning in to how a musical selection makes them feel, they may gain understanding of both their own sense of well-being as well as the intention behind the notes. While they're at it, they may discover that music can serve as a coping strategy for more difficult emotions in many ways, including listening, playing, composing, or sharing.  The power of connecting sound and mood can benefit both facilitators and learners in your program!
---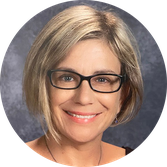 Peggy J. Richard is a bilingual early childhood educator and holds National Board Certification in Early Childhood as well as multiple certifications in yoga instruction. She taught grades Pre-K-2nd for 24 years and yoga for kids. She consults with other educators on mindfulness and the brain for tweens. 
View Author Page
Want More? Don't miss a beat!
We're passionate about providing music educators with teaching solutions. Sign up to get inspiration delivered to your inbox!
Stay Updated
Want to get the latest updates and special offers from Alfred Music?