Blog Menu
Mission: Submissions
By Chris M. Bernotas | November 16, 2022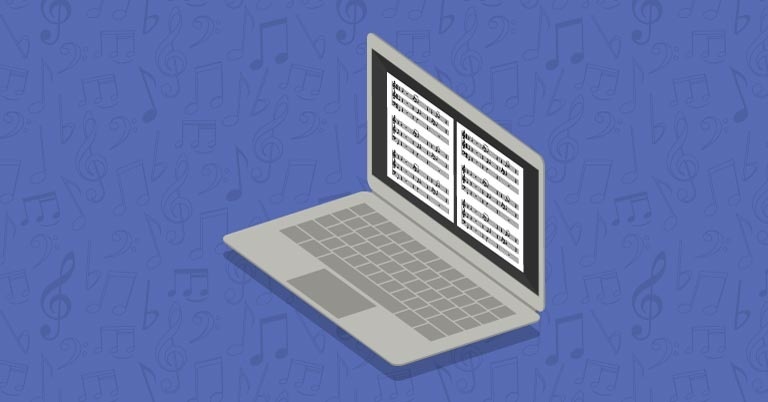 Have you ever thought about submitting an original piece or public domain arrangement for consideration of publication? I know there are many questions about the process and, of course, the crippling self-doubt that keeps telling you "don't do it!" I am here to tell you to GO FOR IT! As a publisher of music that mostly serves the educational market, much of our published music is created by current and former educators in addition to other full-time composers. The classroom experience can be incredibly insightful in crafting music that is engaging, pedagogical for musical development, and artistic. I like to say that our music is a perfect balance of pedagogy and artistry. The following information may help answer some questions you may have as well as hopefully provide some guidance and support for your compositional aspirations.
Submitting a piece for publication consideration:
Most important - read every word on the submission webpage. There is important information that many composers neglect to read or follow. This includes guidelines for grade levels, orchestration, compositional requirements, etc.
Before submitting your music:
Ask yourself these questions:
Does this piece stand out amongst all of my pieces? I know I shouldn't send all of my works; Is this the one?
Does this piece seem like it fits the market this publisher is trying to appeal to?
Does the look of the piece reflect my personal standard? Does it make a good impression? Is it easy to read?
Have I proofread the piece for mistakes?
Have I thoroughly and objectively reviewed my own piece and shared it with some trusted colleagues for their feedback?
Since this piece is intended for the educational market, have I considered the appropriate difficulty level for all of the instruments? Are all of the parts playable?
Are all of the parts interesting and engaging for students?
Is the difficulty level balanced among the parts? For example, is the clarinet part really hard, but the trumpet part is very easy? Or, are there equal challenges?
Does the instrumentation of my piece match the instrumentation of the series/products this publisher produces?
Are the ranges appropriate for the grade level of the music? 
Do I have all the right notes? Are there mistakes?
Are the harmonies correct? Intentional vs. unintentional dissonance. 
Are the voicings correct and logical? Voice-leading rules can help as a guide, but feel free to break rules also.
Is the rhythmic notation correct and easy to read?
Can this piece be played by an ensemble with incomplete instrumentation? Have I checked the guidelines on the publisher's website to ensure my piece matches them? 
Are the dynamics and articulations consistently marked?
Are the percussion parts notated correctly? Are they playable?
Have I thought about how the percussion parts would be divided amongst students?
Are there still places in the piece that make me think, "Huh…" Should I revisit them?
Am I open to collaboration and constructive criticism? 
Is there any chance I can hear it live? This would give me the best read on the questions above, as the computer audio can be deceiving!
Why was my work not accepted and why don't I receive specific feedback on my submission? 
Every piece is different, as are the reasons for one piece being accepted and another being passed on.
A few common reasons a piece might be passed on:
The piece doesn't follow our guidelines or match our intended audience, instrumentation, etc.
High competition for slots - there are only so many openings per year and many, many submissions are received. 
Similar works may have already been accepted (i.e. the catalog has to have variety throughout).
Not the right market: Could be difficulty level, ensemble type, etc.
Concerns with musical elements. 
The piece may not be well written.
Unfortunately, specific feedback can not be sent for every submitted piece. Because of the number of submissions received, the amount of time it would take to analyze and provide meaningful thoughts and suggestions is not available. 
Last thoughts:
Be yourself! 
Write with your musical voice and imagine the impact it will have on your audience. Use your experience as you create - What inspires you? Enjoy the process - there are ups and downs!
Be resilient! 
There are many reasons a piece may not be accepted for publication, but in many cases, it is not because of the quality of the work, but rather the available space in a catalog or a number of other reasons. The word rejected has a negative connotation; I prefer not to use it. A piece may not be the right fit for one publisher but perfect for another. Learn from each submission, whether accepted or not. If a piece is passed on, reflect on the above questions and see if there is something you may want to revise. Send it to another publisher and move forward. 
Be open to ideas!
Feedback from friends, colleagues, students, and family is incredibly important and valuable. Build a network of people that feel comfortable sharing their honest thoughts and be open to revising and listening to that feedback. Sometimes it is hard to step back and look at your music objectively, but it is enlightening and amazing when you see how other perspectives can truly help.
For more information or to submit music for consideration, visit our Music Submissions page.
---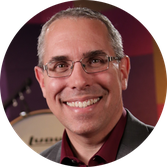 Composer, conductor, clinician, and educator Chris M. Bernotas (b.1969) earned a Bachelor of Music degree from William Paterson University and a Masters in the Art of Teaching from Marygrove College. As Director of Instrumental School Methods and Repertoire for Alfred Music, he draws upon his 28-year experience as an instrumental music teacher in New Jersey, and brings an energetic and enthusiastic approach to the world of music education.
View Author Page
Want More? Don't miss a beat!
We're passionate about providing music educators with teaching solutions. Sign up to get inspiration delivered to your inbox!
Stay Updated
Want to get the latest updates and special offers from Alfred Music?