Blog Menu
The Making of "Museum Masterpieces"
By Catherine Rollin | September 2, 2020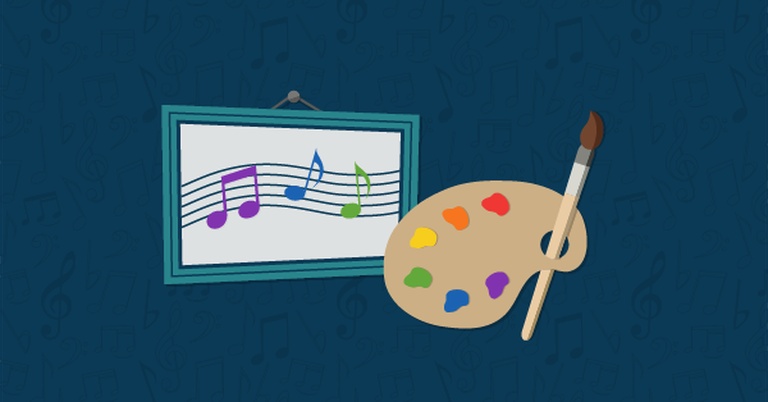 I was fortunate to be raised in a home with loving parents for whom listening to and making music, going to concerts, doing ballroom dancing, and enjoying the visual arts were considered essentials of life.
Thus, by the time I was about 7, I was already at the piano accompanying my father as he played Schubert melodies by ear on the violin. And although I have never taken a formal ballroom dance lesson, I can also do a pretty decent basic cha-cha or tango, just from watching my parents dance.
From a very young age, my parents took me and my sister to the Detroit Institute of Arts (DIA) to just walk around and look at paintings and also to see special exhibits. For me, just walking around the museum was akin to other families walking around a shopping mall together. I had many favorite paintings by the time I was about 10.
By the time I was a young pre-teen I wanted to "hang out" with my friends more than with my parents! But, happily, the influence of my parents was always there and my favorite "hangout" was the DIA. One of my best friends at the time was the granddaughter of a fine artist. She loved to go with me and when we took a break from looking at art we would go to the museum cafe and eat French Pastries and drink milk that came out of little cartons. We were already taking French at school and we would toast each other with clinking milk glasses and pretend we were really in Paris!
My habit of going to art museums and collecting art books has stayed with me to this day! The passion of my parents for music and art contributed to my idea for the series Museum Masterpieces. In these books, all of the pieces of music were inspired by art works that I love! The pieces of music have the exact title of the art work that inspired the music. For some of the pieces I actually stood in front of a painting with music staff paper (instead of an artist's sketchpad!) and I "sketched" out a piece of music inspired by the painting!
Working on the Museum Masterpieces series has been one of the most rewarding experiences in my life of being a composer, pianist and art lover! In the end of 2014, books 1-4 of this series were released. I had so much feedback from teacher and students who were inspired by the combination of art and music. They felt that seeing the art work right in the books helped them to understand how to be real interpreters of music! Teachers loved having multi-media recitals, projecting the artwork on to screens as their students performed. The books have been very well received by young, teenage and adult students alike.
Upon the suggestion of many teachers, I embarked upon the project of writing art inspired pieces that students could play at the elementary level. This led to the newly released Museum Masterpieces, Book A and Book B! I hope that many teachers and students will now enjoy the blend of art and music starting even at the elementary level!
Along the lines of French influence, please also see my newest duet, "Eiffel Tower Waltz!"
---
A noted composer who combines her performing career with teaching prize-winning students, Catherine Rollin has traveled to more than 100 cities to present her workshops and masterclasses. Her work as a composer has won her many distinctions, including inclusion in the National Federation of Music Clubs Festivals Bulletin.
View Author Page
Want More? Don't miss a beat!
We're passionate about providing music educators with teaching solutions. Sign up to get inspiration delivered to your inbox!
Stay Updated
Want to get the latest updates and special offers from Alfred Music?