Blog Menu
Listening vs. Hearing: Developing Your Students' Ensemble Skills
By Chris M. Bernotas | February 9, 2017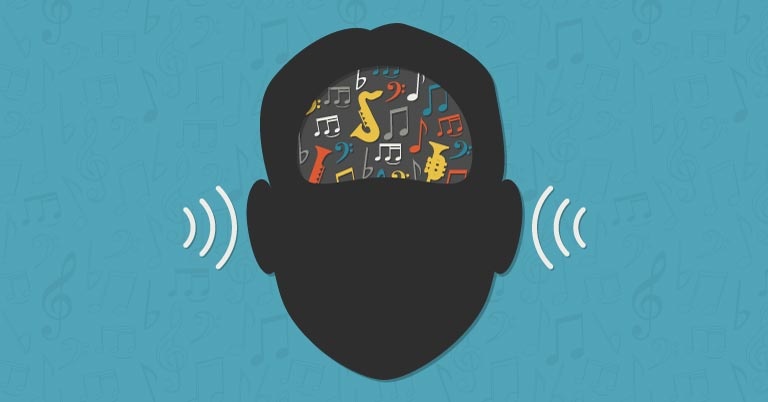 Listen up! Listen down, listen in front of you, listen behind you, and listen all around. Critical listening is one of the most important aspects of learning to play as an ensemble member. Do we really teach our students how to listen? It is one thing to hear and another to listen, evaluate, and adjust. Learning to listen and react is as important a skill as learning the fingering for a concert Bb! Listening, as a member of an ensemble, is a new and challenging skill that students need to practice, like a scale. It might even be odd for students to realize they often need to focus their attention around the room instead of on themselves. I have found that by merely bringing a student's attention to the fact that they need to listen to those around them often yields great results in improving the sound of my band. But what are they listening for? And what should they do about what they hear? This is where as the teacher we are imperative and irreplaceable. We need to tell them. I always like to encourage teachers to share our secrets!
I want to share a quick lesson plan with you. Let's focus this sample lesson on developing characteristic tone. Using "Passing the Tonic" as an example (excerpt below), you can help students develop a number of listening skills, but for this we will focus on characteristic tone. This exercise type uses the tonic note of a key and hands it off to different sections of the band. Direct your students to focus their listening on other instruments and to also be prepared to describe what they hear as it relates to the quality of the tone students are producing. Applying this simple lesson will encourage your students to hear other instruments in the band other than their own as well as practice using words to describe sound (it actually addresses listening, analytical and verbal skills.) Ask them to go beyond basic descriptions like, "the trumpets sound bad" or "the bassoons are ridiculously loud. Gross." Share a few examples of how words can describe characteristic sound. Tell students to explore the 'why' part of their answer and provide that along with their analysis. For example, "The trumpets have a nice sound, they aren't playing too loudly or too softly." This is a first step in teaching students to listen critically around the room. This same exercise could be used for developing pitch matching as well. The overarching skill involved is critical listening and that skill can be applied to any number of ensemble concepts we teach in band. It all starts with learning to listen with purpose.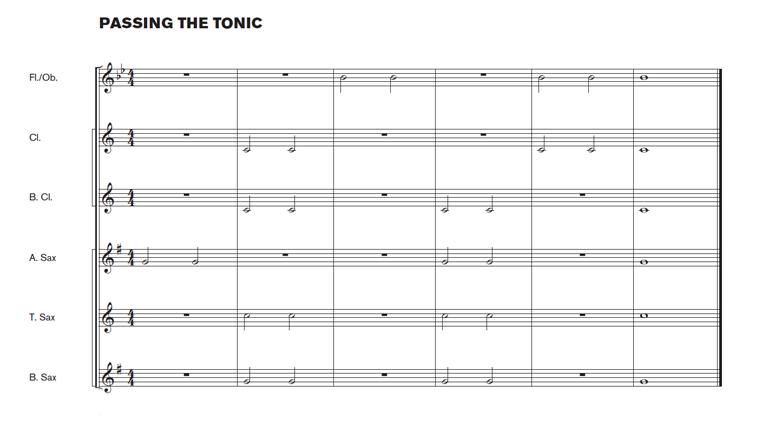 There are many skills needed when students transition from learning to play their instrument in individual or small group lessons and playing as part of a band. Tone, Tuning, Technique, Balance, Rhythm, Dynamics, Articulation and Expression are a few of those skills. Many times we try to develop ensemble skills on the fly, with their concert music in hand. By identifying each specific ensemble skill, teaching them to students and reinforcing them, students will more effectively connect to and perform their music. They will have a deeper understanding of what it means to be a musician in an ensemble and to experience the expressive elements that sometimes elude them.  Focusing on one or two ensemble concepts at the beginning of each rehearsal and applying them to a beautiful chorale, your students will more quickly advance in not only their musical ability, but in their ability to think, evaluate and make decisions.
Being part of a musical ensemble teaches students true-life skills that extend far beyond their school years.  Just as students are taught about posture as an individual, they need to learn what it means to be part of the team. These skills can begin to develop in their first year.  Sound Innovations Ensemble Development for Young Concert Band may very well be the resource you have been looking for.
---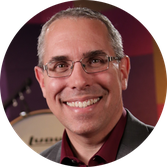 Composer, conductor, clinician, and educator Chris M. Bernotas (b.1969) earned a Bachelor of Music degree from William Paterson University and a Masters in the Art of Teaching from Marygrove College. As Director of Instrumental School Methods and Repertoire for Alfred Music, he draws upon his 28-year experience as an instrumental music teacher in New Jersey, and brings an energetic and enthusiastic approach to the world of music education.
View Author Page
Want More? Don't miss a beat!
We're passionate about providing music educators with teaching solutions. Sign up to get inspiration delivered to your inbox!
Stay Updated
Want to get the latest updates and special offers from Alfred Music?