Blog Menu
Learning Music in a Quick-Fix Society: 7 Tips to Foster Music for Life
By Amy Chaplin | June 26, 2018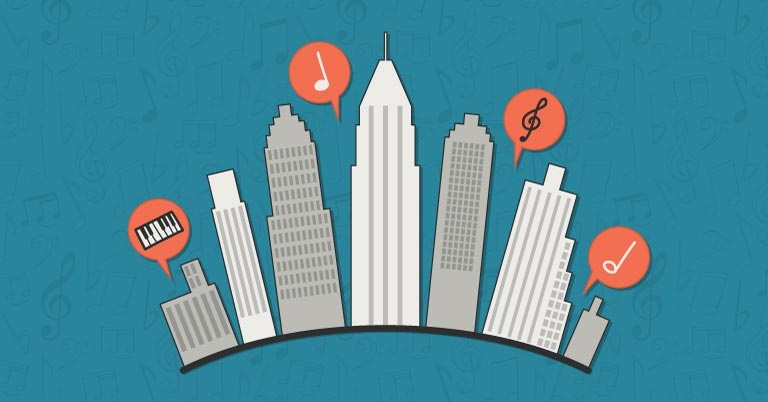 The quick fix. Today's society thrives on doing things bigger, better, faster. Timers are placed in fast-food drive-throughs, crash diets are a dime a dozen, and recipe videos are on fast-forward.
Music teachers may find themselves continually reminding families that learning an instrument is not just a summer or semester-long activity but an ongoing process that requires dedication, determination, and grit. Gentle conversations may occasionally be had regarding realistic expectations such as "no, playing Beethoven's Für Elise is perhaps not an appropriate piece for a first-year student to be learning quite yet."
Having information available at our fingertips in an instant has made it hard to not expect everything in life to function in the same way. Today I'm going to share with you seven ways we as music educators can create an environment for our students and families that fosters a sense "music for life" in a society that values quick learning and information gathering.
1.  Assign rich and rewarding repertoire.
Beginning repertoire doesn't have to be boring. It doesn't even need to be just in major or minor or in a fixed position such as Middle C or C major. Keep your music library stocked with quality pieces that introduce students to all kinds of interesting sounds, tonalities, and meters. For piano students in particular, find music that explores the entire keyboard from the first lesson. Rote pieces are a wonderful way to allow students to experience exciting music beyond what they can read.
When I first opened my studio and had a lot of beginners, I can't tell you how many parents specifically commented—without being prompted—that they were surprised to hear a recital that wasn't full of simple-sounding beginner pieces.
2. Balance the difficulty level of pieces students are studying.
Only working on challenging music that is continually pushing students to learn harder repertoire takes time and, if it is the only path to learning, can lead to frustration. Even assigning only repertoire that is at the student's level does not give students a chance to apply what they've learned on their own.
Consider balancing the difficulty level students are assigned with one piece that is below their level that they can learn and polish completely on their own in 1-2 weeks, one piece that is an at-level piece (such as in their method book) that will can be mastered in 2-4 weeks, and one challenge piece that may take them 2+ months (depending on level).
Learning isn't always about pushing beyond, but about taking what we know and making our own inferences and applications. Polishing a piece of music (including correct notes, rhythms, dynamics, expression, shaping, etc.) gives students autonomy and an opportunity to feel a sense of accomplishment completely of their own accord. This will show students how what they are learning can be applied and useful in their own piece of the world without the aid of a teacher.
If students always feel like they're reaching higher how can we feel the satisfaction of being where we are?
3.  Record student progress.
Smart phones have given us a wonderful tool in education—a light-weight video recorder at our fingertips! What better way to demonstrate students progress over time than to record them making music throughout the year.
Consider using a tool like Google photos. Record students playing every piece they master during their lesson. Create an album for each individual student then share that album link with the family. It's not always easy to see progress in the moment, but looking back over the months or eventually years will be a rewarding way for students and parents to see the culminating fruit of their labor.
4.  Treat students as musicians—at any level.
It doesn't matter what type of piece or at what level our students play, always treat students as musicians. Artistry doesn't have to wait years to develop. Teach with the expectation that students will play with musicality from the start.
If we are only looking to make musicians then at what point are students considered "musicians?" I am still a student and always will be. I am a musician and so are my students—just at different levels, so let's call them as such. My students are pianists, they're not working to be pianists.
5. Make sure students are actually learning and experiencing music, not just about music.
Music is part of our being, our communities, our life experiences. It's all around us. Our first priority should be to teach music in a way that equips our students to understand, function and participate in the musical world they experience on a daily basis.
It's very easy to get tied up in teaching music as a theory more than an aural art since so much of the last century focused around reading-based rather than aural-based learning. I know from personal experience that this can be a very hard concept to grasp as it's taken me years to change my mindset and approach.
Should my student know how to correctly place stems on notes? Sure, eventually. But if my beginner student leaves my lesson spending more time learning which way the stems should go and hasn't experienced the sound of a tonic chord or what it sounds like to harmonizing a simple melody like "Itsy Bitsy Spider" using I-V, have I really given them a musical experience? It's a tough question to ask ourselves and we may not like the answer but one we need to consider.
6. Realize that life happens.
When students come to their lesson without having practiced, remember that life does happen and this is a long-term thing. I don't practice every day of every week. Sorry to break it to you, but my life does not revolve around piano, it's simply a part of my life.
Yes, we need to set expectations so students and parents realize that consistent practice is what makes progress, but if our student comes in (once in awhile, mind you) and hasn't made progress that week, look at it as an opportunity and not a crippling annoyance.
Spend the lesson singing and harmonizing some simple tonic-dominant tunes. Play a game, improvise, play all kinds of music for your student and talk about the difference in styles and what they hear. Have musical conversations through singing tonic/dominant patterns or echoing various rhythm patterns and discussing what you hear. There are so many ways we can experience music with students outside of their assigned work. Look at it as a chance to do things you don't normally have time to do.
7. Last—but not least—ensure a musical experience.
More than anything, make sure our first priority is always to ensure our students have left us each week having had a rich and rewarding musical experience. Who wouldn't want to keep coming back?
---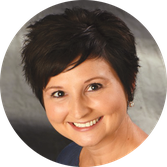 Amy Chaplin runs a vibrant studio in Northeast Indiana, shares her passions on PianoPantry.com, and serves as President of Indiana MTA. She holds a piano certification from the Gordon Institute for Music Learning, MM in Piano Pedagogy, and BA in Music Education.
View Author Page
Want More? Don't miss a beat!
We're passionate about providing music educators with teaching solutions. Sign up to get inspiration delivered to your inbox!
Stay Updated
Want to get the latest updates and special offers from Alfred Music?