Blog Menu
Keep Music Alive: Celebrate Kids Music Day
By Alfred Music Official | September 26, 2022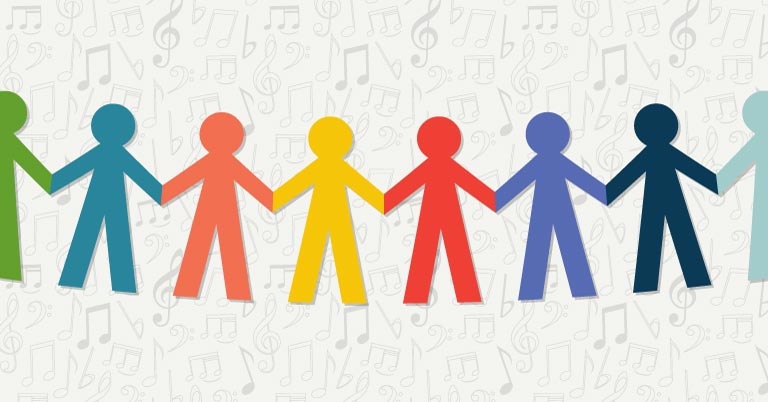 *This article was updated on 9/26/22.
Keep Music Alive will celebrate the 7th Annual "Kids Music Day" on Friday, October 7th, 2022, partnering with over 1,000 music schools, music retailers, and other music organizations around the world to help focus attention on the importance of including music as part of children's education. We spoke with co-founder Vincent James to learn more about the inspiration behind the organization, the benefits for music educators, and how to participate in supporting Kids Music Day.
What is Keep Music Alive's mission?  
more kids (and adults) reap the educational, therapeutic and social benefits of playing music. Borrowing a line from one of my favorite holiday songs, we believe in the power of music for "kids from 1 to 92." The purpose of Kids Music Day, specifically, is to inspire public and private music schools, music retailers, and other music organizations to hold special events and promotions that celebrate and benefit kids playing music.  Events being held will include musical instrument petting zoos, student performances, kids open mics, instrument donation drives and more.
What was the inspiration behind founding this organization?
About 8 years ago, I was listening in on a free teleseminar about how everyone has a book inside them that needs to come out. At the time, I honestly couldn't think of what I would ever write about. Despite being a degreed engineer and having spent my whole career as a engineer, I've also spent waaaay too much time on music to become an expert at anything related to engineering. I was, however, able to become fairly adept at writing songs and had even given some songwriting seminars. In the back of my head, however, I kept thinking that songwriting books don't exactly fly off the shelves, especially one from an unknown author.  But something inside me pushed me to listen to the "Writing a Book" teleseminar that day, and while listening to the call I was hit with a revelation—instead of writing a book myself, why not write and publish a book that features inspirational music stories from other musicians about how music changed their lives?
The idea of doing something positive for music that wasn't focused on me got me especially excited. As a result, the Keep Music Alive mission and 88+ Ways Music Can Change Your Life was born on that training call. One year later, in June 2015, my wife Joann and I published the 1st Volume of 88+ Ways Music Can Change Your Life, featuring over 100 inspirational music stories and quotes from around the world. We published 88 MORE Ways Music Can Change Your Life in January 2021 and we now donated over 50% of all "88 Ways Music" revenues to multiple music education non-profits.
As we were drawn into some of the amazing and heartfelt stories our contributors shared with us, I thought, "There should really be a week where music schools and musicians everywhere find someone to teach a free lesson on their favorite instrument." The idea would be to get these students who just started playing an instrument, and see if we can spark something that would continue to grow long after that week. That was the beginnings of the very first Teach Music Week in March 2015 (originally called Teach Music America). It wasn't long after that when we met Teresa Power, the founder of Kids Yoga Day. We had a great discussion with Teresa, and all the while I was thinking, "Kids Yoga Day… I wonder if there's already a Kids Music Day?" And so, the 1st Annual Kids Music Day was celebrated in October 2016 with 85 music schools from 23 states. Both holidays have been growing year over year, with 850 locations participating in Kids Music Day last October and over 900 locations in 12 countries participating in Teach Music Week in March 2022.
How can music educators benefit from supporting your organization?
All of us who believe in the power of music education want to help give kids more opportunities to participate in music programs, both in their schools and communities. Part of the difficulty these days is that kids have many more entertainment choices and distractions than we ever had growing up. The more we can collectively do to help educate parents and caregivers on how music and music education positively benefits their children, the more they will encourage them to be involved. I truly believe that anything we can do to help draw kids away from their computer, cell phones, and tablet screens, and into a real world activity with their peers is a benefit to them and our society.
How do you connect with music educators?
For the first 3 years of our existence, we focused our efforts on reaching out to music schools, music retailers, and other music organizations outside of the public and private school systems. This was more of a practical decision than anything else, as we were working with a very limited staff of one and a half people (yep, I was the half!). Starting with Teach Music Week this year, we began also reaching out to the state music education associations, encouraging them to share the news with their members. We are both thrilled and honored to be partnered with Alfred Music to help share the news about Kids Music Day each year.
How do you create awareness?  
Up until now, it's primarily been a grassroots effort, gradually building up a list of music schools and asking them one by one if they would like to hold an event or promotion to celebrate Kids Music Day.   We include information about participating music schools and their event on KidsMusicDay.org, and we provide Kids Music Day flyers and press releases that they can download and tweak to help promote their events. We've also been blessed with lots of media support including segments on Entertainment Tonight, People TV and the nationally syndicated Elvis Duran Morning Show.
We also reach out individually to over 2,500 print, radio, and TV outlets in all geographic areas where Kids Music Day events are taking place to encourage them to write and talk about it. This year, we've also enlisted the help of over a dozen music celebrities as Kids Music Day Ambassadors who are lending their name and image to help us create more awareness. Ambassadors confirmed include Julie Andrews, Jack Black, Sarah McLachlan, Richie Sambora, Nancy Wilson of Heart, Jim Brickman, Victor Wooten, Todd Rundgren, Mandy Harvey, and Yankee great, GRAMMY nominee Bernie Williams.   Our Kids Music Day Spokesperson this year is 16-year-old Neil Nayyar from Elk Grove, California, a teen who has can play over 100 musical instruments from around the world and is a huge advocate for music education.
How can teachers and community members get involved?             
We would love to see music teachers and communities hold events (large or small) to celebrate Kids Music Day this October. Events held in previous years include student performances, open houses, instrument petting zoos, drum circles, ukulele circles, and instrument donation drives. Some of the music retail locations will even hold a Kids Music Day sale on lessons or select instruments & accessories. They can register their event for free on KidsMusicDay.org so that we can include it on the website. We also invite them to contact us via email on our website or call (610) 874-6312 if they have any questions.
Where can people learn more?
Learn more at the Keep Music Alive and Kids Music Day website, and connect with us on Facebook, Instagram, and Twitter.
Vincent James is a lifelong musician who over the years has worn many musical hats. While spending his days working as a software engineer, nights and weekends found him writing and pitching songs, managing bands, co-managing a recording studio, becoming a recording artist himself and writing custom songs for clients around the world through the LoveSongs.com portal. In 2014, James partnered with his wife Joann to create the Keep Music Alive organization as a way to help promote the value of music to the public and media. To help further this mission, they launched two international music holidays: Teach Music Week (3rd week in March) and Kids Music Day (1st Friday in October), and officially became a non-profit in 2017. Each year, Keep Music Alive partners with hundreds of music schools, music retail and other music organizations to celebrate Teach Music Week & Kids Music Day by holding events and promotions encouraging more kids and adults to play music. James and his wife are also authors of the book series 88+ Ways Music Can Change Your Life featuring over 100 inspirational music stories from around the world including a number of celebrities. Fifty percent of the proceeds from the 88+ Ways Music series are donated to other music non-profit organizations that help to bring music instruments and education to underserved communities.
---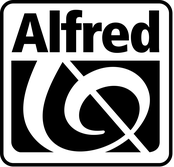 Find solutions to your biggest challenges as a music teacher! Expert authors, editors, and educators are providing practical advice, information, and resources on a wide range of topics that can be applied both in and outside of lessons.
View Author Page
Want More? Don't miss a beat!
We're passionate about providing music educators with teaching solutions. Sign up to get inspiration delivered to your inbox!
Stay Updated
Want to get the latest updates and special offers from Alfred Music?