Blog Menu
Interview with New Suzuki Recordings 4-6 Violinist Augustin Hadelich
By Augustin Hadelich | May 19, 2022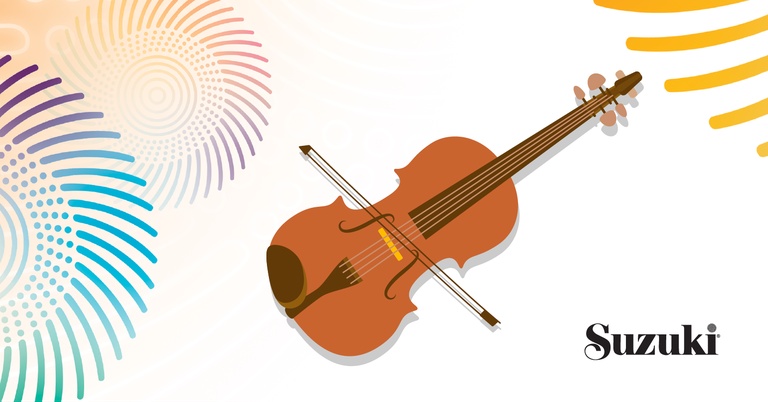 Alfred Music, in cooperation with the International Suzuki Association, is pleased to announce the release of new recordings for the Suzuki Violin School Volumes 4-6. Two extraordinary artists, world-renowned violinist Augustine Hadelich, and pianist Kuang-Hao Huang, have collaborated to make a stunning new version of this repertoire. Teachers, students, and families will be fascinated to read below how the artists viewed this project, both from the musical interpretive standpoint, and from the logistics of the recording studio. We know you will enjoy their personal thoughts on this massive undertaking.
Interview questions and editing were conducted by Allen Lieb, CEO of the International Suzuki Association.
Tell us something about your previous knowledge or experience with the Suzuki Method.
I got started on the violin in a rather unusual way, when I was five years old.
My father was my first teacher. His mother (my grandmother) was a violin teacher, and although my father wasn't a professional musician he had played cello and piano his whole life. My father was a very independent-minded (and eccentric) person, who was self-taught in most things that he did, who built the house we lived in, and tended to have strong ideas about everything.
The way I started learning the violin had some rather unorthodox elements: for example, I attempted to play in high positions on the violin almost right away. I also played 20th century composers almost right away. (I remember Stravinsky was my favorite composer when I was 6 years old–I liked how spiky his music sounded).
Many other aspects were similar to the ideas of the Suzuki Method, which my father had of course read about. For example, I first started by learning children's songs and melodies that I already knew how to sing. Rather than "Twinkle Twinkle" it was German children's songs like "Hänschen Klein"—but it's the same idea, they were songs that are made out of just a few notes. Also, I learnt mostly by ear initially, especially in the first year. My father initially learnt the same songs alongside  me (he eventually stopped learning the violin and just stuck to cello and piano). I played many of the pieces in the Suzuki books quite early on: for example the Vivaldi Concerto in a minor, works by Bach and Händel, and later "La Folia" (although it was a different arrangement of the piece).
Years later, I got to know the Suzuki Method because most of my musician friends started that way.
Before Suzuki came along, early violin education was often terrible—it was common that students were made to improve with threats and punishments, rather than encouragement. There often wasn't much of a method or system to the teaching, leading to very mixed results. The Suzuki Method was a revolution with its kinder, more human way to teach. The idea of kids learning by imitation and by ear, and by playing together with their teachers, makes perfect sense—it is something that is practiced in most other (non-classical) musical traditions.
What was your first reaction on being asked to be the artist for the Suzuki recordings? What was your interest in making these recordings?
I felt surprised, honored, and excited. And almost immediately I thought that this was also a great responsibility and might be one of the most important recordings I will ever make because so many kids will hear my recording! I knew I had to try to be a good role model for them in terms of accuracy, musical phrasing, and quality of sound.
What was the biggest concern you had in making these recordings? What went into your considerations for balancing the demands of making a pedagogical recording and maintaining the authenticity of your musical interpretation of this repertoire.
I remember when I was first learning the violin as a child. The violin is a hard instrument to start (for everybody), and it was from listening to recordings that I fell in love with the sound of the violin and realized how much I wanted to play. (Uto Ughi, David Oistrakh were the ones who first made me realize how beautiful the violin sound can be).
I hope that these Suzuki recordings will similarly inspire young players of today. In addition to following the fingerings and bowings of the books and showcasing good technical habits, I wanted it to sound fun and beautiful as well.
Students, families, and teachers will be using these recordings as role models for this particular repertoire and doing repeated listening to each of the pieces you have recorded. How does that knowledge inform the way you approached this project? How different is that from the other types of recordings you do?
Whenever I am working on a recording I ask myself: will this still sound good the second or third time you listen to it? Sometimes a tiny detail in the interpretation or execution can stick out when you hear the same recording several times. This is why for a commercial recording I always listen very closely and take my time during recording sessions, playing pieces many times, in order to hopefully get the best take possible. When the recording might be heard dozens, or maybe even hundreds of times, like the Suzuki Books 4-6, this is even more important!
In any recording that you do, what are your main musical values for the listener?
During a recording session we can easily think so much about the details and about playing perfectly that the musical aspect gets lost. For example, the musical selections in Suzuki Books 4-6 are full of character and emotion—I really want the character of the music to come across, and that is just as important to me as technical considerations.
How did you choose to work with Kuang Hao on these recordings? What was your previous performance/recording experience with him that led you to this choice?
Kuang-Hao and I knew each other from some concerts we played in the past, so I knew that he was a pleasure to work with. He also knows the Suzuki books very well, and he is a patient person who doesn't get flustered under pressure—that was important for this project, which poses some very unique challenges to the pianist!
How were the particular demands of this recording project different from ones you have done in the past? How was the necessity of being in two different rooms for the recording a challenge for your performance?
The biggest challenge for us was that Kuang-Hao Huang and I played in different rooms during the recording and could see each other only through a glass window, hearing each other only through headphones. This took some getting used to. There are so many subtle adjustments we make for ensemble and balance when we play with other people—adjustments we are not even aware of, and this non-verbal subconscious musical communication is much harder when we are separated from the people we are playing with.
Another challenge was that the piano part had to sound good, not only as an accompaniment to my part, but also by itself for students to play along with. Sometimes a piano accompaniment that sounds wonderful when you hear both instruments together can sound quite strange when you hear it on its own and doesn't feel natural to play to. We had to make sure that the piano part would encourage musical phrasing and make sense on its own terms too. Luckily, Kuang-Hao rose to these challenges!
Why did you want to work with Antonio Oliart as the engineer for the recordings? What impact overall does the engineer have during your recording session? How do you envision the producer's role vis a vis your own performance during the session?
It makes a huge difference who does the engineering. I also feel much more relaxed walking into the studio for a recording session if I know the engineer very well. Antonio Oliart and I previously collaborated on three albums: Paganini Caprices, Bach Sonatas and Partitas, and Bohemian Tales (which has music by Dvořák, Janáček and Suk). So I knew I was in good hands for the Suzuki recording!
During the session, it's important to have a trusted pair of ears listen and give feedback, because even the most self-aware player cannot notice every detail while playing. Antonio doesn't impose his opinion, but he has very good ears and will make productive and insightful remarks at just the right time. He also keeps the recording session moving along at the right pace, and he is just generally a pleasure to work with.
You are very involved in the editing process and extremely knowledgeable about the various technical aspects necessary. How did you become so interested in this part of the recording process? How did you gain such a comprehensive skill in the editing process? What impact does this have when you are actually making a recording?
When I was a student I learnt how to do some basic editing work with Nuendo and Cubase. I mostly learned it by watching an engineer work on a recording I was making and watching what he clicked on and what keys he pressed. For many years, I didn't really use these skills, since I didn't need to–I was working with wonderful engineers who could do everything better than me. Still, it was always helpful that I have this knowledge: when giving feedback to engineers about a recording, I usually have a very good idea of what things can be done to improve the recording and what things aren't possible. I also genuinely find it fascinating to see how all this engineering and recording stuff works, and I'm amazed to see just how much better digital audio editing and mastering software has become in the past 20 years!
During the lockdown you were very active in producing online content for your audience. How does that recording experience differ from being in an actual studio?
During the pandemic, I started recording a lot at home. The lockdown in spring 2020 was a time full of uncertainty, and making those videos and reading the reactions after posting them was immensely motivating. I got a lot better at audio engineering and video editing just from doing it so much. Two producers I often work with, Antonio Oliart and Simon Kiln, gave me a crash course in what microphones to buy, how to place and configure them and how to mix the sound. I often worked to synchronize video and audio for the videos, sometimes even putting together videos in which I played both the violin and piano parts! Actually, all the things I learnt making those videos ended up preparing me for recording the "Bach Double Concerto" for Suzuki Books 4 and 5, when I had to record both parts separately, and yet they had to synchronize!
Recording at home was very different from what I was used to: on one hand, there was no time pressure—if I wasn't happy, I could just do it again the next day. On the other hand, there were a lot of noises in the house that could get in the way of recording. I went hunting for all the buzzing sounds in the house—a buzzing lightbulb here, an air conditioner there, the fridge… I didn't want to unplug the fridge and freezer all day just to have a quieter recording environment, so I moved further away from it. I never realized how noisy a normal house can be, and that small noises we normally don't notice are much more bothersome when they are picked up by the microphones! Once, I played a take that I was really happy with, only to find it had been ruined by the noise of a neighbor's lawn mower!  This is why, as soon as I had the chance to record in a studio environment again, I jumped at the opportunity!
What impact on other aspects of your performing career do you think being the recording artist on these Suzuki recordings will have going forward?
Considering how many kids will listen to these recordings, I think there might come a time when quite a lot of musicians and audience members that I meet will have first heard me play as children when they were learning Suzuki! If I managed to make any of them fall in love with the sound of the violin, I will be so happy.
---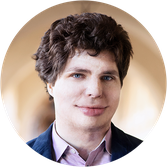 Augustin Hadelich is one of the great violinists of our time. From Bach to Brahms, from Bartók to Adès, he has mastered a wide-ranging and adventurous repertoire. Often referred to by colleagues as a musician's musician, he is consistently cited worldwide for his phenomenal technique, soulful approach, and insightful interpretations.
View Author Page
Want More? Don't miss a beat!
We're passionate about providing music educators with teaching solutions. Sign up to get inspiration delivered to your inbox!