Blog Menu
Integrated Learning: Connecting Composition to Math, English & Literacy
By Anna Wentlent | February 15, 2018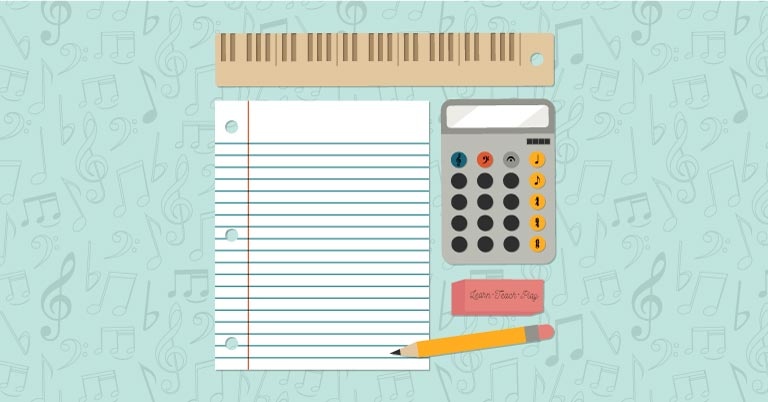 Music itself is an integrated subject where teachers are able to help students make connections and find relevance to other academic areas such as math, English, history, science, etc.
In particular, music composition is an activity that provides context and creates numerous opportunities for students to make these connections. Mathematical concepts such as fractions, percentages, patterns, and sequences are addressed through the analysis of rhythm, melodic contour, and musical form. English literacy is addressed as students are called upon to self-assess their individual and ensemble performances and compositions in an articulate manner using appropriate vocabulary. Along the way, the students' preparatory work, notated music, and class performances offer excellent opportunities for concrete assessment.
Composition should not be an activity reserved for the most experienced and well-trained musicians. Everyone is instinctively creative, and students of all ages should be given frequent opportunities to compose in the general music classroom and lessons. Don't let your students' limited knowledge of music notation hold them back! Composition is first and foremost a creative endeavor, and your students will have you to guide them through the creative process of making musical decisions, testing and revising ideas, making a written record of those ideas, etc. Young children without an understanding of formal notation can be asked to "notate" their composed work so that others might understand it, using self-designed symbols, musical drawings, and other visual representations.
Frequent compositional activities will hopefully leave your students with a greater respect for composers and the process of writing or arranging a piece of music, as well as an appreciation for music notation. I have found that students are much more motivated to learn about notes and rhythms when they are regularly exposed to practical applications of that knowledge, such as composition and performance.
Composition Activities
1. Start by Listening
If time allows, spend some class or lesson time listening to and discussing one or more of the following works of program music. Some tell a sequential story; some create a picture or scene.
Bach's Suite for Solo Cello No.1 in G Major
Beethoven's Symphony No.6 ("Storm" Movement)
Bernstein's "Dance at the Gym" from West Side Story
Grieg's "In the Hall of the Mountain King" from Peer Gynt
Grieg's "Sunrise" from Peer Gynt
Mussorgsky's Night on Bald Mountain
Ridout's Fall Fair
Rimsky-Korsakov's Flight of the Bumblebee
Saint-Saëns' Danse Macabre
Vivaldi's The Four Seasons
2. Tell the Music's Story, or Paint it with a Picture
As you play the piece for the first time, have the students close their eyes and just listen to the music. When you play the piece a second time, prompt them to let their imaginations run wild . . . Imagine a scene that might be happening while this music is playing. What do you see? What type of people and animals are there? What are they doing? Are they happy, sad, excited, or worried? Afterwards, have your students sketch a picture of the scene they imagined. Prompt them to include meaningful details to fill in the story.
3. Write a Poem
As an alternate activity, instruct the students to write down words or phrases that come to mind as they are listening. After the piece is finished, work together as a class to compile a master list of words and phrases. Challenge them to use similes, metaphors, and other literary devices they may be learning about in their English lessons. Use the master list to write a poem that reflects on the piece of music to which they just listened.
4. Work Backwards: Make Music from Text
Once the connection has been made between musical sound and the written word, you can guide your students in working from the opposite direction to create their own musical compositions. Select poetry with relevant themes and vivid imagery.
5. Use Sounds to Define Words & Phrases
Begin by reading and discussing the poem with your class. Then provide an example or two of connections that can be made between the text and musical sound. Work as a class to isolate one line of the poem and create a musical sound that reflects or adds to the scene. In fact, if you're just introducing composition to your students, you might do all of this preparatory work together as a class, coming up with a master list that your students can select from when they actually create their work. Examples might be the sound of a person slowly walking through an empty forest, wind whistling through the trees, leaves falling to the ground, or a grandfather clock ticking. Older students can delve into more complex musical representations, such as the sound of a sunrise or a fall afternoon.
6. Assign Themes, Instruments, Dynamics Form, etc.
Separate the students into groups of a workable size, perhaps three or four students. The groups will then need structured classroom time to plan. Depending on the scope of the project, this may take an entire class or more. Each group should develop the details of their theme, brainstorm musical sounds, and design the musical form of their piece. It may be easier for younger students to actually tell a story through instrument sounds, while older students can be challenged to create a more traditional musical piece that reflects the theme of poem. Prompt them to consider musical elements that you may be learning about in class, such as texture, tempo, dynamics, etc. Then allow them to select classroom instruments. We all know that instruments can be both a motivator and a distraction. Saving them for the end of the compositional process will help your students to focus on their preparatory work! The parameters of instrument selection can be as wide or narrow as you choose.
7. Present and Perform
I recommend creating "stopping points" within the project. For example, after each group has worked out the basic framework of their piece, allow them to perform a few musical ideas or even the first draft of their piece, soliciting constructive feedback from their peers. Testing and revising ideas is an important idea of the compositional process. The stopping points will also give you an opportunity to assess each group's progression. When it comes to the final performance, consider displaying their written work, having the poem read aloud beforehand, or appointing a student announcer to introduce each group. Even if the students are simply performing for each other during regular music class, you can structure the event to impart mutual respect and importance. Create a positive experience that your students will enjoy and look forward to repeating in the future!
How do you help students draw a connection between music and other subjects? Share your experiences with us in the comments below!
---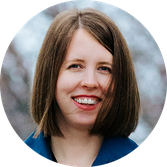 Anna Wentlent attended the Crane School of Music at SUNY Potsdam, York St. John College, and Boston University. She loves working with middle school students and spent most of her career working as a middle school choir and general music teacher. She teaches at the Singapore American School in Singapore. 
View Author Page
Want More? Don't miss a beat!
We're passionate about providing music educators with teaching solutions. Sign up to get inspiration delivered to your inbox!
Stay Updated
Want to get the latest updates and special offers from Alfred Music?