Blog Menu
Improvisation and the Importance of Teaching Musical Creativity
By Joan Eckroth-Riley | January 14, 2019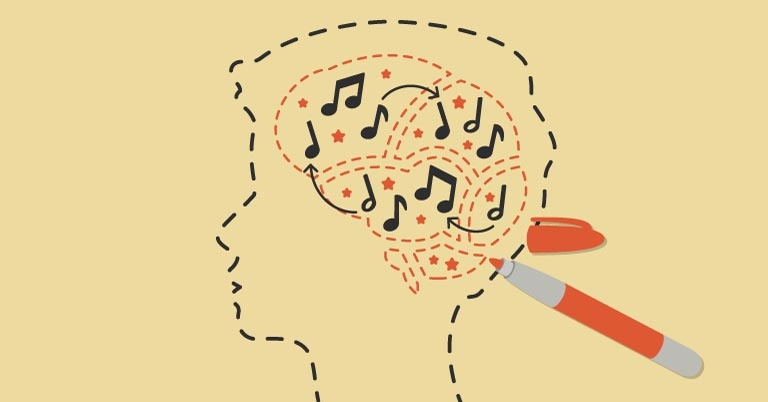 I remember clearly my first experience with improvisation. I was a sophomore in high school and had spent several years studying clarinet and piano and was comfortable with reading, performing, and analyzing music. With my band director's encouragement, I enrolled in Jazz Ensemble and somehow became lead alto.
"No problem," I thought. "I can play this music and I know the style, I will be alright."
I was fine until I realized they expected me to improvise, and furthermore, as I received no assistance, I was left on my own to figure it out. I was overwhelmed, and felt like a failure. The experience left me with a rather dismal view of improvisation—one that I carried into my teaching career. It is no surprise that it was years before I even attempted any sort of improvisation or composition with my students because it seemed so overwhelming and daunting.
Today I consider improvisation an essential part of our classroom lessons. My years spent studying Orff Schulwerk, Kodaly and Dalcroze, and the many incredible mentors I have been blessed with through the years helped me to understand that unless we enable our students to think musically, act musically, and respond musically, we are not fully helping our students achieve true musical understanding. Since then, I have spent hours researching why we need to teach our students musical creativity, and how to best implement these practices in our classrooms. My books, Everyday Improvisation and Everyday Composition, are the result of my efforts to help my students achieve musical understanding.
Why should we include improvisation or composition activities with students of all ages?
We know from Howard Gardner's research that students must actively engage in the learning process in order to actively construct knowledge and master the material for future manipulation, growth, and motivation. While performing and responding activities engage students in learning, future growth optimally occurs when students are allowed to manipulate and "play" with the materials. Engaging in active musical problem solving helps our students acquire the knowledge necessary to weigh musical choices, interpret the sounds being created or listened to, and consider alternative listening or performance strategies.
When teaching a unit on rhythm, wise instructors do not merely teach students to count the rhythm, but coach them in ways to use the rhythms in improvisations and compositions. Learners need to be taught to see and hear the rhythm within the context of an entire piece, to evaluate its use and the appropriateness within the piece and play with alternatives. Bloom's taxonomy suggests that optimal learning occurs when students create (design, construct, assemble, formulate, conjecture, author & investigate) their own work.
How do we coach our students through a process of creating that is non-threatening and allows for optimal growth?
I have found that when my students hear me improvising daily that they are more willing to risk and take ownership of their own creative process. As an elementary music educator, I spent a great deal of time improvising rhythms on hand drums, melodies on recorder, and creating melodies with harmonic changes for movement activities on the piano. As a band director, I regularly modeled rhythmic improvisation at the beginning of every class through body percussion or a short melody on my clarinet, focusing on the rhythm or stylistic element that we were learning. They often heard my "mistakes," which we called "happy accidents." I was not comfortable at first, but daily practice using simple processes helped my students and I achieve not only a higher level of musicianship, but a joyful, cooperative, student-led classroom environment.
The ideas below are some of the simple forms I have used over the years and modeled in my books. They can be adjusted and implemented in any type of music classroom at any age. The options are only limited by your imagination.
The "Same/Different" Game
1. Teacher creates a rhythm (with younger students this is limited to 4 beats), students echo the same rhythm. (Same)
2. Teacher models a beat, students change one of the beats by making it a rest or eighth notes. (Different)
3. Students clap a specific rhythm, teacher echoes or creates her own rhythm by changing either the first beat or last beat so that students can identify which beat changed. (This is a very effective way for modeling how to create a short rhythmic improvisation.)
4. When students are comfortable with creating short rhythms in this manner, we move on to short melodies using a limited tone set.
Question/Answer Exercise
1. Teacher sings a question on a limited tone set (sol & mi for younger or less experienced children) that students can easily answer, such as "What is your name?" "What is your favorite color?" or "What did you eat for breakfast?"
2. When students are comfortable, allow them to ask the questions for others to answer.
3. Teacher asks the question using her voice, students respond by saying/singing their answer while simultaneously playing it on an instrument. Eventually, students should audiate the answer while playing it on their instrument.
4. Older students should discuss important elements of answering questions (staying on topic, including part of the question in their answer, and keeping their answer the same length). This should be done in a conversation format first, then transferred to a rhythmic conversation.
5. Working with a partner, assign the first student a given rhythm. Have them listen to their partner's answer: does it use the same rhythms, is it the same length, does it have a good ending?
6. Students can improvise their melodic answers vocally or on instruments. When they feel comfortable with this type of question and answer, students can use the form, style, and melodic or rhythmic structure of the piece to create their own question and answer phrases.
Movement Improvisation
With young students, this can be a valuable introduction to melodic, harmonic, and rhythmic improvisation. The physical sensation derived from improvising through rhythmic movement allows students to gather, process, and respond to music appropriately. These experiences are invaluable later when students transfer the concepts to singing or instruments because engaging in improvisation requires students to make artistic decisions based on accumulated knowledge regarding phrasing, form, and melodic and rhythmic structure. Above all, movement gives students basic problem-solving skills that can provide ideas for use in class discussions regarding improvisation and composition.
Iconic Improvisation
Allow students to follow icons with their body, voice, or instrument. These can be hills, valleys, random dots/stars in varying-sizes and shapes and locations on the board, etc.
Word Chains
1. Younger students can create a simple ostinato by using their favorite type of fish, candy, birds etc. to clap or recite. This can be transferred to unpitched percussion.
2. Older students can create complementary ostinati by listening for the gaps and filling in with a complementary rhythm.
Rhythm grids
Fill in 8 boxes (beats) with rhythms the students are working on. Gradually erase the rhythms, asking students to fill in the boxes with rhythms of their own. This is a great activity for band students working on more advanced rhythms, as they need to complete the phrases using the rhythm of focus. Older students should work with longer phrases.

Free improvisation
Have students improvise freely without reference to a given form. This could involve improvising backgrounds or movement to a story or poem.
Free Improvisation Using Form
1. Free improvisation can be accomplished through rondo form, twelve-bar blues, or a simple theme and variations. The key is to simplify anything and structure it so that students feel successful. Using 1 pitch and gradually expanding to a pentatonic scale, hexatonic scale or mode is helpful. Asking students to improvise using an elemental form (aaba, abba etc) can be a beneficial activity before moving to any of the above forms. Explore playing melodies backwards, or turning them upside down when working on variations. For students with limited experience separate the rhythm from the melody since doing both at once can be overwhelming at first.
2. Allow students to improvise a B section for a piece for which the class performs an A section. This can be developed into a giant rondo with individuals performing in between the class sections.
Asking students to monitor their thinking (especially as they get older) will help them develop their improvisation skills and musical understanding. Questions that could be asked include:
How did you begin, how did you proceed, how did you make your decisions?
What would you do differently?
What seemed to work best?
Why did this choice work best?
These are a few of the techniques that can be used to help students become competent, creative musicians through improvisation. When we as teachers structure improvisational opportunities so that our students attain their highest levels of skills and knowledge, our students not only gain musical understanding, but our classrooms become joyful environments where risk and challenge are welcomed.
---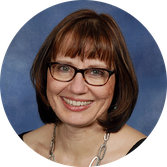 For over 35 years Joan Eckroth-Riley has been sharing her passion for music education. She currently shares the joy of making music with students at Murray State University in KY. Joan is also a frequent workshop presenter on Standards and assessments for elementary music, and is a certified recorder and movement instructor for Orff Schulwerk courses.
View Author Page
Want More? Don't miss a beat!
We're passionate about providing music educators with teaching solutions. Sign up to get inspiration delivered to your inbox!
Stay Updated
Want to get the latest updates and special offers from Alfred Music?