Blog Menu
How Music Theory Can Help Improve Improvisation
By John Kuzmich, Jr. | March 16, 2018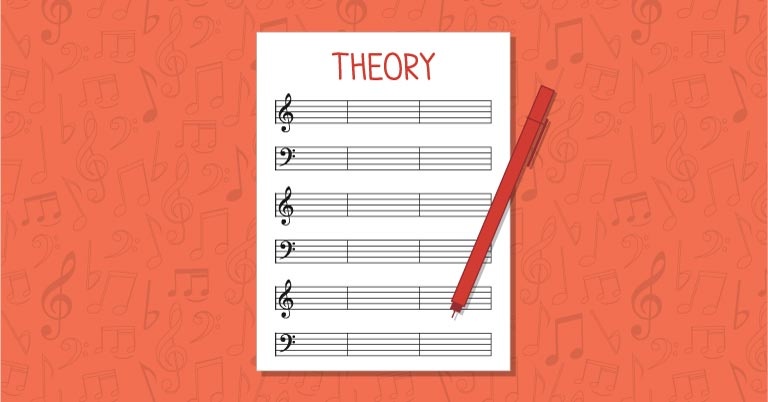 Teaching can be a challenge—even on a "good hair" day. Training a large band, string, or choral ensemble presents challenging ratio for a single teacher. Meeting the musical needs of every student can be an obstacle course. Based on my 43+ years in the classroom, I marvel how simple it is to teach when you make good instructional decisions with appropriate teaching tools. When students are not addressed clearly it can have adverse effects on the morale and musicianship of the entire ensemble. Notwithstanding the promotion of National Music Standards since 1995, covering every aspect of a well-rounded music education achieving a magical formula of success with the limitations of classroom time is another story.
Addressing the Fundamentals of Musicianship
Too often the fundamentals of musicianship are not adequately addressed under the pressure of technical mastery for public performances. Every music student deserves to be taught a comprehensive understanding of the musical structural elements they are performing in terms of harmony, texture, form, as well as rhythms, notation, intonation, phrasing articulations, and others. Thankfully, technology has caught up with this need, allowing self-paced instruction to enhance director's effort to teach beyond the basics.
I frequently have aspiring jazz ensemble students who wish to become proficient improvisers but unfortunately don't have the music theory foundation for soaring with their improvisation. Recently, I gave a lesson to the first tenor saxophone player in a good high school jazz band. His expectations were to improve his improvised solos in the upcoming fall concert. He primarily wanted to understand how to perform over his solo chord progression changes. Unfortunately, he didn't have the slightest insight about scales and chords or how they connect with chord progressions. And to magnify his dilemma, he was clueless about jazz phrasing articulations. Fortunately, I offered him a host of readily available solutions on how to begin his jazz learning cycle, using Essentials of Music Theory and Essentials of Jazz Theory, which I incorporated into his jazz saxophone instruction.
Applying the Essentials of Music Theory
Here's how I turned this and other students around in short order. First, he needed primer-level theory instruction before improvisation instruction could make any sense to him. I introduced him to Essentials of Music Theory 3 (EMT) which is a comprehensive, single-product music theory software for covering both music theory and ear training based in 80+ lessons.
This student didn't need to cover the fundamentals of notation in volume 1.  But volume 2 was needed to more thoroughly cover major scales, key signatures, and triads and especially learning dominant 7th chords, which is what he initially needed to master. Volume 3 was valuable for understanding and performing minor 7th, dominant, and major 7th chords through EMT's careful layout of harmony, minor scales and triads, and modes by harmonizing and composing melodies.
The 12-bar blues chord progressions and the blues scale are also part of this very interactive user-friendly theory self-paced instruction. In each lesson, students are given the chance to self-correct and are free to redo any training lesson. The opportunity to review previous lessons as needed is an important aspect of EMT. For example, all assignments display and record test results and time spent on each question which is an excellent indicator of progress made, which directly motivates students. The second and third volumes are particularly relevant prerequisite for aspiring jazz students who are hungry to improvise.
Jazz Education Is More Than Just Basic Music Theory
Jazz educators have learned that theory-based instruction is not always the best way to simulate authentic interpretation and improvisation. Applying aural training with the even simplest theory is a more efficient way to accomplish riff and melodic development, and rhythmic patterns. And, it's the best way to fuse together different jazz swing/Latin/rock styles all with more musicality and confidence. The right kind of ear training can strengthen pitch recognition, intonation, rhythmic-scale recognition, harmonic understanding of how music fits together vertically within triads, complex chords, and intervals, as well as how chord progressions are linked together.
As soon as my students are ready, they can excel with Alfred's Essentials of Jazz Theory (EJT), which merges jazz ear training, theory, and reading and writing skills. Personal assessment is also an effective tool with tests that also serve as an essential review for each unit. Students are encouraged to play and/or sing the musical examples throughout; first, along with the recording and then, applying the theory concepts to the music being performed in their school's ensemble. My students found this course quite rewarding, especially for getting into 9th chords, pentatonic scales, chord resolutions, and particularly the use of the Dorian, dominant, and bebop dominant scales—which is where all the real action takes place in improvisation. The ear training is much more than just drill-and-practice. It offers expanded tutorials with discovery-learning through its well-crafted technology.
Essentials of Jazz Theory feeds the adrenalin rush my students strive for when improvising. They grow leaps and bounds with the swing groove on page 5, the jazz melody and improvisation on pages 6–7, the jazz language nuances on page 25, and the bluesy dominant chords on page 35.  The dominant 7th and 9th chord harmony on page 28 functions are well defined and easily applied to improvised solos in their jazz ensemble charts. Speaking a jazz language full of resolving non-harmonic tone, grace note scoops, and turns is standard fare among EJT students. Essentials of Jazz Theory is particularly resourceful because it is a complete course for all musicians including pianists, guitarists, instrumentalists, vocalists, song writers, arrangers and composers. It's a very versatile publication. It is available as a self-study or classroom course.
Closing Comments
The magic of both of these products is how their well-crafted, self-paced instruction can take pressure off hard-working music teachers. As the entire jazz band applies this course of study, loose ends can be avoided like my latest private jazz saxophone student and not burn students out with boring music theory. Finding appropriate self-paced instruction is incredibly important and both EMT and EJT meet and exceed expectations.
---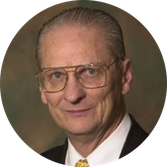 John Kuzmich, Jr. is a veteran music educator, jazz educator and music technologist. His music technology column appears regularly in School Band and Orchestra magazine with more than 110 featured articles, and is a nationally known music educator with 40+ year of public school teaching, with specialties in jazz education, music technology and videoconferencing instruction.
View Author Page
Want More? Don't miss a beat!
We're passionate about providing music educators with teaching solutions. Sign up to get inspiration delivered to your inbox!
Stay Updated
Want to get the latest updates and special offers from Alfred Music?