Blog Menu
How Do You Teach the 2014 National Music Standards in the Current Education Climate?
By Denese Odegaard | August 20, 2020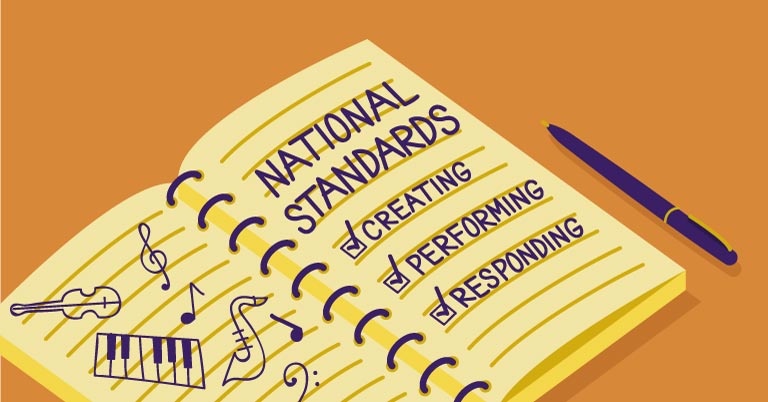 *This article has been updated since its original publish date of January 16, 2018.
As the music education climate continues to evolve and incorporate more remote and hybrid teaching scenarios, music teachers may need more assistance with how to incorporate the 2014 National Music Standards in their general music instruction. The standards focus on the three artistic processes of creating, performing, and responding. A fourth process, connecting, is interwoven in each. Notice the focus is on process and not product. This is a different way to think about teaching music and various publishers along with the National Association for Music Education (NAfME) are working to create products to aid teachers in teaching with this new focus. The Alfred Music Classroom Resources Catalog categorizes featured products by the National Standards that they meet. Education has changed from the teacher being the one that holds all of the information and direction to the student becoming independent in the processes of creating, performing, and responding to music.
Many educators volunteered across the country to contribute to the writing, reviewing, and revision of the National Music Standards to make these accessible to every educator. These standards were written for music teachers by music teachers. 
The standards are written by grade level, Pre-K through 8th grade. The anchor standards remain the same across all grade levels but the rigor and depth to which the concepts are taught increases as the grade levels progress. The standards were designed for students to practice and develop proficiency on these nine anchor standards over their many years of music education:
Anchor Standards
Creating
Generate and conceptualize artistic ideas and work.
Organize and develop artistic ideas and work.
Refine and complete artistic work.
Performing
Select, analyze, and interpret artistic work for presentation.
Develop and refine artistic techniques and work for presentation.
Convey meaning through the presentation of artistic work.
Responding
Perceive and analyze artistic work.
Interpret intent and meaning in artistic work.
Apply criteria to evaluate artistic work.
Artistic Process Components
Each of the artistic processes has four to five components which can be taught in isolation, in various combinations, or in in the order listed in the chart. In the performing process, "select" is interpreted by many teachers to mean students select the pieces to be performed for a concert, which can certainly be a great exercise for students. Another way to think about it is to have several pieces from which to select for an assessment or performance. Notice the color coding in the chart where components are similar across the artistic processes. Once students understand the techniques and strategies of each component, they can transfer them to other artistic processes. The creating process is similar to the writing process used in language arts class.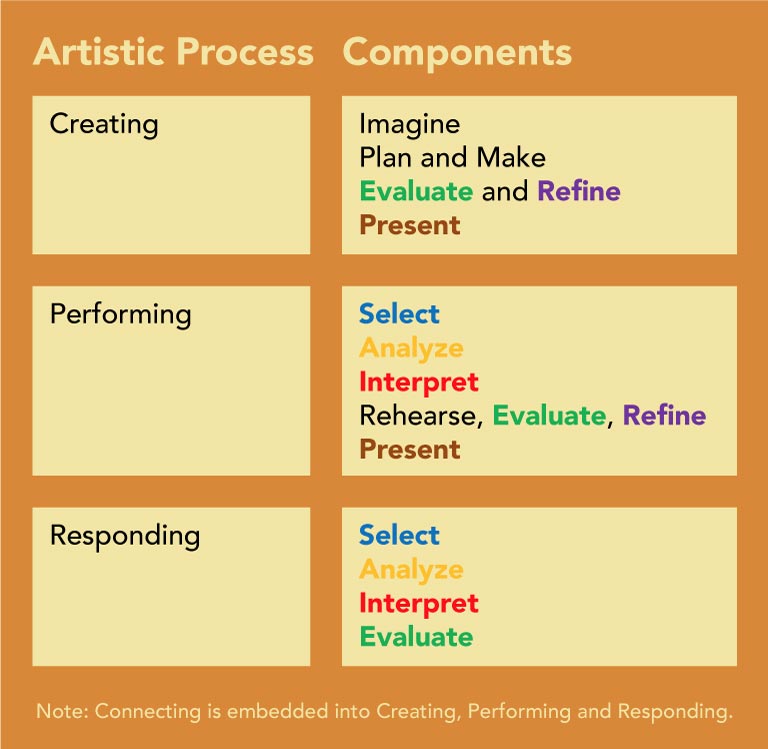 Ideas for Creating:
Creating solfege patterns to go along with a book or text.
Composing rhythmic patterns.
Composing a musical work based on form.
Using musical elements to create a specific context (mood, emotion, event, etc.).
Using learned solfege and rhythmic patterns to transfer to a new musical work.
Improvising musical ideas that portray a context.
 Ideas for Performing:
Using Orff and other songs to create a themed unit such as the solar system.
Moving to specific musical elements such as dynamics or rhythms.
Choosing appropriate movements to correspond to rhythms or dynamics.
Learning and performing music from other cultures.
Singing, playing recorder or mallets, or moving to music.
Ideas for Responding:
Analyzing music elements and/or context of musical works.
Comparing and contrasting musical works by the same composer or two different performances of the same work.
Moving to music varying movements based on musical elements (dynamics, accents, phrasing, etc.).
Interpreting composer's intent and writing about personal preference towards intent.
The 2014 National Music Standards embed 21st Century skills (creativity, collaboration, critical thinking, and communication) and utilize higher order thinking skills such as analyze, interpret, evaluate, and create. The skills students learn from the study of creating, performing, and responding transfer to other classes and are the exact skills needed for future jobs. By teaching these standards, you are preparing students for their future and the skills learned in music should be made apparent to administrators and parents. Often, it appears that general music teachers are just having fun singing and playing games (which is true) but these are highly sequenced and scaffolded activities. Take the time to share this information with administrators at your performance reviews and put this information into concert inserts so parents also understand that music lessons are highly sequenced and spiraling.
There are also social-emotional benefits to learning music and in today's world, students need time to express themselves, knowledge on how to analyze and interpret music, and skills to create and make music. In the Every Student Succeeds Act (formerly No Child Left Behind), music is enumerated as a stand-alone subject in a well-rounded education. Each state is closely monitoring the ESSA plan to ensure that music has not been unintentionally omitted from the state plan. Teachers at the district level should be familiar with this legislation and how music is included in the district plan and properly funded.
Another tool to assist teachers in ensuring music is properly supported is the Opportunity to Learn Standards. Towards the bottom of the page is a list in which to select a summary or checklists for General music. If standards are not being met at grade level, this checklist should provide leverage when talking with administrators about why standards are not being met—frequency of class, minutes per week, equipment, etc.
Music educators want students to enjoy and perform music for a lifetime and the skills learned through the 2014 National Music Standards allow students to become independent in these processes. Students will be more likely to compose, perform, and respond to music as personal life-enhancing experiences when they know "the how," or processes that the standards teach.
Kaleidoscope lesson plans were compiled by Orff and Kodaly teachers across the country and abroad to be examples of what teaching the 2014 National Music Standards looks like in the K–7th grade classrooms. Each lesson follows the same template and includes an assessment for that lesson. Some lessons isolate a specific artistic processes of creating, performing, or responding. Other lessons use a combination of the three.
 
---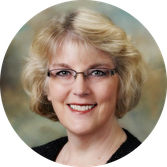 Denese Odegaard, National Association for Music Education (NAfME) President (2016-2018), is currently the Fargo (North Dakota) Public Schools Performing Arts Curriculum Specialist, and taught orchestra for 35 years. National service includes board member on both the American String Teachers Association Board (ASTA) and the NAfME Board. She was a member of the NCCAS 3rd-5th Grade Writing Team as the Research Advisory.
View Author Page
Want More? Don't miss a beat!
We're passionate about providing music educators with teaching solutions. Sign up to get inspiration delivered to your inbox!