Blog Menu
A Holiday Season Survival Guide for Piano Teachers
By Mallory Byers | September 1, 2019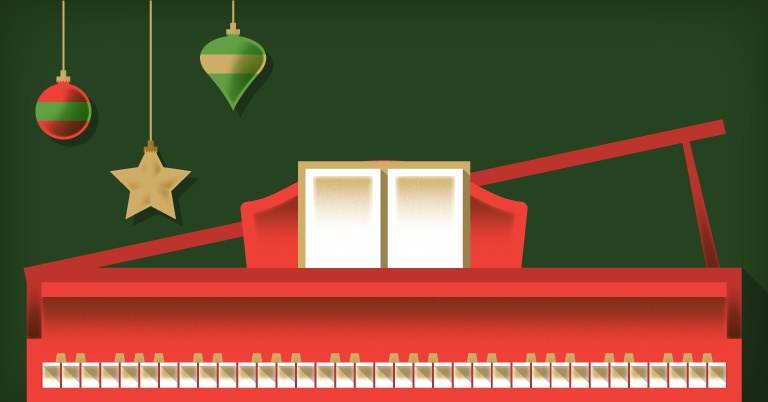 We all know how it goes: the holiday season is coming up, and it's time to pull out 25 copies of "Jingle Bells" for your beginners and 15 copies of "Carol of the Bells" for your Intermediates.
When the holiday season kicks off, children can become overwhelmed and distracted by everything that's going on around them:
Families are shopping and participating in holiday traditions.
Kids are busy making wish lists and Christmas cookies.
They're rehearsing for plays and school programs.
They're planning for trips to visit relatives.
And then there is the recent trend of giving final exams to children in Elementary and Middle School!
Introducing new musical concepts during this time can be counterproductive, so what's the alternative?
This season is perfect for review and reinforcement through a variety of engaging repertoire at each student's current level and lots of fun activities.
1) Take a break from lesson books and concentrate on fun repertoire that is not overly challenging.
This usually means a Christmas book or a few engaging holiday pieces.
Prevent repertoire boredom by finding something new. The Holiday Piano Promo is full of interesting new releases and some perennial favorites to keep students engaged and to prevent you from going crazy listening to all of your students play the same arrangements of the same carols that you teach every year.?
These pieces should provide a review of concepts that students have been working on this year. They should present some sort of challenge, but nothing that can't be worked through in a week or two.
This is also a great time to get students to flex their creative muscles. Challenge students to move away from the page and create their own arrangements of their favorite holiday songs or embellish the arrangements they're learning with a fun introduction, new articulations, or an interesting new harmony.
Rather than one challenging recital piece, consider assigning a wide range of repertoire during this time to give your students ample opportunity to put their skills into practice.
I like for my students to have a handful of pieces that they can play for their families over the break.
2) Do lots of fun activities!
Games and off the bench activities can be a great way to review reading concepts, musical terms, rhythm, and all kinds of other theory concepts.
Find some holiday-themed music games, do rhythm activities with jingle bells, maybe even get students singing and moving around to their favorite holiday music. Getting students away from the piano to practice their knowledge in different and fun ways is a really effective way to solidify their understanding of concepts.
Alfred has a variety of fun products that combine holiday repertoire with fun, off the bench activities including the Let's Celebrate series, Christmas Carol Activity Books, and the Music for Little Mozarts: Christmas Fun! books.
3) Host a Holiday Performance Opportunity...or Not
Hosting a holiday recital can be a lot of fun and a great way to help students solidify their learning, but it also can add a lot of stress to an already busy time of year. For this reason, I skipped having a holiday performance altogether for many years and only hosted 2 recitals each year: one around Halloween and one around the end of April.
On the other hand, hosting some sort of festive occasion during this season can be a great way to foster warm feelings in your studio, which is great for retention and referrals!
If a full blown Christmas Concert feels too daunting, try hosting one or more smaller, lower key events. Maybe host a cookie exchange at your house (so you're not responsible for securing a venue or providing food) and let your students provide the entertainment—they get performance experience, and you don't have to create a playlist!
Before I began dedicating the holiday season to review, I had to spend a lot of January reteaching concepts students had learned in the fall. Spending this season on review helps students to solidify their learning. They come back from the break confident and ready to push ahead.
What are your favorite review activities? Let us know in the comments below!
---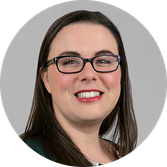 Mallory Byers comes from a family of musicians and has been running a vibrant piano studio in Los Angeles since 2012. She is passionate about helping students fall in love with music and keeping them engaged in their learning, and she specializes in teaching popular styles and preschool students. She has been featured by Piano Bench Magazine, the Upbeat Piano Teachers, and the Piano Parent Podcast.  
View Author Page
Want More? Don't miss a beat!
We're passionate about providing music educators with teaching solutions. Sign up to get inspiration delivered to your inbox!
Stay Updated
Want to get the latest updates and special offers from Alfred Music?