Blog Menu
Guitars 4 Gifts: Connecting People Through Music
By Anna Clark | March 30, 2018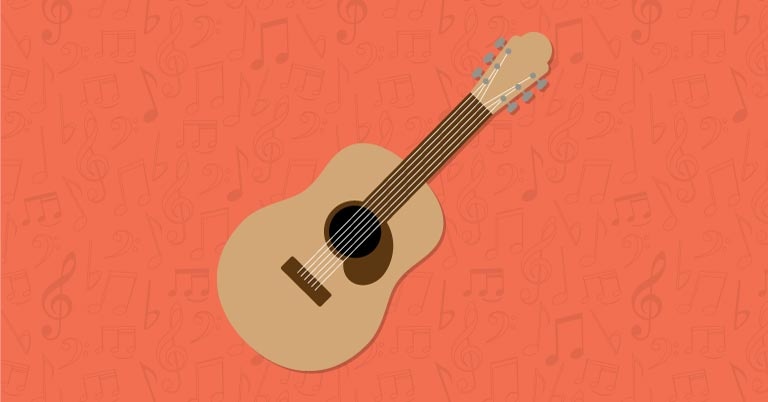 Guitars 4 Gifts is a 501(c)(3) non-profit organization that provides musical instruments to refugees, veterans, and underprivileged youth through established organizations to help more people share their stories and heal through the power of music. We recently spoke with founder Anna Clark to find out more on her story, how she started Guitars 4 Gifts, and how teachers can get involved.
What is your main goal through Guitars 4 Gifts?
Our mission is to provide musical instruments and teaching aids to underserved groups to promote healing and communication.
What was the inspiration behind founding this organization?
I founded Guitars 4 Gifts when I was eleven years old. Every year, my parents would help me save up part of my allowance and we would purchase toys for the Christmas Basket at our church. As I got older, I realized how hard it was to find good gifts for teenagers. Since I play guitar, I decided to purchase four guitars, and later my father helped me set up Guitars 4 Gifts as a 501(c)(3). As G4G grew, we found how many people and other organizations are in need of instruments in Nashville and all over the world. We started providing instruments around Nashville, but now we have provided them in many different states, as well as to groups in Africa, China, and Nicaragua.
What is your story?
Music has really changed my life. I was always a super shy kid, and music helped me communicate the feelings I otherwise may not have been able to express. I hope that each instrument that G4G provides can help change a life in a similar way. It is amazing for me to hear stories of people who have received instruments from us whose lives have been changed by playing music. For example, we provided a couple ukuleles to a group called 3 Chords which teaches songwriting classes to teen refugees. I recently got a CD in the mail that the students recorded as a part of the program. Many of the songs reflected the influence that music has had on their life.
We love working with youth, because I know that being a teenager can be a really challenging time in a person's life. Music helped me figure out who I was, and it helped me overcome my social anxiety. I hope that by providing instruments to other people, I can help them overcome their challenges and bring more happiness and hope to their life.
How can music educators benefit from supporting your organization?
We love working with music educators to provide musical instruments to students who do not have another way to get an instrument. There is a form on our website if educators would like to reach out to us for this purpose. We will also be hosting an event next year that music educators will have the chance to attend, where they will be able to hear talks by leaders in the music education/music non-profit community. We hope to bring together many different non-profits and music education leaders to show more people how powerful music can be.
Do you have a direct connection with music educators?
We do work with educators to better our programs, as well as work with them to find people and organizations that would benefit from receiving an instrument. We love to hear feedback on our programs from music educators. We have found that they have extremely valuable knowledge on what youth and teens can benefit from.
How do you create awareness for your cause?
We work on using social media as well as our website to promote music education. We have recently started a blog, and are working with a couple musicians to tell the story of how music has changed their life. We are using this blog to help more people realize how just one instrument can make a huge impact on someone's life. We are also currently planning two events, and one will be an event focused on creating awareness for music education. We will have talks and performances from inspiring people about how music can help a person heal, communicate, or give someone hope.
How can people get involved?
We always love for people to share the story of how music has impacted them or their students! Teachers or music lovers can contact us through our website to share their story if they would like. We also run mainly on volunteers, so if you have a skill and would like to donate your time we would love to talk with you (we are happy to fulfill service hours). We are always looking for people to help in any way that they would like, but we especially need help when we are getting close to an event.
Teachers can always ask to receive materials from us. We also enjoy hearing about how we can help more teachers bring the joy of learning music to their students. We find that teachers often know who can benefit from having an instrument of their own.
Where can we stay in touch and learn more?
Instagram and Twitter: @guitars4gifts
Sign up for Guitars 4 Gift's mailing list here.
---
Anna Clark is a seventeen year-old music entrepreneur and philanthropist. In 2012, Anna started Guitars 4 Gifts, a non-profit organization that provides musical instruments to under served groups who cannot afford them. To date, G4G has given away about 100 instruments to under served groups in the US, Africa, and China to promote healing and communication.
View Author Page
Want More? Don't miss a beat!
We're passionate about providing music educators with teaching solutions. Sign up to get inspiration delivered to your inbox!
Stay Updated
Want to get the latest updates and special offers from Alfred Music?