Blog Menu
Getting the Most Out of a Virtual Event
By Michaela Graham | July 25, 2020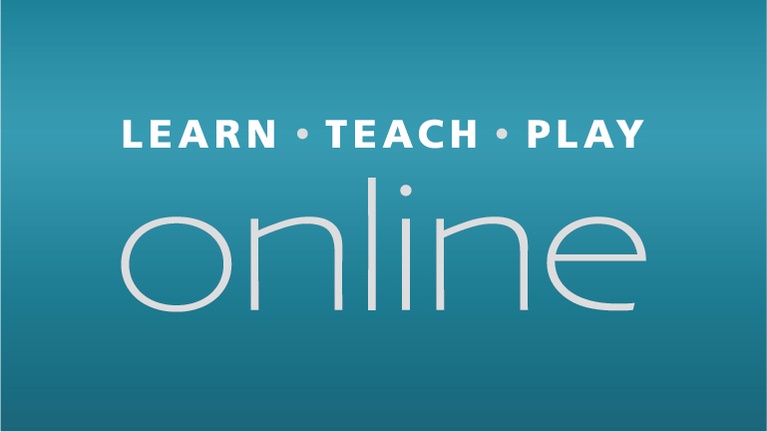 Over the past few months, we have all been inundated with amazing virtual event and teacher training opportunities that we could never have been able to attend in person. While we so dearly miss the interaction we have with other educators at our yearly scheduled events, we now have access to more resources and expertise than ever before - all with no travel, little to no expense, and minimal time commitment!
Even with these incredible benefits, we only have so much time during the week to dedicate to events. It is so encouraging to see all of the different national and state associations, educational platforms, and teaching professionals who want to support us, but the sheer amount of information and virtual event options can get OVERWHELMING. So how do we choose which online events to watch and participate in with the precious time we have?
Decide which virtual events to participate in.
Know what resources you are looking for. As you see the posts, emails, and invitations for virtual events and webinars come in, ask yourself how that topic could benefit you or your students for the coming year. If you're not sure if it could be directly beneficial to you, do you have the time to watch it to find out? The beautiful thing about online events is that if you realize the session is not what you were looking for, you can always turn off your computer and walk away! Also, if you don't have the time to view or participate in the virtual event live, many times, recordings are available after the event date.
Should I watch the event live or wait for the recording if there is one? There are pros and cons to each side of this question. The convenience of watching an event recording on your own time is so appealing, but you can't replace the valuable interaction you have during a live event, the questions you get answered in real-time, and you may miss offers that are only available to attendees who watch the event live.
How to get the most value out of a virtual event.
There have been too many virtual events that I didn't fully prepare for or focus on, and I missed out on a lot of valuable time because of it! This preparation is not hard or even very time-consuming—all it takes is intentionality. Here are a couple of tips to get the most value out of a virtual event:
Prioritize the time. I find more success and value in these events when I purposefully set aside a little extra time in my mind and on my calendar! I give myself at least a 10 minute bumper before the start and after the end of the event. I make sure I can grab a cup of coffee, go into a room where I can be by myself, and close the doors!
If I go into a session feeling rushed or if I'm trying to figure out how to log-in last minute, I can easily stay frustrated for almost the entire session. When I allow myself the extra few minutes before and after, I get to relax and listen. Also, I know that some events may be in a meeting room format that turns your camera on as soon as you enter the live event room - better to find this out before the event starts, than after and not be prepared for it!
Get organized. Almost every virtual event I've been a part of has given me resources that I can utilize at a later date, but I only use them if I REMEMBER that I have them, and where I put them! I encourage you to go into the webinar knowing exactly where you will store digital resources provided to you during the event. This could be a folder (on your desktop or Google Drive) to store digital downloads and PDFs or a running document (Microsoft Word or Google Doc) where you can keep track of links that you will utilize later.
Be invested and engage. This is a huge reason I LOVE virtual events. We can gain insight from, and dialog with the presenter and attendees in a way that just isn't possible at a live event - and it's so easy! If you can respond to or encourage other teachers with your own experiences in the chat-box, do it! If you agree/disagree with the presenter or other comments, chime in! Do you have any questions about the presented subject? Most presentations have either a chat or question box so you can get your answers directly from the presenter!
At the end of the day, remember that these virtual events are for YOU. The purpose is your education and encouragement, to better yourself and your students, who then better the world. Take advantage of the virtual resources before you that will grow you and your students, and ENJOY it. I may see you at a virtual event sometime, too!
To browse upcoming virtual events hosted by Alfred Music, please visit alfred.com/events.
---
Michaela Graham has had a love for jazz and music education her entire life. She received her Bachelor of Arts in Music from the Master's University in Southern California.Michaela currently works at Alfred Music Publishing as Senior Events Specialist, where her passion for music and the industry shines.
View Author Page
Want More? Don't miss a beat!
We're passionate about providing music educators with teaching solutions. Sign up to get inspiration delivered to your inbox!