Blog Menu
Free Music Activity: Jazz Legends Word Search
March 28, 2018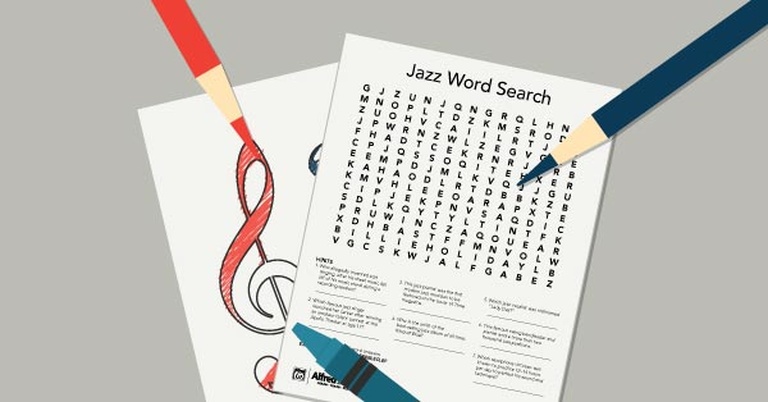 Jazz Appreciation Month (JAM) celebrates the extraordinary heritage and history of jazz every April. Great for extra credit, homework, or an in-class assignment, this free word search activity will challenge your students' jazz trivia knowledge! Print the free musical activity below, and don't forget the answer key for grading!
How it Works
Have students answer the clues by filling in each blank space at the bottom of the page with the name of the correct famous jazz musician, then find and circle the names in the letter jumble above. Or, play it in reverse! Students can also search the letter jumble for the names of famous jazz musicians, then match each name with the correct clue below. (Note: some of the jazz musicians' names are backwards in the letter jumble!)
For more musical puzzles, activities, and games, check out Music Puzzler and Music Fun 101. For more on these and other jazz legends, check out Meet the Great Jazz Legends.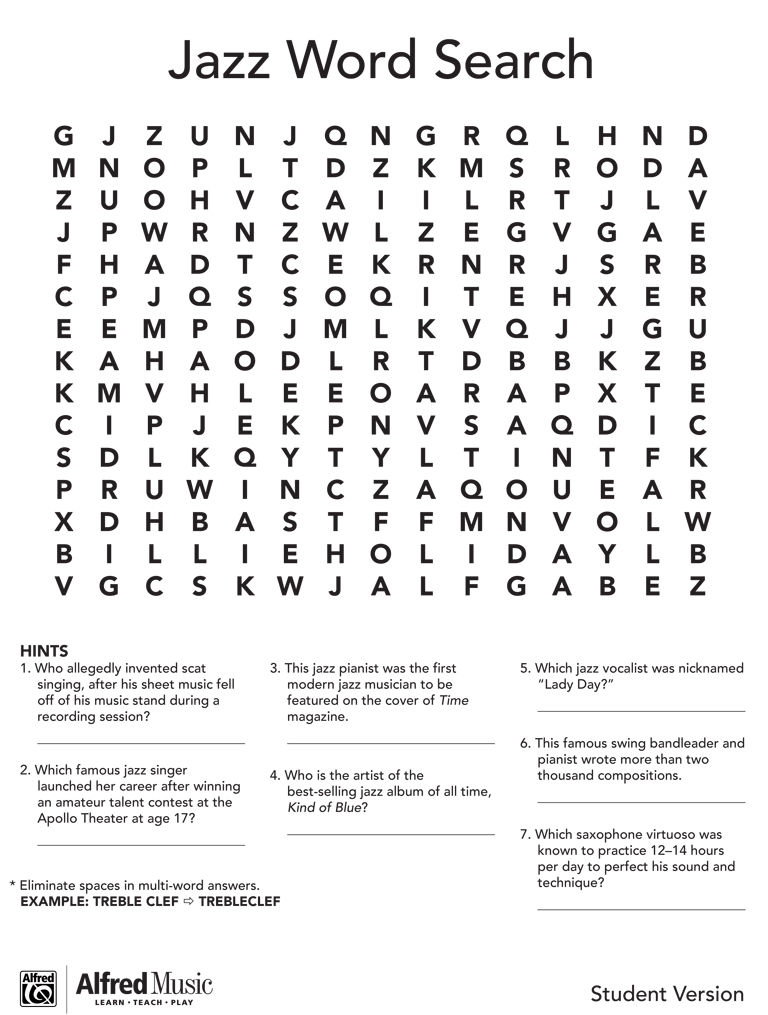 ---
Want More? Don't miss a beat!
We're passionate about providing music educators with teaching solutions. Sign up to get inspiration delivered to your inbox!
Stay Updated
Want to get the latest updates and special offers from Alfred Music?