Blog Menu
Free Music Activity: Complete Each Rhythm
March 5, 2018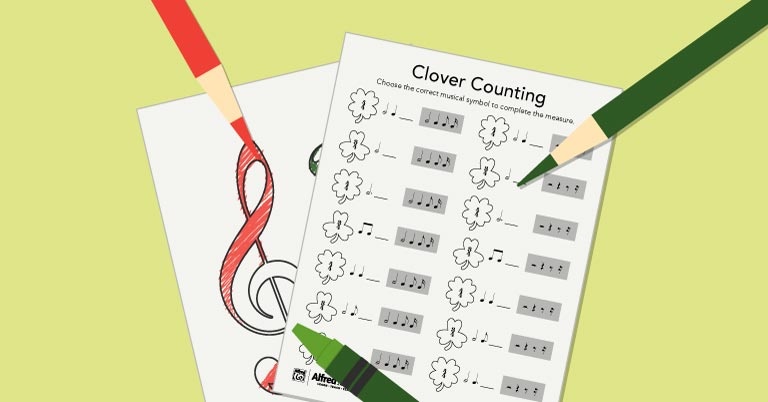 Just in time for St. Patrick's Day, here's a fun clover counting activity for your students! Great for extra credit, homework, or an in-class assignment, this activity will help your students solidify their understanding of various time signatures, rhythms, and note and rest values. Print the free musical activity below, and don't forget the answer key for grading!
How It Works
Each clover represents a time signature. Have your students fill in each blank by choosing the correct note or rest value—from the options in the corresponding grey box—that will accurately complete the measure.
For more musical puzzles, activities, and games, check out Music Puzzler and Music Fun 101.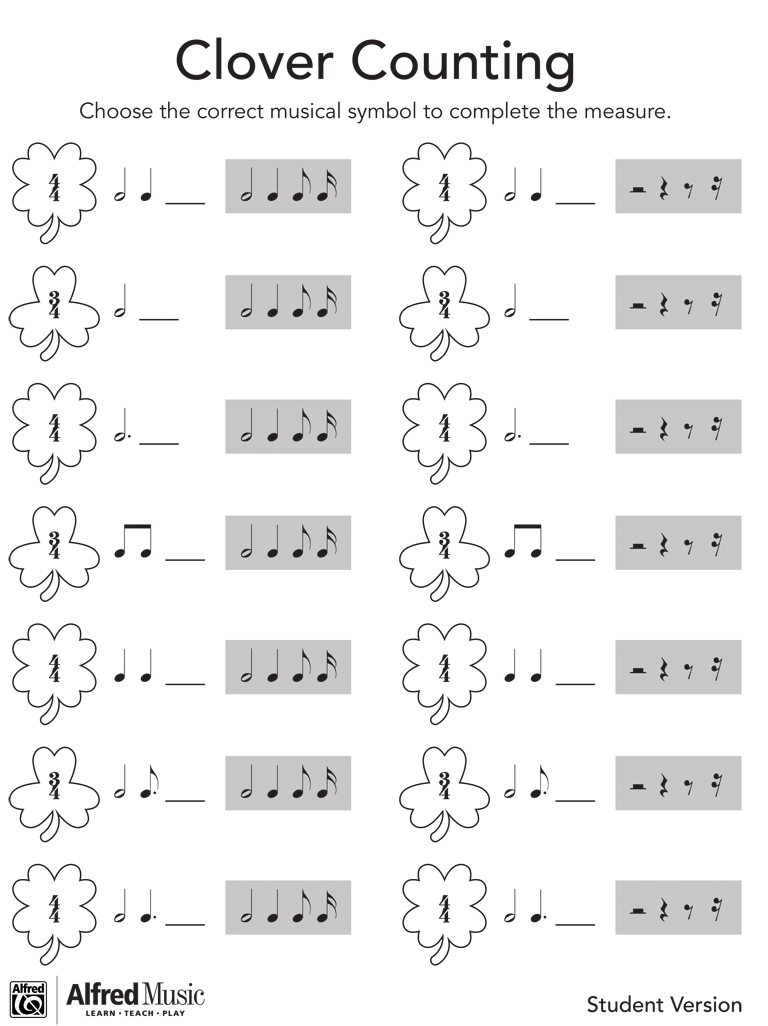 ---
Want More? Don't miss a beat!
We're passionate about providing music educators with teaching solutions. Sign up to get inspiration delivered to your inbox!