Blog Menu
Flanders Fields: Honoring the Fallen with Music
By Paul A. Aitken | September 25, 2018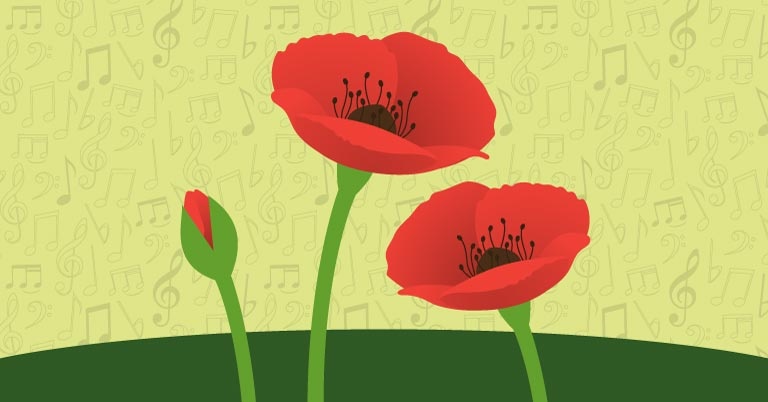 Twenty years ago this fall, I began writing a piece of music for which my career as a composer has forever been yoked: "Flanders Fields." As the first-ever winner of the Raymond W. Brock Student Composition Competition, it was the first time I had experienced a piece of mine leap into the realm of standard choral literature and become a work that is in most major choral libraries. When I wrote the piece, I wasn't really thinking about creating a work of art—I was simply setting music to a text that was near and dear to my heart and my soul. John McCrae's poem, "In Flanders Fields," was the poem that inspired my writing and, as a poem that all Canadian school children know well, I was simply writing music to a poem that was an integral part of my childhood tapestry.
The Poem as Inspiration
Whenever I work with choirs as a clinician (either in person or online), students frequently ask the question: "What inspires you to set a particular piece of music?" My answer is this: "The poem lets me know—because it sings back to me." This may sound completely crazy, but it's true. McCrae's poem was the first poem for which I felt that a text "sang back to me." I was reading a book of McCrae's selected poems, read and re-read "In Flanders Fields," and distinctly heard the opening tenor melody in my head quite clearly. Over the course of the next several days sequestered in a practice room on the campus of the University of Oklahoma, I improvised on the text and began writing what I was hearing down onto scraps of yellow manuscript paper. I didn't find it challenging because I felt I was in conversation with McCrae himself. The poem was writing the music and I was the conduit with the musical tools and the knowledge to write it down.
About the Poet, John McCrae
John McCrae (1872-1918) was born and raised in Guelph, Ontario, Canada—less than an hour's drive from where I grew up in Listowel, Canada. McCrae enlisted in the Canadian army early in WWI as a surgeon and saw far too well the horrors of wartime in Europe. People on all sides of the conflict were dying by the tens of thousands and McCrae wrote about his experiences in dozens of poems and letters from his years on the front line. This most famous poem depicts a scene of millions of poppies growing up amongst the thousands of crosses marking the graves of the fallen. He begs the listener to never forget the sacrifice made by those who have died: to understand our history and to attempt to seek peace whenever possible. The sacrifice was already made for our sake; seek to remain in peace forevermore.
A Somber Anniversary
November 11, 2018 marks exactly 100 years since the signing of the Armistice Day treaty that marked the end of WWI. Around the world, Armistice Day continues to be commemorated as Armistice Day, Remembrance Day, Veteran's Day and the like; it's the day we remember the those who have fallen in the heat of battle.
In Boise on November 11, we are remembering this somber anniversary with a concert that honors our veterans around the world for the peace that we experience today. I'm honored that my setting of "Flanders Fields" will be featured at that concert and sung by a mass choir assembled for the occasion. In McCrae's poem, he implores us to take the torch and to hold it high, reminding us to never forget the sacrifice that he and hundreds of thousands of soldiers ultimately made for us.
Further, next June, I will be leading a group of more than 100 singers to Ghent, Belgium to sing a concert of reconciliation and peace at Flanders Fields. It will be the first time that I have made this journey and I'm excited to perform "Flanders Fields" there, as well as the European premiere of my five movement cantata "And None Shall Be Afraid." Concerts like the one this November marking the 100th anniversary of Armistice Day, and the concert next year in Belgium are ways we can truly honor the memory of those who served, who died, and who continue to lie in Flanders Fields and other major cemeteries throughout the world. I encourage you to consider doing something similar in your community as we honor our veterans, our fallen, and those who have sacrificed everything for a peaceful world.
---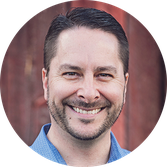 Born and raised in Canada, Dr. Paul A. Aitken (b. 1970) is now Director of Music & Worship Arts and Composer-in-Residence at the Cathedral of the Rockies in Boise, Idaho where he oversees more than twenty ensembles and a professional staff of six spanning two campuses. 
View Author Page
Want More? Don't miss a beat!
We're passionate about providing music educators with teaching solutions. Sign up to get inspiration delivered to your inbox!
Stay Updated
Want to get the latest updates and special offers from Alfred Music?