Blog Menu
Developing a Student Practice Plan for Remote Learning
By Chris M. Bernotas | March 13, 2020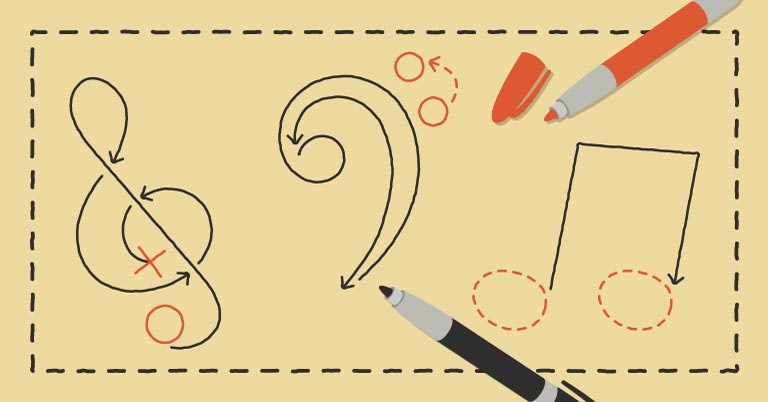 Download Your FREE Practice Plan PDF
Expect the unexpected. Teachers are resilient by nature. We deal with curveballs everyday in the classroom and somehow find a way to adapt, revise, and make fantastic lessons and experiences for students. Our most recent curveball has been putting that natural resilience to the test. We are all working together as a greater musical community, and family, in an effort to navigate the current challenges as many are adapting to online and distance learning. Out of difficult situations comes strength, learning, and growth. There is no doubt that our community will only get closer as we learn the best ways to cope with and persevere in our new reality. I have already witnessed so many acts of kindness and know that together, we will continue to make a positive impact on our students and each other.
So, what can students do at home while they are deeply missing performing together and rehearsing in your ensemble? Well….they can PRACTICE! Are you kidding me? For real? Sure, why not put in some good old fashioned elbow grease and improve individual skills so that when they are back in the rehearsal room they can apply their new level of abilities in the ensemble?
I truly believe that strong individuals make for a strong team. Sure, the Yankee-great Derek Jeter was an incredible player, but it sure didn't hurt for him to be surrounded by other players of equal ability, dedication, and passion. Every one of his teammates spent countless hours developing their individual skills along with developing team skills on the field as a group, or ensemble. Deliberate practice includes identifying areas needing improvement, and working to overcome those obstacles. As you know, SmartMusic can be a fantastic tool—now and in the future. SmartMusic can be a great help to guide students with immediate feedback on their progress. Let's talk a little about why so many students (and adults) often struggle with it, and some possible solutions.
Practice Is Fun
Practice is FUN! Have you ever heard a student say that out loud? Have you ever said that out loud? The reality of practice—music, or anything else—is that it isn't always fun. The act of practicing is often filled with struggle, challenge, and defeat. This is why most students often only practice music they know. It feels good and it is fun. The music that is unfamiliar, or that presents technical challenges that are just beyond their reach (for now), is much less fun. Can you blame them for wanting to have fun and enjoy making music? Of course not! Music teachers need to help students understand that hard work, meeting goals (personal and musical), and improving their skills will ultimately lead them to the fun they appropriately desire.
We all have students that willingly practice on their own. They will take an assignment and go to a practice room, at home, or with a private teacher and work hard until they can perform beautifully and with confidence. They are intrinsically motivated. They possess the inner drive that pushes them across the finish line successfully confronting a task that may have seemed insurmountable. Not every student will approach personal practice with this natural intrinsic motivation. I hope some of the following ideas will help as you foster your student's ability to succeed in musical enjoyment through effective practice.
Develop a Practice Plan
The first challenge is that students often don't know how to practice. It is extremely effective to help students develop a practice plan. For your students at home now, this is an even more important step as distance learning is often more challenging because there is not a teacher sitting nearby to guide them. Students have to be self-directed, so an outline like this can help them maintain focus.
Here are some ideas to consider when designing a practice plan:
Set a specific time and day for practice. For example, Monday 3:45- 4:15.
Set specific goals. Goals help students focus on the task at hand and avoid non-productive practice time.
Break down the practice session into approximate timed segments:
Warm-up (5-10 minutes): For example, for string players: Sustained scales with long, slow bows while listening for tone and adjusting the bow-weight, speed, and contact point in order to create the best sound. For wind players: Major scale in whole notes concentrating on air support, listening to tone quality and intonation. For percussionists: Play sustained open and closed rolls listening for a clean and clear sound while focusing on the proper grip, stick height, and control. Rhythm Patterns with scales
Literature (10-15 minutes) or Technique Study/Etude: Focus on a passage that presents a challenge. Work through it slowly, applying skills taught in the band or orchestra classroom (counting rhythms, checking finger placement, articulation patterns, etc.). Break the phrase down into smaller segments, one measure at a time, or even 2-3 notes at a time if it is a particularly difficult passage. The key is to focus on a specific challenge. Isolate and repeat. At first, the 'tricky fingering' will be awkward, or uncomfortable. After repeating it (correctly) the discomfort will lessen, and the technical challenge of the passage will become easier to play, resulting in a more enjoyable experience for the student and actually fun! Once these smaller segments become more comfortable, add them together to create longer segments, and eventually a whole phrase.
Celebration (10-15 minutes): Once the hard part is over, be sure to celebrate by performing, and reinforcing, the music you practiced today, and other days, ensuring that you retain that love of music, realizing that the hard work you put in helps make this celebration of the fun in music come to life.
Notice the outline of this practice session goes through a cycle. It starts with simple warm-up exercises (comfortable and familiar with a simple and clear focus), moves to a challenge (working through the more difficult, or less familiar techniques or musical passages), then back to something easier to accomplish, which I called the "Celebration" part of the practice session. Bookending a practice session with feel-good moments can help students learn to balance their challenges and not be facing a wall of impossible tasks for the whole time they are practicing. Success, challenge, success is the overall thought.
Setting Practice Goals
One last thought about practicing: Through my years in the classroom, I have often found that students misunderstand the concept of practicing. They either focus on the music they already know, or they repeat a difficult passage, over and over, until it is correctly played only once and then move onto something else. With my students I found it effective to give them a specific goal—once you play it correctly, play it 5 more times correctly! This way, they reinforce getting it right, as opposed to the 10 times they reinforced getting it wrong. When students realize they can do it, the old challenge becomes the new "Celebration." Perhaps you can make a practice session chart for students to follow with the outline you feel is appropriate. Adding a checkmark on a list can often help support the feeling of accomplishment (see the sample practice plan below).
Students begin their musical life because it is fun, engaging, and exciting. One of our primary goals, as educators, should be to retain those initial motivators of musical study throughout all of their school years and beyond. One way we can do so is by encouraging the love of effective practice!
Sample Practice Plan
Warm-Up Checklist:
____ Long tones
____ Sustain each note of your __ scale for 10 seconds
____ Was it a good sound?
____ Was it a supported sound?
____ What was one thing you thought was particularly good about your sound?
____ What is one thing you can improve on with the quality of your sound?
____ Can you come up with your own exercise focused on improving your tone?
Literature/Etude:
Find 2 passages that need special attention.
Isolate the specific areas of the passages that need practice.
Do you need to work on the rhythm? Notes? Expression? Something else?
Practice each section slowly and use your critical thinking skills to figure out a solution to what the problem is.
Now, repeat the section 5 times correctly (put a checkmark for each successful performance):

____
____
____
____
____
(Bonus time!) ____
Celebration:
What was your favorite part of the piece you practiced today?
Play it for a family member, or just for your own fun!
What is your favorite piece you are playing in band or orchestra? Find it in SmartMusic and play along with it!
What is your favorite pop song? Can you figure out the melody and play along with it?
Do you remember that piece you played last year in band or orchestra? Can you play it from memory?
And remember—have fun!
---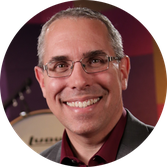 Composer, conductor, clinician, and educator Chris M. Bernotas (b.1969) earned a Bachelor of Music degree from William Paterson University and a Masters in the Art of Teaching from Marygrove College. As Director of Instrumental School Methods and Repertoire for Alfred Music, he draws upon his 28-year experience as an instrumental music teacher in New Jersey, and brings an energetic and enthusiastic approach to the world of music education.
View Author Page
Want More? Don't miss a beat!
We're passionate about providing music educators with teaching solutions. Sign up to get inspiration delivered to your inbox!
Stay Updated
Want to get the latest updates and special offers from Alfred Music?