Blog Menu
Cultivating Musical Talent Through Deliberate Practice
By Toni Hosman | January 12, 2018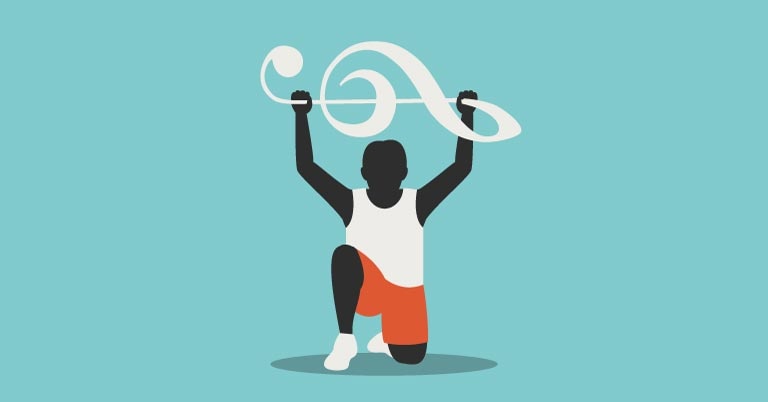 As a young music student, when someone was called 'talented,' I immediately thought they were superior. Talent may grant some natural abilities, but talent doesn't mature on its own. Talent isn't a fairy Godmother that endows perfect, self-sustaining gifts upon a lucky few. Talent needs to be cultivated into a skill if it's going to thrive within an individual.
"Prodigy"… "voice of an angel"… "he's a natural"…
As a young singer, I understood these words to mean talent. As an experienced performer these words refer to skill, but something must happen for talent to transform into skill. This change can occur at any level, but it requires discipline and work. Cue the deliberate practice.
Talent + Deliberate Practice = Skill
Deliberate practice is a form of rehearsing with the specific goal of improving performance. It involves purposeful and systematic approaches, making it a perfect tool for musicians to have under their belt. By combining talent with deliberate practice, the musician turns natural abilities into skill. Musicians must practice and rehearse on a regular basis to maintain their skills. Methodical, purposeful practice is especially helpful when preparing for an upcoming performance, be it an audition, a competition, or ensemble concert.
Find Your Practice Groove
Once you have a performance goal then outline a practice plan. Most importantly, stick with it. This requires discipline and you know yourself best. Teachers will often assign practice measures or techniques, but the student should also be involved in creating a plan. Not every practice plan works for every musician. The more personalized a rehearsal plan is, the more likely you are to succeed with the greatest return. Take your preferences into account for what time of day to practice, your optimal environment to practice in, and so on. Start with the question, what do I need to make the most of my rehearsal? Know what your ideal practice circumstances are, try to make it happen, and adjust accordingly when it can't.
Structure A Routine
Every time you practice, have a plan—know what you need to practice before the first note is played. Get into the habit of creating a long-term plan as well as a plan before each rehearsal. Even when rehearsing alone, it's easy to become distracted or forget what's been worked on. Start with the long term and slowly begin to zoom in. In other words, what should I focus on 3 months from the performance? 2 months? 4 weeks? The week of? Asking these questions first can illuminate your practice steps and help you determine what needs the most attention.
Once you have a bird's eye view, drill down and determine what specifically needs to be practiced in each rehearsal. You may not need to decide on the exact measures or techniques until the day of rehearsal. Below is a quick glance at a practice outline for a vocal competition I was recently in. My full outline contains even more detail on specific warm-ups and vocalization exercises to accomplish these goals. This is meant to act as a point of reference.
2 Months Before Performance:
Start each practice with warm-ups and mindful meditation.
Songs: memorize lyrics, poem style.
Techniques: strengthen mid-range and improve vocal transition between chest and head voice.
Personal note: I try to memorize the lyrics without the melody. Try monologuing the lyrics to better understand the emotion behind the song. Also, this can help save from vocal fatigue.
1 ½ Months Before Performance:
Start each practice with warm-ups and mindful meditation.
Songs: memorize melody and begin to integrate memorized lyrics.
Techniques: hum melodies using one breath and sustain as long as possible, work on extending this length.
1 Month Before Performance:
Start each practice with warm-ups and mindful meditation.
Songs: incorporate dynamics and emotion/interpretation (don't let the emotion determine the dynamics).
Techniques: rehearse & master written dynamics first, then add emotion and see how this changes the sound.

Technique is easily overrun by performance day jitters or getting lost in the emotional interpretation of the song. By separating technique and feeling, the musician will know how to use each and when.
2 Weeks Before Performance:
Start each practice with warm-ups and mindful meditation.
Songs: record audio and video while practicing and listen to playback; record with accompaniment and without.
Technique: after listening/watching, what techniques need to be improved or fine-tuned further?
This is a good time to discover any trouble spots with the accompanist/band. Do tempos match each other? Are transitions smooth? Entrances on beat and together? Etc.
The Week of the Performance:
Start each practice with warm-ups and mindful meditation.
Songs: Practice walking to and from mark and presenting the songs/myself to the judges, ensure all entrances are crisp and on beat.
The Day Before the Performance:
Did you notice each rehearsal was started with a set of warm-ups and meditation? The warm-ups are mandatory for singers, but the meditation is a personal preference. To read more about mindful meditation and its benefits to curbing performance anxiety, click here.
Deliberate practice can turn talent into skill. It can help musicians refine their abilities and prepare for any performance at any proficiency level. Find your groove and structure a routine to get the most out of practicing. But above all, have fun!
---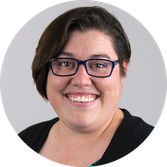 Toni Hosman formerly served as the School & Solo Performance Marketing Manager at Alfred Music and teaches private piano and voice. She attended Westmont College and received her B.A. in Music Performance. She's performed with choirs throughout southern California and is currently a part of the Santa Clarita Master Chorale.
View Author Page
Want More? Don't miss a beat!
We're passionate about providing music educators with teaching solutions. Sign up to get inspiration delivered to your inbox!
Stay Updated
Want to get the latest updates and special offers from Alfred Music?