Blog Menu
Creating a Healthy Lifestyle as a Music Teacher
By David Pope | September 30, 2021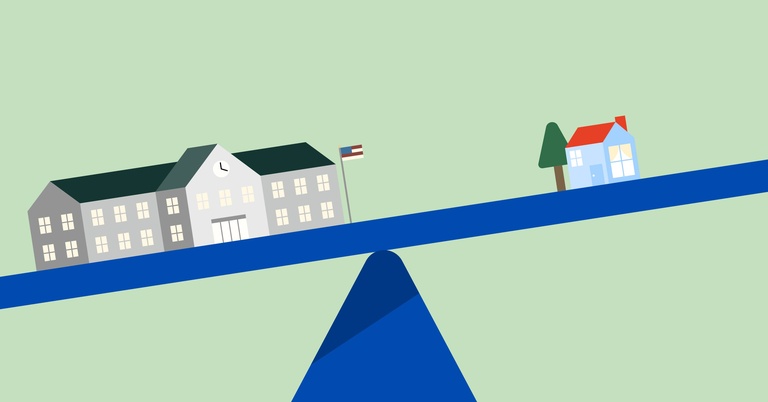 A common characteristic among many music educators is that we become overwhelmed with work. The constant stress of our jobs, lack of respect from parents, the demand to meet unrealistic expectations, and overextending ourselves has caused many music teachers to sacrifice their personal well-being. This dichotomy occurs because we allow job-related stress and responsibilities to encroach on our personal lives. I personally related to this negative situation. When I taught middle school, high school, or at a university, I only knew one way to teach, "full speed all the time." I stunk at balancing my work and home life.
Why I know many teachers who fall into the "full speed" category, it is vital to remember that our lives outside of the music classroom matter too. As a profession, we must recognize success is not defined by who checks the most professional boxes or by the music program that wins the most trophies at adjudicated festivals. It is critical to realize that there is more to life than sacrificing our personal lives for our students and school. I am not saying we need to neglect our work, but we must find a life balance that allows us to provide a high-quality music education to our students without sacrificing our physical, mental, and family health.
The importance of balancing home and work is one of the major lessons I learned from teaching in the pandemic. Over the last 20 months, I realized work was not the most important facet of my life. I learned an evening home with family was where I really wanted to spend my time. I learned work emails do not require an immediate response. I learned yardwork can be therapeutic because I get to see immediate results. I learned a golf course is my happy place and gives me a calming atmosphere to think about life. Most importantly, I learned to recognize the signs of professional burnout and that create boundaries that will keep me motivated for years to come.
The purpose of this blog is to help you create a better balance between your home and work lives. I want to share strategies for reducing stress in our professional lives by refocusing on what truly matters at school and by prioritizing our personal lives. I am hopeful you will find these strategies useful as you navigate this school year. We owe it to ourselves, our students, and our families to prioritize ourselves.
Recognize the Signs of Stress
The first step in solving an unhealthy work and home life balance is recognizing a problem exists. To determine if concern is warranted, ask yourself these questions:
Do you constantly dislike going to work?
Do you always dread Mondays?
Are you often moody because of work?
Do you lack motivation to do well at work on most days?
Do you constantly sacrifice your personal or family time for work?
Do you always have too much work to complete?
If you answered yes to any of these questions, something needs to change. I suggest reaching out to a colleague or using the strategies included in this blog to create a healthier balance.
Know Your Program's Priorities
It is important to remember that we cannot meet all the demands placed upon us by our students, music program, school, and community. I understand continuous involvement and supporting our communities is important (and sometimes expected), but we must know our limits and turn down nonessential opportunities that do not align with our teaching philosophy. In the words of Queen Elsa from Frozen, we must learn to "Let it Go" if the activity does not have a curricular purpose. Accomplishing this only occurs by determining what activities truly support our program's objectives and removing the activities or traditions that do not. Once we omit the "extras" from our music programs, we have more time to focus on what really matters in our professional and personal lives. I have found this leads to increased happiness at work and home.
Remember Every Program and Situation Differs
One of my biggest stressors as a music educator is trying to meet self-imposed and community expectations for me and my music program. In many cases, I placed these expectations on myself and my students in an effort to keep up in the "orchestra arms race" in my area. I found that "keeping up with the Joneses" only caused additional stress in my life. This is stress I internalized, and I know I unintentionally passed it along to my students and made their lives unnecessarily stressful. It is important to remember that not all music programs and teachers need to have the same aspirations. It is acceptable to have different goals than other music programs in your area. What works for one program may not be the best path for another. We must remember that our students come first and to make decisions based on what is best for them. If we constantly stress about keeping up with a neighboring school or director, it is a lifestyle that will only have negative outcomes.
Shift Your Focus to You and Your Family
It is imperative to remember our personal lives matter too. Most of us probably know a colleague who sacrificed a relationship because they focused too much on work and ignored their significant other. Even though I classify myself as a workaholic, I decided long ago that I never want to be that person. To help me create a healthy balance, I find time to focus on myself and my family each day. It may be as simple as leaving school on time to make it home for dinner, taking a quick weekend trip, finding time to golf with my spouse, or having a standing date night with your significant other. I suggest making family time or personal activities that you enjoy a priority by including them on your calendar. I participate in more family activities because of this. I also stay happier and rejuvenated when I have more in my life than just work.
Realize When It is Time to Move On
"Students everywhere need good teachers." This sage advice was given to a colleague of mine when he was considering a job change. As teachers, it is vital to remember that every student deserves a great teacher. It may be an unpopular opinion, but I do not believe in staying at a school where you are unhappy. Sometimes, it is better to find a different teaching position where your goals align with your colleagues and you feel valued. It is healthier to move on and find a positive environment than stay in a challenging situation that will eventually drive you from the profession.
---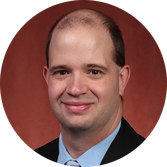 David Pope is an Associate Professor of Music Education and Chair of Professional Studies at Baldwin Wallace University's Conservatory of Music. In addition, he serves as a senior conductor and co-director of Baldwin Wallace Conservatory's String Orchestra Camp. 
View Author Page
Want More? Don't miss a beat!
We're passionate about providing music educators with teaching solutions. Sign up to get inspiration delivered to your inbox!
Stay Updated
Want to get the latest updates and special offers from Alfred Music?