Blog Menu
Countdown to Concert Night
By Krista Hart | September 21, 2019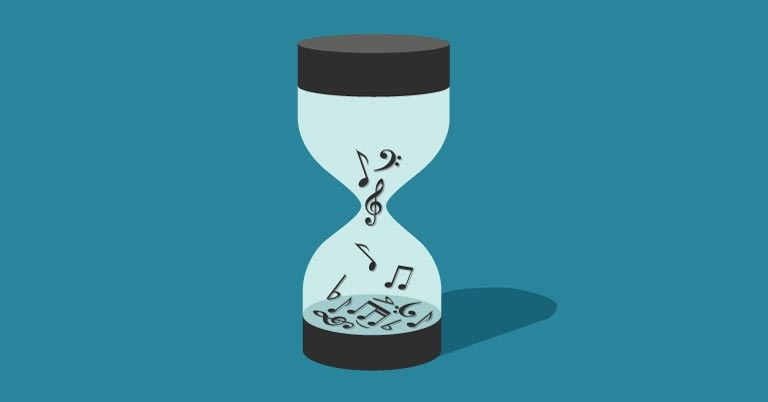 Introduction
The performance is the culmination of weeks of rehearsing, but the music is not the only thing that needs to be prepared in advance of the concert. There are lots of logistics and details that must be managed in order to pull off a flawless concert night. You can't do it all, and you may actually be missing out on fantastic opportunities for your students and your program if you try to manage it all on your own. Look for ways to draw people in to support your program and bolster a sense of ownership in your students.
Here's a timeline that will help you plan for a successful concert:
Weeks Before the Concert
Ask for Help
Start reaching out to reliable parents and colleagues to assist you at the performance by doing things like sitting with the students before and after their time on stage, dealing with concert attire issues, ushering, and recording the performance.
Ask an administrator to open the concert by reviewing the concert etiquette expectations, saying a few words about the impact of music education, and introducing the musical staff.
Continually remind your students of the concert date, time, and attendance requirements. Present your expectations for them on the night of the performance.
Rehearsal Planning
Try to structure your long term rehearsal plan so that the last couple of weeks are reserved for musical nuance and rehearsing the mechanics of the performance.
Will you need to take students out of other classes to attend a dress rehearsal before the concert? If so, make arrangements as early as possible with your fellow teachers.
Programming
Make decisions about what the overall flow of the concert will be—what's the opening number, what's the order of ensembles, what happens at the end? Consider programming a multi-ensemble piece for the finale as a memorable culminating experience for the performers (and as a way to encourage students/parents to stay for the entire concert).
Two Weeks Before the Concert
Student Help
Assign students to perform a variety of tasks that will relieve the pressure on you on the night of the performance. You probably have students who would love to read a scripted introduction of the ensemble/selections to the audience—or even to write the script themselves. Students could take roll, act as "stage managers" to assist with transitions between ensembles, or help with lighting or technology needs.
Staff & Building Considerations
Check with the maintenance crew to make sure they are aware of the schedule for the evening. Confirm when the necessary building doors will be open and make sure you have access to the keys to the auditorium, tech room, stage piano, etc.
Concert Program
If you are planning to distribute programs to the audience begin designing and editing. Double check to make sure you have included all the necessary names—students, accompanists, instrumentalists, etc.
Logistics
Plan out where each group will wait to perform, how they enter the stage, how they exit, and where they go next. Consider ways to minimize the amount of time and disruption between groups such as transition music, having performers exit the stage on one side while the next group enters from another, etc.
One Week Before the Concert
Logistics
Make time to rehearse the logistics of the concert for each performing group. Choreograph movements for any soloists or instrumentalists. Make arrangements for any students in your group that will require extra assistance to get on and off stage.
Write It Down
Script everything. Plan out exactly how you want the evening to unfold and everything that will be said. Be sure your script includes expressing thanks to administrators, parent volunteers, and accompanists.
Self-Care
Sleep well, eat smart. Manage your own expectations about the performance. Choose your concert attire and make sure all components are cleaned/ironed/polished and ready to go.
Concert Night!
Lead the Way
Stay calm. Your students will pick up on your energy and mirror it back to you.
Check your music—do you have all the scores, everything in the correct order, etc.?
Enjoy yourself! Take mental pictures of meaningful moments during the performance that you can share with your students later. Stay in the moment and focus on the experience of making music together rather than getting hung up on mistakes.
Conclusion
Obviously this list is just a starting point—how do you plan for a smooth concert experience?
---
Krista Hart is a former music educator with a passion for choral music. She taught middle school music and spent nearly a decade assisting directors in choosing literature at Senseney Music. She is the author of the books Music-Go-Round, A Music Teacher's Gratitude Journal, and The Mindful Music Classroom.
View Author Page
Want More? Don't miss a beat!
We're passionate about providing music educators with teaching solutions. Sign up to get inspiration delivered to your inbox!
Stay Updated
Want to get the latest updates and special offers from Alfred Music?