Blog Menu
Composer Q&A: Haley Woodrow, Winner of Young Band Composition Contest
By Haley Woodrow | April 17, 2018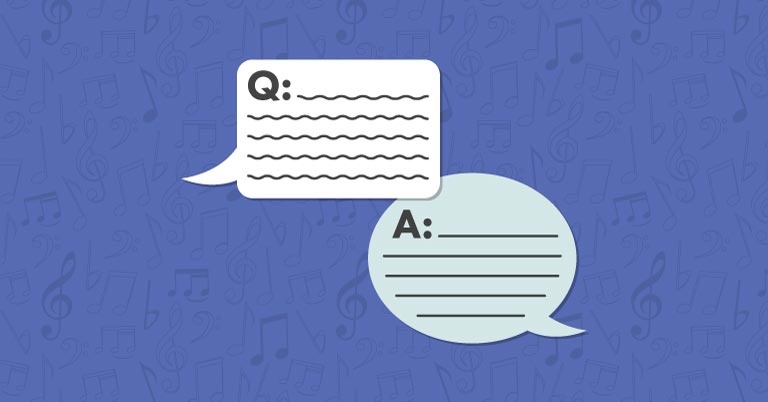 The NBA/Alfred Publishing Young Band Composition Contest was established in partnership with composer and music educator Robert Sheldon and the National Band Association, and seeks composers who write for grades 1–3. The winning composer earns a cash prize, plus the possibility of being published in Alfred Music's Young Band catalog.  
We spent some time talking with Haley Woodrow, composer, orchestra director, trumpet player, and winner of the 2016 Young Band Composition Contest, to learn about her passion for creating and teaching, and the inspiration behind her award-winning composition, "And It Begins."
AM: When did you discover your passion for composing? Tell us about your journey as to how you became a composer.
HW: I have always been curious about music—the combination of notes and things, learning songs off the keyboard. My first internet searches were for "Für Elise" and "The Star-Spangled Banner." My [school] programs were extremely performance-based. There weren't many opportunities to compose. I wanted to major in composition, but it didn't make much sense at the time because I'd never composed anything. When I started my undergrad people would say, "You haven't written anything. So why don't you major in trumpet or music education?" and I listened. I didn't end up majoring in composition, but after my third year of college, I got the opportunity to be the orchestra director at a predominately African-American church not too far from the school. Once I took this the job, it became obvious that a lot of contemporary gospel music is not annotated—at least not the orchestra parts. On top of that, I'd promised to get the orchestra playing every week so essentially I was going to have to write pretty much everything the orchestra played. I didn't know how to use a notation program at the time. It was crazy! I ended up writing 500 arrangements in seven years during my time at that church. I actually became a composer because of that little job at Cornerstone Baptist Church.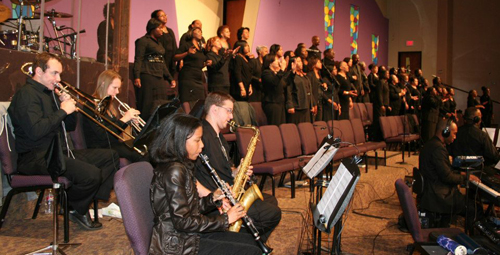 AM: Tell us about the piece you composed for the competition, "And It Begins." What was your inspiration?
HW: "And It Begins" is the first piece I ever wrote, so it definitely has a personal, biographical aspect to it. It was the beginning for me—almost a second chance because I didn't major in composition when I probably should have. Honestly, the piece came to me after I'd gone to bed for the night, which happens a lot. For this reason, I keep a voice recorder by my bedside. I sang out the little melody, went to sleep, and the next day started writing. The title, "And It begins," was kind of a prophetic title. I was at the beginning of my schooling and thinking about kids starting beginning band. That's why I wrote it.
Then, the piece won an award with the Texas Educators College Composition Contest, so it was actually the first award that I ever won as a composer. I received a grant to record it with the TCU Wind Symphony, which is the top wind ensemble at TCU. Then I sent it to the National Band Association contest, which is why we're talking, of course! That is the first award I won on any kind of a national level. The title keeps having this extremely positive impact on my life.
AM: Can you tell us more about the emotional side of composing for you?
HW: Composing is long, hard work most of the time. I've always been curious when I listen to music. I want to know everything about it, every detail about it. I want to transcribe every instrument—each one I can hear, anyway. I try to figure out what the chords are and what techniques the instruments are using. As a composer you have to make thousands—sometimes tens of thousands—of decisions for one piece. As long and hard as the work is, it's fulfilling in that way. I also like having a significant role. Whatever I'm doing for work I like having a significant contribution. And if you're the person who wrote the piece, that's definitely a significant position.
AM: What was the best advice someone gave you about how to become a composer?
HW: Two people come to mind, and I don't think it was advice so much as affirmation. I took a couple of jazz arranging classes, and that was the first time I got to write something original. The teacher was Dan Cavanaugh. He's actually now the interim chair of the music department at the University of Texas Arlington. He said, "You should really do your masters in composition. You have the potential to be a composer." He was the first person to say that to me.
The other teacher that's really made a big difference in my life is Blaise Ferrandino. He is the chair of the music theory department at TCU where I completed my masters. I studied with him for two years, actually even a little longer than that. He just helped me so much. He was really patient, and he's a genius. He would work on whatever I wanted, which I actually think is a great reflection on him. I think sometimes when people are insecure they want to stay within their box, or their strengths, even when working with a student. He didn't. He let me go whatever direction I wanted, and he was able to help me no matter the direction. I don't know how common it is for a graduate student to work on a grade two band piece as part of their masters in compositional education, but he loved it. He was so supportive of it.
AM: The National Band Association wrote, "…she works with middle school band students to create collaborative compositions for their concerts. She believes providing an avenue for students to perform the music they compose at a young age will be of the utmost educational and creative value." Tell us more!
HW: My husband is a middle school band director in Texas. They call it a lifestyle. It's not a job—it's a lifestyle. So even though I'm not a full time band director, band is a large part of our life. I mentioned earlier I grew up in Texas bands—I've lived here my whole life, and they are very performance-based. The kids reach a really high level of ability, but they don't always have a lot of opportunity for composing. Basically, I created something I wish I had when I was going through school. I did an inaugural test run with some of the students at my husband's school, which is Hillwood Middle School in Keller, TX. They have about 375 middle school kids. We made a teaser video about a composition club and asked the kids to apply. From there we chose about seven or eight students. I met with them every week and we created a collaborative composition class. I would teach them a few things about transcribing and showed that whenever they heard a melody they could write it down. That was the focus of the class at first. The kids also created original melodies. We even turned one into a song. Each student made a contribution to the piece. One wrote the melody, a couple of other kids wrote harmony parts, and another kid wrote a secondary idea. It was crazy, yet somehow I was able to take all their contributions and weave everything together into a cohesive piece. We ended up writing the piece for a saxophone quartet because they had a saxophone quartet at the school that was pretty active. So, their peers actually ended up playing it. We recorded them too! They even got to record the parts against a green screen to make a video. We submitted the video into a district-wide film festival and it was a finalist. They had this cool showing at a movie theater where they played a clip of all the finalists' videos. The students got to see a clip of the saxophone quartet playing their song on a huge movie screen. It was so cool! It was like an Oscar style event.
AM: Is there a name for the program?
HW: I called them Creating Composers Clinics. Kind of a play on the word because we're creating composers, but they are also composers that are creating.
AM: Have you noticed any students who were especially impacted by this program?
HW: Yes! Each week working with the composition club at Hillwood I would teach something different, "this is the introduction, this is exposition, this is development…" and so forth. I told the kids we were going to make a collaborative composition, but to follow along with the lessons if they also wanted to create their own. Two of them wrote their own compositions. They notated it on the computer, printed out the parts, and organized ensembles of their peers to play it. Then they met with me. I brought my rig, and we did a recording session. We sent those recordings in to a student competition and both received awards. I was so proud of them.
AM: What would you say is the most important tool a budding musician could acquire in their early life to become a composer?
HW: I can only speak for me, and for me it was curiosity. I was so curious about all the music I heard when I had to go to church or the songs that would play on the cheap little keyboard. I think curiosity was the driving force behind why I wanted to understand the ins and outs of music, which fueled my love of composing.
---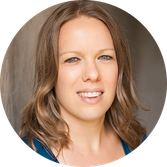 Haley Woodrow is a composer, educator, and trumpet player, and the winner of the 2016 Young Band Composition Contest. She graduated summa cum laude with a Bachelor's of Music in jazz studies from the University of Texas at Arlington in 2008 and earned her Master of Music in composition from Texas Christian University in 2016. She studied composition with Mr. Dan Cavanagh, Dr. George Chave, Dr. Blaise Ferrandino, and Dr. Neil Anderson-Himmelspach.
View Author Page
Want More? Don't miss a beat!
We're passionate about providing music educators with teaching solutions. Sign up to get inspiration delivered to your inbox!
Stay Updated
Want to get the latest updates and special offers from Alfred Music?