Blog Menu
Recovering Post-Pandemic: Coming Back Stronger Than Ever
By Bob Phillips | May 19, 2021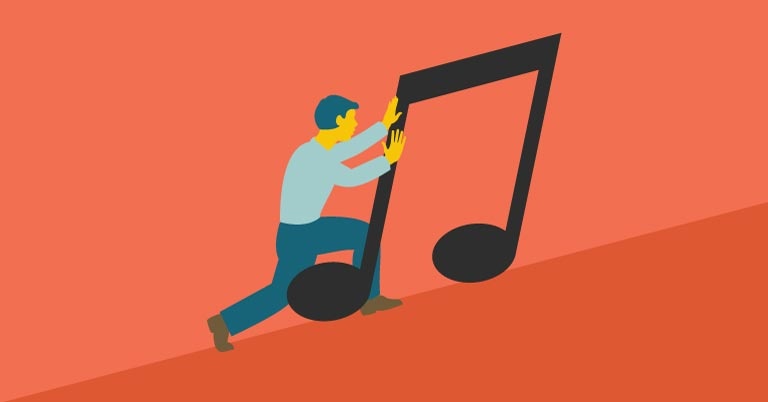 Hope
The big question on music teacher's minds is when and how will we recover from the pandemic. In fact, some are even asking, can we recover? The answer is a resounding YES! If they are intentional about it music programs will bounce back and be better than ever. It may take a year or two but it can be done. The first step is for teachers to admit that what they and their students have been through has been very traumatic. Covid has affected everyone. Like any recovery from trauma, it takes time.  Everyone is very tired and we desperately need to get to summer vacation and recharge our batteries. If there was ever a time to schedule some down time and do what energizes your soul this is it. Our teaching situations next year are still being determined but there are things we can and should be doing right now. I will share some ideas with you that were developed while part of several panels on recovery for national ASTA and the Ohio State Workshop. As someone engaged in a long-term substitute position in middle school orchestras this year, I have been experiencing all of this first hand. 
Program Loss
Document your program loss and prioritize things you want to bring back. Write down what the kids did not get to do this year. Examples might be concerts, festivals, conferences, solo and ensemble, clinics, trips, specific techniques or musical experiences. Write down losses that affect you and the program such as budget, staffing, contact time, abnormal attrition, morale, community support, and musical development. You can use this kind of documentation when meeting with your administration to advocate for support in whatever form that takes.
Things We Learned During Covid
March 16, 2020 marked the greatest infusion ever of technology in the classroom. We literally re-imagined how we deliver education over a week-end. As we get back in person, we don't want to lose the advantages we gained from technology. In particular, I think of things like SmartMusic, video conferencing, and Digital Audio Workstations. Teachers also learned to clarify why, and for whom our programs exist. It became clear to us that music needs to be performed with a purpose and music making should be meaningful. Most importantly we learned to adjust our curriculum and how to address social-emotional learning in a more impactful way. It was also made clear to us that our existing structures don't have to stay the same and this is a good time to make changes.
Principles of a Successful Rebuilding Plan
Adjust your perspective on what you can do, not what you can't.  Continue to dream and look forward. It is not about what you are capable of doing it is what you are willing to do.
Prioritize your efforts for next year. Focus on things that have the biggest program impact such as recruiting and retention. Be prepared to let go of some things in the interest of time and your energy. Plan, plan, plan. Create an action plan that is student-centered. Make sure your vision is clear and your mission precise, then be prepared to monitor and adjust.
Creating the Plan
The first step is to assess where the program is in terms of numbers, staffing, budget, contact time, morale, and community support. Scott Lang has some great assessment tools at Be Part of the Music.com. In particular check out www.BPOTM.org/ESSER to find more resources.
Assemble your data and prioritize the most important issues. Now create a step-by-step action plan for recovery. If your beginning numbers were down, you can you go back and recruit more students and start two new classes at the same time next year. You may have to look at creative staffing and scheduling to accomplish this. One way is to see if a staff member at an upper grade level be made available to work with last year's beginners for a semester while you start new ones. If the additional beginners have to be mixed with students that started last year you can choose a different method book so the experienced students can review and help new students but also have new material to master. Many beginning classes this year met in less than ideal circumstances so a slower paced review might really help.
Create a document for tracking retention if you don't already have one. Use that data to follow up with students and to invite back to music. You could even create a student recruitment team from your ensembles. Form a team of existing music students to identify key things you could do to encourage students that dropped out to return. It is especially important to contact students that are still virtual or in a separate cyber-school. Convince the administration to let you start a beginner group at older grade levels. This is a great time to re-imagine how your schedule and offerings could work.
Talk to Your Administration
Once you have put together a prioritized recovery plan with clear data and metrics meet with your administrator to discuss it. Make it clear that you need a little time to move the program forward. Let them know that music programs across the country have experienced loss of students and now is the time to rebuild. In order to rebuild you may need a little grace on class sizes. There will be a temptation on their part to start combining grade levels or just reduce the number of music offerings in general. That would be a short-sighted decision. One of the things that makes music programs cost effective is our class sizes are usually bigger. If you are unclear about that idea read John Benham's book Music Advocacy: Moving from Survival to Vision. Remember to be positive and make it clear you are going to make the program even better than before the pandemic. There are many resources on music social media sites and websites to help you. Reach out to other music teachers to share your successes and hear about theirs. Don't be afraid to ask for help. The bottom-line is don't let the fear of trying to do everything prevent you from doing what you can.
All the best,
Bob Phillips
---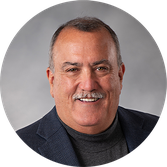 Bob Phillips, author/composer, pedagogue, teacher trainer, and conductor, is renowned as an innovator in string education. Bob has authored many books including Sound Innovations and published over 200 pieces. He was president of ASTA. In 2022 Bob was honored by both ASTA and The Midwest Clinic.
View Author Page
Want More? Don't miss a beat!
We're passionate about providing music educators with teaching solutions. Sign up to get inspiration delivered to your inbox!
Stay Updated
Want to get the latest updates and special offers from Alfred Music?