Blog Menu
Choral March Madness: Final Four Bracket Activity
By Krista Hart | March 27, 2020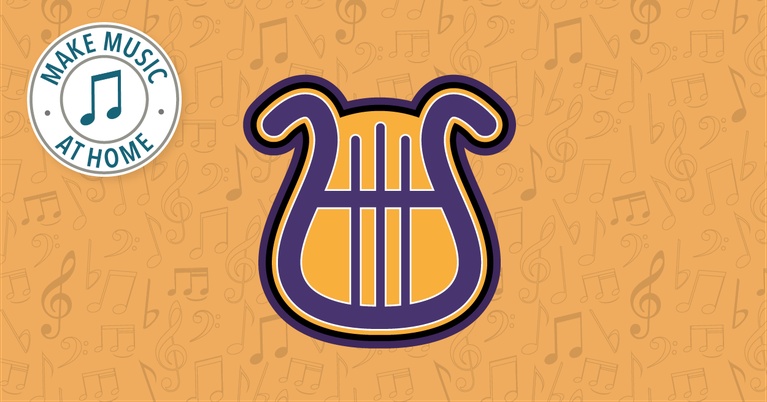 Looking for a student-driven choir project that doesn't require rehearsal? Missing the excitement of the NCAA March Madness? Here's a project your singers can complete while at home that will introduce them to new choral literature. This activity addresses the Responding national standard by asking students to select, evaluate, and analyze choral music.
Instructions
Click on a title to see and hear the music in the Score & Sound video. For each competing pair of songs, choose your favorite to move to the next round. Write a paragraph about each of the Final Four titles and why you chose them, then explain why you chose the "winning" piece (What did you like about the songs? What makes them "good" pieces? What did you not like about the other songs?).
Variations and Extensions
Before beginning the project, have students develop their own rubric or criteria that they will use to evaluate each piece.
Assign the bracket as a group project to SATB quartets. The group will debate and negotiate together to decide which piece moves forward.
Pair up students who had different "winners" to discuss what led them to choose the winning piece.
Find a live performance recording of the "winning" song and analyze the differences in the performances.
Extend the activity by having students learn more about the composer or arranger of the winning piece. Students can create a mock Facebook or LinkedIn profile that reflects what they learned about the composer.
Use this exercise as a way for you to gauge the interests of your singers. Did you notice any patterns in the pieces they chose? Did their choices surprise you?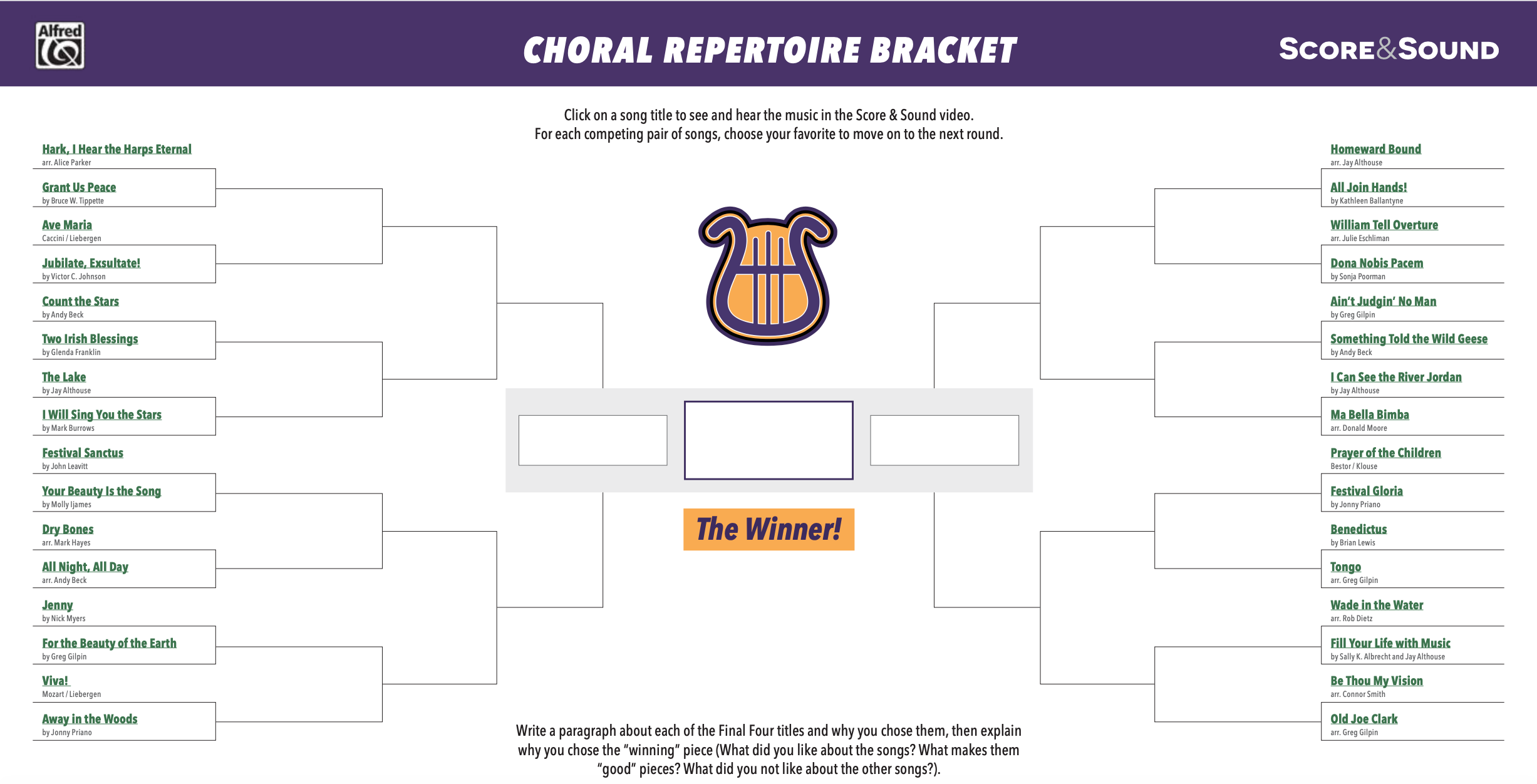 ---
Krista Hart is a former music educator with a passion for choral music. She taught middle school music and spent nearly a decade assisting directors in choosing literature at Senseney Music. She is the author of the books Music-Go-Round, A Music Teacher's Gratitude Journal, and The Mindful Music Classroom.
View Author Page
Want More? Don't miss a beat!
We're passionate about providing music educators with teaching solutions. Sign up to get inspiration delivered to your inbox!