Blog Menu
Can I Use Purchased Alfred Music Publications Digitally for Remote Teaching?
March 24, 2020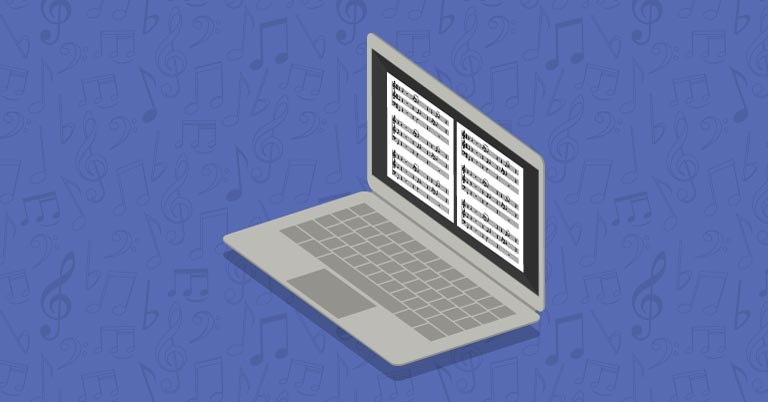 **This initiative has ended. Please visit alfred.com/licensing to request permission to utilize physical content digitally.**

We're here to support your needs as you teach remotely.
With the unprecedented number of school closures due to the COVID-19 pandemic, we understand that the intended purpose of your Alfred Music purchases might not serve the needs resulting from distance learning. Alfred Music wants to continue to support your educational needs in these challenging times in a way that also respects the intended use as determined by the copyright holders. Therefore, please take note of the following guidelines for the use of copyrighted works produced by Alfred Music during this period of school closures due to the COVID-19 pandemic:
Any classroom materials lawfully purchased for use within a teaching environment are allowed to be used digitally for the exact same purpose. No additional permission is required from Alfred Music, provided the digital materials are distributed only to the same users of the purchased material materials. Such distribution of materials shall not preclude or replace purchasing music.
Any further use, including but not limited to performance, reproduction or distribution of this material outside of educational use, including festival use, is strictly prohibited. For licensing of this content or other Alfred content please submit your request at alfred.com/licensing.
Any digitization of physical materials should include the relevant copyright information.
You are allowed and encouraged to use printed materials for demonstration purposes during online or remote learning sessions, but the audience or recipients should only consist of the class for which they were intended and not made publicly available.
Please peruse other useful and creative ways to use Alfred Music publications for remote teaching by reading our blogspot dedicated to this unique challenge facing teachers and students worldwide.
---
Want More? Don't miss a beat!
We're passionate about providing music educators with teaching solutions. Sign up to get inspiration delivered to your inbox!
Stay Updated
Want to get the latest updates and special offers from Alfred Music?