Blog Menu
Bringing the P.I.E. Online: How to Continue Being Purposeful, Intentional, and Explicit
By Dr. Jenny L. Neff | March 30, 2020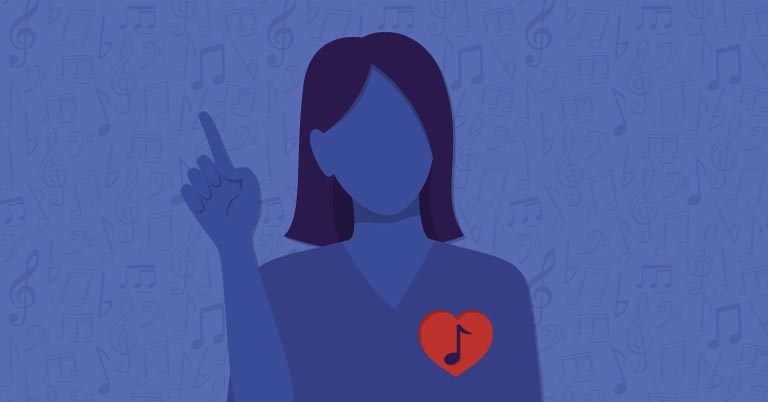 Over the last couple of weeks many music teachers across the country have moved from teaching in their energized, organized, community-filled, music-making rehearsal spaces to designing and delivering online music instruction. It's been amazing to see how the music education community has pulled together in large numbers sharing resources, lessons, tools, and ideas via social media. You can go to practically any music company's social media page or website and find a slew of resources. Many have even offered these resources at no charge, so students and teachers have access to a variety of tools for instruction. At the same time, this move from the classroom to online instruction happened at a moment's notice for some and has been overwhelming for many.
A few years ago, I wrote an article "Did You Bring the P.I.E.?"—a question I ask educators frequently. P.I.E. stands for being Purposeful, Intentional, and Explicit in what we do. The essential questions I asked then, are still relevant now, and the answers can bring a level of balance and focus to this new teaching environment.
What is it that you want the students to learn?
What new tools will you bring to the planning/teaching process?
How will you implement these ideas in an online format?
How will you meet requirements and maintain meaningful music experiences?
Let's return to the P.I.E. idea to focus and simplify.
P = Purposeful
I recall a time earlier in my career coming back from a music conference and trying new things in my high school band rehearsal. After rehearsal, a student came up and asked, "Did you go to one of those music conferences?" Coming back with new tools in my toolbox was exciting, but figuring out how and when to implement these ideas into my classroom was something I needed to think through, customize, and plan.
In planning online lessons, we might encounter similar scenarios. New tools and ideas are exciting, but are we trying to implement too many new things at once? Can we customize the tools we have available for students in our program?
Objective: What do you want students to accomplish? This might look very different from what was originally planned for the year. Be willing to modify things as needed and perhaps narrow your goals down to a few main concepts. For some teachers, they have been instructed to only provide enrichment or review materials. With this in mind, you may be able to streamline what you do online.
Purpose: What is the purpose of each lesson? Why are the kids doing what you've assigned? If you can't answer these, you might need to re-evaluate your "teacher why."
Value: Are you valuing your students' time? Are you valuing the craft? Be sure that what you've asked students to do honors the music, and is something they can do with little to no assistance.
I = Intentional
While technology is a great way to enhance instruction (and at this time a main mode of instructional delivery), are we intentionally focusing on music-making when possible? You might introduce a short lesson through direct instruction, and then assign a task.
It is especially important during this unknown time that we are mindful of social and emotional learning (SEL) themes: self-awareness/self-management; social awareness and interpersonal skills; decision-making and responsible behaviors.
Routine: We are in a new place where there are a lot of unknowns. Perhaps we are able to provide routine for our students to help with this uncertainty.
If students have an instrument at home to practice, following a daily routine can create a sense of normalcy they have experienced in your classroom, and one they may be missing now. It can also provide structure and help simplify your planning by using a basic framework that sets up the routine with changing content.
Student assignment example: As part of your daily schedule, set up your practice time.
Teacher planning example: Create a basic framework for routine and change daily or weekly assignments.
|   | Monday | Tuesday | Wednesday | Thursday | Friday |
| --- | --- | --- | --- | --- | --- |
| Long Tones |   |   |   |   |   |
| Scales |   |   |   |   |   |
| Technical Study |   |   |   |   |   |
| Lyrical Study |   |   |   |   |   |
| Ensemble Music |   |   |   |   |   |
| For Fun |   |   |   |   |   |
| Record in Journal |   |   |   |   |   |
Practice Zen: For many kids they can get into their own state of "practice Zen." They can forget about outside stress or responsibilities for a short time. Many of our students may need this over the coming days. Being intentional about what you want them to work on will help guide their practice time and focus on music for a while.
Choice: We don't know what students are dealing with at home. They might be taking care of siblings, dealing with family illness, worrying about basic needs, etc. They might not have internet access or materials they need at home to engage in online learning. They may be overwhelmed with changes to their daily routine. Based on your objectives, what choices could your students make and have control over during a time when they have little control?
Teacher planning example: Sample choice activities for students.
Example #1:
Play a song correctly
3 times.
Pick a place to start
near the end.
Pick a place to start
near the middle.
Work on
problem spots.
Clap the
rhythms.
Play a duet
with a friend.
Create a mini-concert
of 3 songs.
Have your family sing a
song you know.
Listen to a
recording.
Example #2:
Make up new words to a
song you know.
Ask a family member to
sing a song.
Create a body
percussion piece.
Watch an artist
sing on YouTube.
Create a playlist for
your family.
Create a song
with movement.
Listen to
a recording.
Teach a song to
your family.
Create a mini-concert
of 3 songs.
Connection: One of the reasons students are in ensembles is for social connection. They may be missing this at home as they practice social distancing. Are there ways you can have them intentionally connect - virtually or by phone - with other students, family members, and/or relatives?
Similarly, kids stay in our ensembles in part because they connect with the music. How can you provide opportunities for this to happen—whether through singing, playing, composing, moving, listening, responding, reflecting?
E = Explicit
During this time, I think the thing we need to be most explicit about is that we are concerned for and available to our students. How can you reach out and connect to them? How can you create a sense of community online? It might not look at all like what you had in your classroom, but you might still offer some sort of connection opportunity.
Post a daily/weekly video
Hold "office hours" for questions
Send an email to the student/parent
Send a snail mail postcard
Have a daily joke of the day
Have a place where kids can post funny stories and/or connect
By bringing the P.I.E. to our new online world, we can be purposeful, intentional, and explicit about what we do with our students. We can be cognizant of their needs at this unusual time by providing routine, choice, and community connection. Most of all, we can create opportunities for them to connect with their craft of making music.
---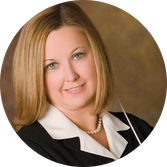 Dr. Jenny L. Neff is Associate Professor and Division Chair of Music Education at The University of the Arts in Philadelphia. Previously, she completed 25 years of public school teaching. She serves on NAfME's Council for Band and is part of the PMEA mentor teacher program. She is the Pennsylvania state representative for Women Band Directors International. She is also part of Conn-Selmer's Education Division as an Education Clinician.
View Author Page
Want More? Don't miss a beat!
We're passionate about providing music educators with teaching solutions. Sign up to get inspiration delivered to your inbox!
Stay Updated
Want to get the latest updates and special offers from Alfred Music?