Blog Menu
9 Tips for Sight-Singing Success
By Andy Beck | November 17, 2020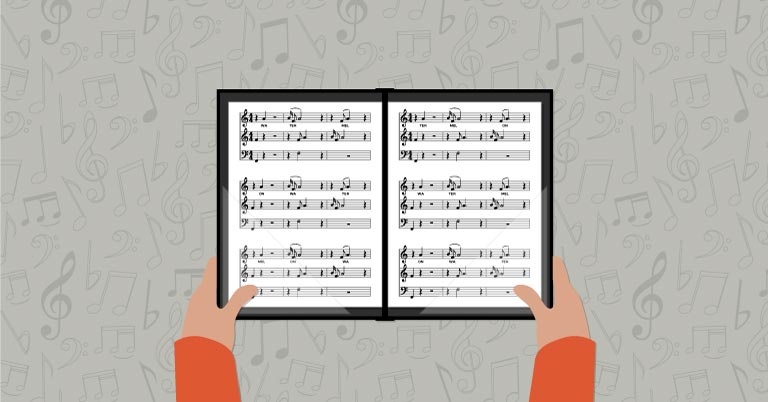 It's no secret, I'm an unapologetic sight-singing enthusiast! I legitimately enjoy the process. I always have, both as a singer and an educator. After all, the ability to "hear" the music before it is played is a musical superpower of sorts. And this phenomenal skill is perhaps the greatest gift we can give our students.
Sight-singing is not difficult to teach when you have some dedicated time and a few good tools (such as my new interactive slide set for distance learning called Sight-Singing Workshop). No matter what resource you use, enjoy the following practical tips for successful sight-singing. Share this acrostic with your students, and please keep sight-singing whether in person or remote!
Sight-sing often. Every day, if possible. Without a doubt, practice pays off.
Isolate rhythms from pitches. These are two different skills, so work them separately before combining.
Gradually increase the level of difficulty. A logical sequence of concepts is critical.
Have a methodology and stick to it. Is Kodály better than numbers? Is count-singing better than Takadimi? Not at all. Any of these systems is effective with consistency.
Tap a steady beat or pulse, and try not to stop. Even if you make a mistake, keep going.
Study before you start. Notice the time signature and key; determine the starting note; examine the rhythms, notes, and intervals; identify potential challenges; then "sing" silently to yourself—all before the official start.
Independence is the goal, so perform a cappella or with an accompaniment that does not double singer notes.
Never look back. As a matter of fact, always look ahead in the music. While you are singing bar three, your eyes (and mind) should be preparing for bar four.
Golden tone and technique will make it musical. Whereas a lack of support or confidence might imply errors.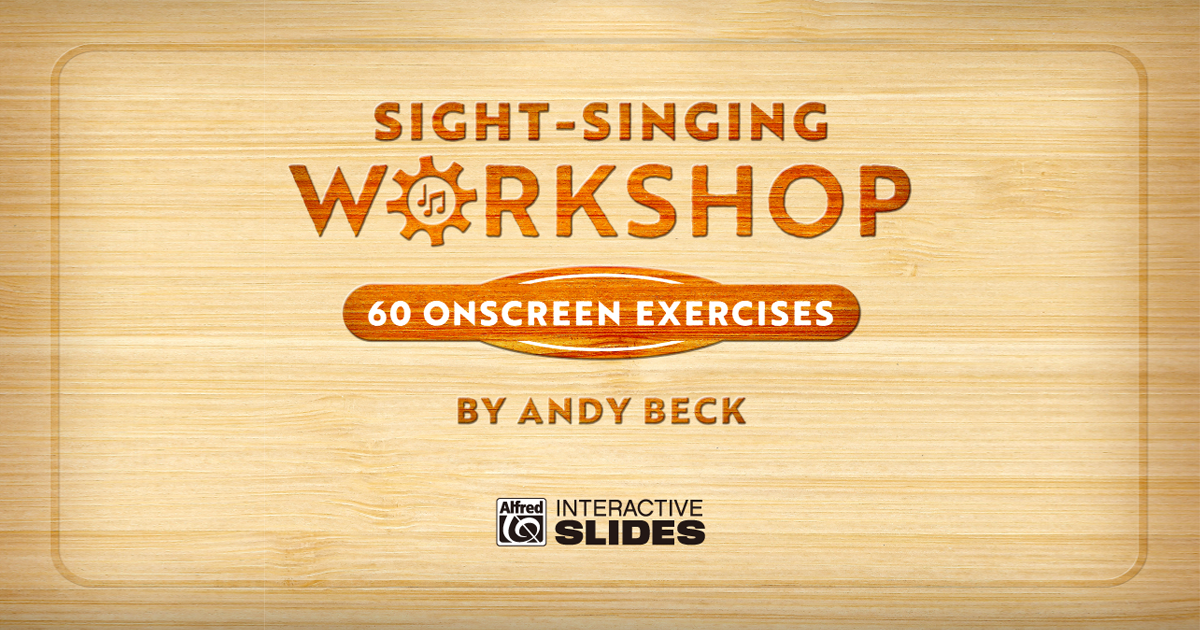 ---
Andy Beck received a bachelor's degree in music education from Ithaca College and a master's degree in music education from Northwest Missouri State University. Andy currently is the Director of Choral Publications at Alfred Music.
View Author Page
Want More? Don't miss a beat!
We're passionate about providing music educators with teaching solutions. Sign up to get inspiration delivered to your inbox!
Stay Updated
Want to get the latest updates and special offers from Alfred Music?