Blog Menu
8 Ways to Create a Positive Music Culture from the First Day
By David Pope | August 15, 2019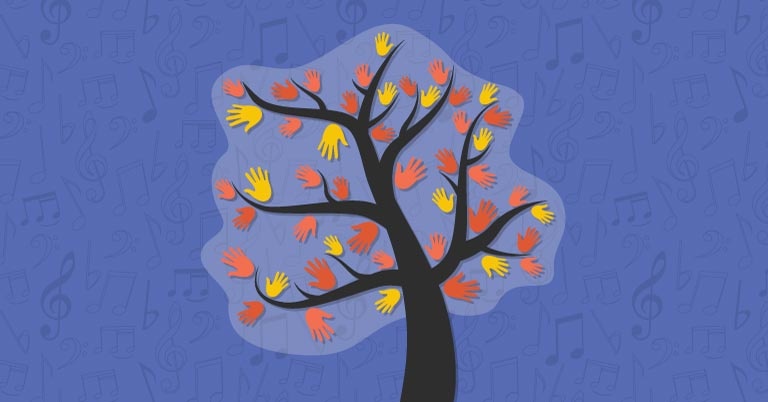 Fostering positive student-teacher relationships is crucial to building a successful music program. In any situation where I work with students, my goal is to create an environment where students feel valued and cared about. While concert performances are still important in my overall educational philosophy, my focus has changed a bit. My teaching philosophy has evolved to focus less on concerts and more on the student experience. No matter if they are in middle or high school, I want my students to feel like they belong in my classroom. I want them to have a safe space where they know someone cares about them.
For me, this purpose supersedes musical objectives. When I ask former students about their favorite memory from my class, very few students name repertoire. Almost 100% regale me with non-musical memories where they had a personal interaction or experience with classmates. As I've become older, my teaching motto has become: "Focus on the person first and music second." I've discovered that my students fail to reach their musical potential if I am not invested in them. As a result, I have strived to create a culture of inclusion in my classroom and found that my students' trust in me, each other, and the music program has led to better musical results. Creating an environment where these goals could be met has become a passion.
Below is a list of methods I have used to create a positive culture in my music program. I have used some of these at the start of school, but continue with most throughout the school year:
1. Host a Beginning of the Year Dinner/Picnic
This type of event provides time outside of the classroom for you to talk and reconnect with your students. Learn about their summer activities to get to know them on a more personal level. Having these conversations will help your students see you as a "normal person" instead of as their teacher. Allow your students to lead the conversation by spending more time listening to them. Shared meals are also a great way for freshmen to meet older students. If you have a gathering, I also suggest having your student leadership or booster group plan the event. Not only will it make your life easier by allowing you to enjoy the event without responsibilities; it will invest them in the event's success and give them ownership of it.
2. Play Team-Building Games
What is a better way to get to know your students than to challenge their comfort level in front of their peers? When students look silly together, they create bonds that will help forge new friendships. More importantly, your participation in the games is mandatory. It allows students to see the less serious side of you. I suggest bringing in a local community leader to lead the games so you can focus on the student experience.
3. Tell Fun Personal Stories
Nothing helps students connect to us as teachers more than telling them about our lives. For me, I've found that stories about my "crazy" cat named Cole are excellent classroom fodder. My students love hearing about Cole's adventures. They especially enjoyed stories about how he chased off a professional cat sitter after a single visit, or when he found a mouse. I use these stories during rehearsals to help my middle school students understand how I want them to play a specific passage. For example, "I want you to play this section in the style of Cole sneaking up to attack me."
4. Host Breakfast
I've found that getting students in my classroom before school or after school is an outstanding way to build rapport with them. To encourage this with my high school students, I have a coffee maker in my office so students can make a cup of coffee before school. I also keep a griddle in my office and host "Pancake Fridays" in the orchestra room. I've found that my "non-morning students" (I bet you can name a few of yours) make an extra effort to visit before school if I have special treats available.
5. Play Welcome Music
I ask my students to tell me their favorite songs (classical or non-classical) at the beginning of the year. Once I have this information, I stand in the entrance of the music wing with a speaker blasting one of their favorite songs. Whether I know the song or not, I sing and/or dance along to cause a reaction. I've always found it entertaining to watch some of them hide their head in embarrassment due to my lack of pop culture skills. This method is a great way to learn about my students' musical tastes and bring a smile to their faces as they come to class.
Pro tip: Make sure you listen to the songs first to make sure they are school appropriate.
6. Be Visible
I know it is difficult with all the tasks teachers juggle on a daily basis, but make an effort to be visible in your school. Say "hello" to your students (and other faculty members) in the hallway. Make an effort to attend their school sporting events, concerts, plays, or robotics competitions. Once there, take time to talk with your students about their performance. They will remember that you went the extra mile for them, and that may positively impact their effort in your class.
For example, I earned orchestra "street cred" last year with a few of my middle school students by changing a flight home. My students were returning from a robotics competition in California, and I changed to a different flight so I could fly home with them. It was a great opportunity to meet them for dinner, learn about their robotics competition at Google, and fly home on the same plane. Not only did I get bonus points with my students, but the faculty members chaperoning the trip were also very appreciative.
7. Ask Questions
For the last few years, I've had my students and their parents fill out a notecard so that I could learn in-depth information about them. In addition to the basic information that students typically provide, I asked the following questions:
Example Student Questions: What do I need to know about you to be a more effective teacher for you? Do you like to receive feedback in front of the class or in a one-on-one setting? What is your biggest fear about this class? How can I tell when you do not understand something? What is the best motivator for you?
Example Parent Questions: What do I need to know about your child that will help me teach him/her better? Is there something I need to know about your child that he/she will not tell me? Do you have any advice for working with your child? What is the best way to motivate your child?
8. Go to the Cafeteria
I know what you are thinking (you do not have to eat the food), but I promise this will get you goodwill with your students…and possibly your administrators. If your schedule allows, take time to occasionally eat lunch with your students. My students were caught off guard at first, but I found they enjoyed the conversation and company once the shock dissipated. Also, make an effort to eat with different students each time you visit the cafeteria.
Positive relationships between students, teachers, and classmates are the foundation of a successful music program. When students buy into the culture and feel like they belong in your classroom, they will become you and your program's biggest advocates. They will recruit new students, help when you need volunteers, work harder during class, and invest time in each other. Instead of just focusing on musical goals this year, I challenge you to focus on the human side of teaching and see how that can impact your music program.
---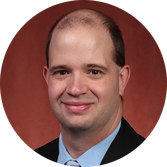 David Pope is an Associate Professor of Music Education and Chair of the Professional Studies Department at Baldwin Wallace University's Conservatory of Music. In addition, he serves as a senior conductor and co-director of Florida State University's String Orchestra Camp. 
View Author Page
Want More? Don't miss a beat!
We're passionate about providing music educators with teaching solutions. Sign up to get inspiration delivered to your inbox!
Stay Updated
Want to get the latest updates and special offers from Alfred Music?