Blog Menu
5 Seasonal Themes to Refresh Your Winter Concerts
By Jim Palmer | October 3, 2018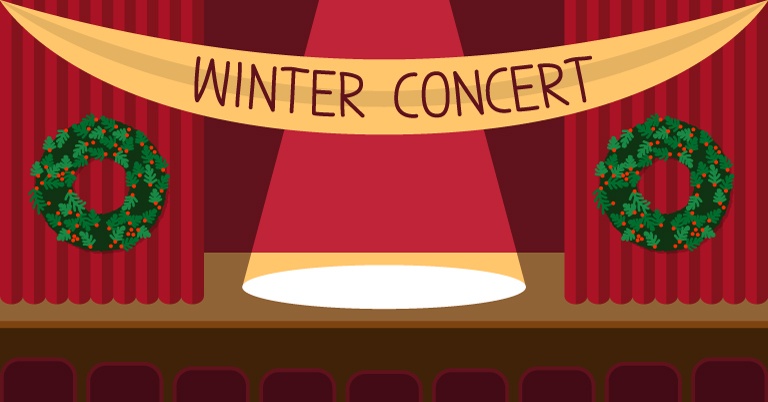 As the fall semester gets underway, so does planning for the rest of the year, which includes repertoire selection for concerts, and can be the most challenging aspect of finalizing a successful semester. A master teacher chooses repertoire that meets pedagogical priorities, includes a variety of styles, and is interesting both to the students and the audience. Holiday concerts can be the most difficult concerts to program, but can also be the most successful. Here are 5 themes I have used to create successful holiday concerts over the years, followed by a reference list of suggested pieces and concert formats.
1. Holiday Soloists
Parents love to see their children featured as soloists or in small groups. A holiday concert is the perfect opportunity to feature each section of the orchestra. I program a piece for each section that will make them the stars of the concert. When it's time for them to perform their piece, I set up the entire section in front of the orchestra and have them perform like soloists. You can choose one section to feature a year in a 4 year rotation, or choose music that will give each section an opportunity to shine as the soloists!
2. Rock the Holidays
One of my favorite holiday concerts features the music of The Trans-Siberian Orchestra. There are several amazing arrangements of holiday music from this incredible band. Some of the music features beloved holiday music, while other arrangements feature more classical pieces with a rock band twist. These arrangements are very playable and feature electric violin, electric guitar, drums and keyboard.
3. A Very Merry Pops Concert
There are so many wonderful holiday movies that students and audiences see year after year. Many of these movies have incredible musical scores! In addition to performing the music from these movies, I will often have my students pick a character from their favorite holiday movie and dress up as that character. If you have multiple orchestras, I have had great success with each orchestra picking a movie and all the members dress up as character from that movie. The students can also get very creative and bring props to display during their portion of the concert. Very festive!
4. A Classical Christmas
One of the most beloved ballets of all time is The Nutcracker by Tchaikovsky. Generations of people have grown to love this very recognizable music. I have often paired The Nutcracker with other classical works that have a holiday theme. Many of these pieces can also be performed at contests and festivals as well.
5. A World of Holiday Traditions
Our world is full of cultural traditions that include a variety of music. Our orchestras are often made up of students from many of these cultures. Performing music from a variety of cultures at the holidays not only reaches a multitude of people, it also provides many pedagogical opportunities as well.
At the end of the day, the key to success for any concert is good music. The students will perform good music well and audiences will enjoy their concert experience. Below is a list of music that I have used in a variety of holiday concerts throughout my career. Be creative! Your students and audiences will love being surprised. I wish you great success in all of this year's endeavors!
Holiday Orchestra Repertoire Suggestions
Holiday Soloists                                                           
Rock The Holidays (Trans-Siberian Orchestra)
A Very Merry Pops Concert
A Classical Christmas
A World of Holiday Traditions
---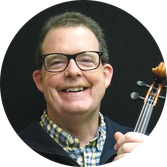 Recipient of the ASTA Elizabeth A. H. Green Award for a distinguished career in string teaching, James Palmer is an Alfred Music editor, arranger, and clinician. He is a professional violist and active high school and youth orchestra director. Mr. Palmer has received the Teacher of the Year Award three times.
View Author Page
Want More? Don't miss a beat!
We're passionate about providing music educators with teaching solutions. Sign up to get inspiration delivered to your inbox!
Stay Updated
Want to get the latest updates and special offers from Alfred Music?