Blog Menu
5-Minute Warm-Ups: Warming up the Voice and the Body
By Sally K. Albrecht | September 13, 2018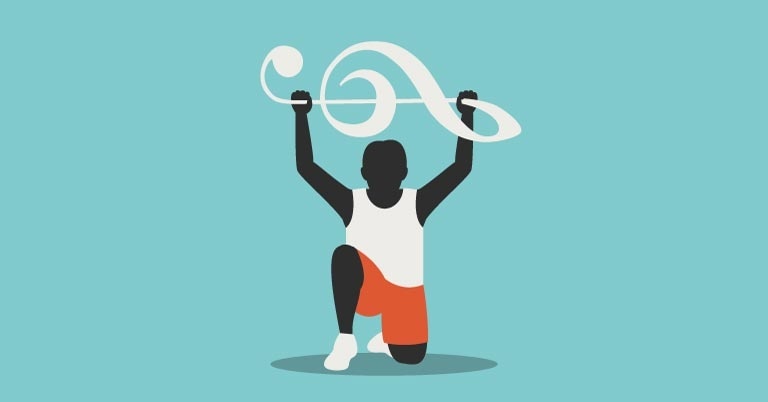 As choir directors, we all know that rehearsal time is so precious! We must use every moment to its fullest, and warming up together is the ideal way to get everyone thinking and working together. Here are some tips on how to make this time most effective and efficient.
Generally, while warming up voices, try to emphasize unifying vowels, expanding ranges, and energizing the sound of your choir. What about also including warm-ups for the body? This will help ensure students' breathing is deep and that their minds are fully engaged!
1. Come alive: Jazz hands + mouth + eyes.
Start with closed hands in front of the shoulders, then explode open into jazz hands, fully open through the ends of the fingertips. Relax. Repeat 3x. Add a wide mouth. Relax. Repeat 3x. Repeat with hands and wide eyes. Relax. Repeat 3x. Then all three together: hands, mouth, and eyes. Relax. Repeat.
2. Nothing but net: Basketball bounces and throws.
Pretend to bounce a basketball twice in front of you, then "shoot" as you sing the octave skip. Let the index finger fall as you glissando down the octave. Work your way up and down by half steps as desired. Vary by shooting R and L, or even over your back! Chose a student to lead the fall/glissando. Try different vowels. Good for creating clear unison vowels in the upper octave and expanding ranges. [Adapted from The Choral Warm-Up Collection, exercise #16, Jean Perry.]

3. Novelty diction: Get the mouth moving.
Put the R palm out to the R (palm up) and say "Red letter." Repeat with the L saying "Yellow leather." Try this exercise, flipping your head and using the palms from side to side. On "Blue" simply clasp front. Start slowly, then get a bit faster each time, hitting a new major chord on beat 3 of the final measure. Don't necessarily move by half steps. See if your students can quickly find the new "do" each time! [Adapted from The Choral Warm-Up Collection, exercise #58, Rick Weymuth.]

4. Getting a-round to it: blend and balance.
Using a simple round as a warm-up can help with blend and balance. Sing unison to start, then count off 1-2-1-2 etc. and sing as a 2-part round. The next time, count off 1-2-3-1-2-3 etc. and sing as a 3-part round. Can students hold on to their own part? Finally, divide into 4 sections and sing several times through. I teach students how to conduct a 4-pattern on the first measure. On the following measure, I ask singers to draw a circle with their R palm up and over. Repeat with the L palm on measure 3. Then both palms circle in front on the final measure. Ask the students to suggest different syllables to sing, using different consonants and vowels. See if you can perform this warm-up in one breath! [Adapted from The Choral Warm-Up Collection, exercise #161, Doris Sjolund.]

---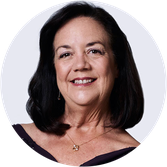 Sally K. Albrecht is a popular choral composer, conductor, and clinician, especially known for her work with choral movement. An annual recipient of the ASCAP Special Music Award since 1987, Sally has hundreds of chorals, songbooks, musicals, and movement DVDs in print.
View Author Page
Want More? Don't miss a beat!
We're passionate about providing music educators with teaching solutions. Sign up to get inspiration delivered to your inbox!
Stay Updated
Want to get the latest updates and special offers from Alfred Music?