Blog Menu
At-Home Music Projects from Your Friends at Alfred Music
April 13, 2020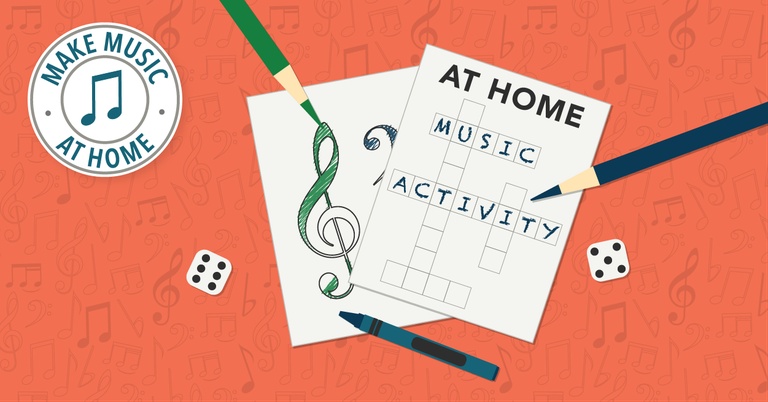 We know that many of you have had to change the design of what music learning looks like in your classroom on very short notice. Alfred Music called upon some of our most creative writers to craft these at-home music activities just for you! Most of these can be accomplished with very simple, in-home resources, and relatively little preparation. They are intended to be flexible and adaptable for the needs of your learners, so don't be afraid to use them as a jumping-off point for your own creativity!
Note that some activities for young children may require the assistance of a proficient reader to guide primary students through an activity. What a wonderful way for parents, caregivers, and siblings alike to experience the joy of making music!
We hope you will make use of these free and newly created activities by Sally K. Albrecht, Danielle Bayert, Andy Beck, Joan Eckroth-Riley, Greg Foreman, Krista Hart, Valeira Luppens, Katie O'Connor-Ballantyne, and Anna Wentlent.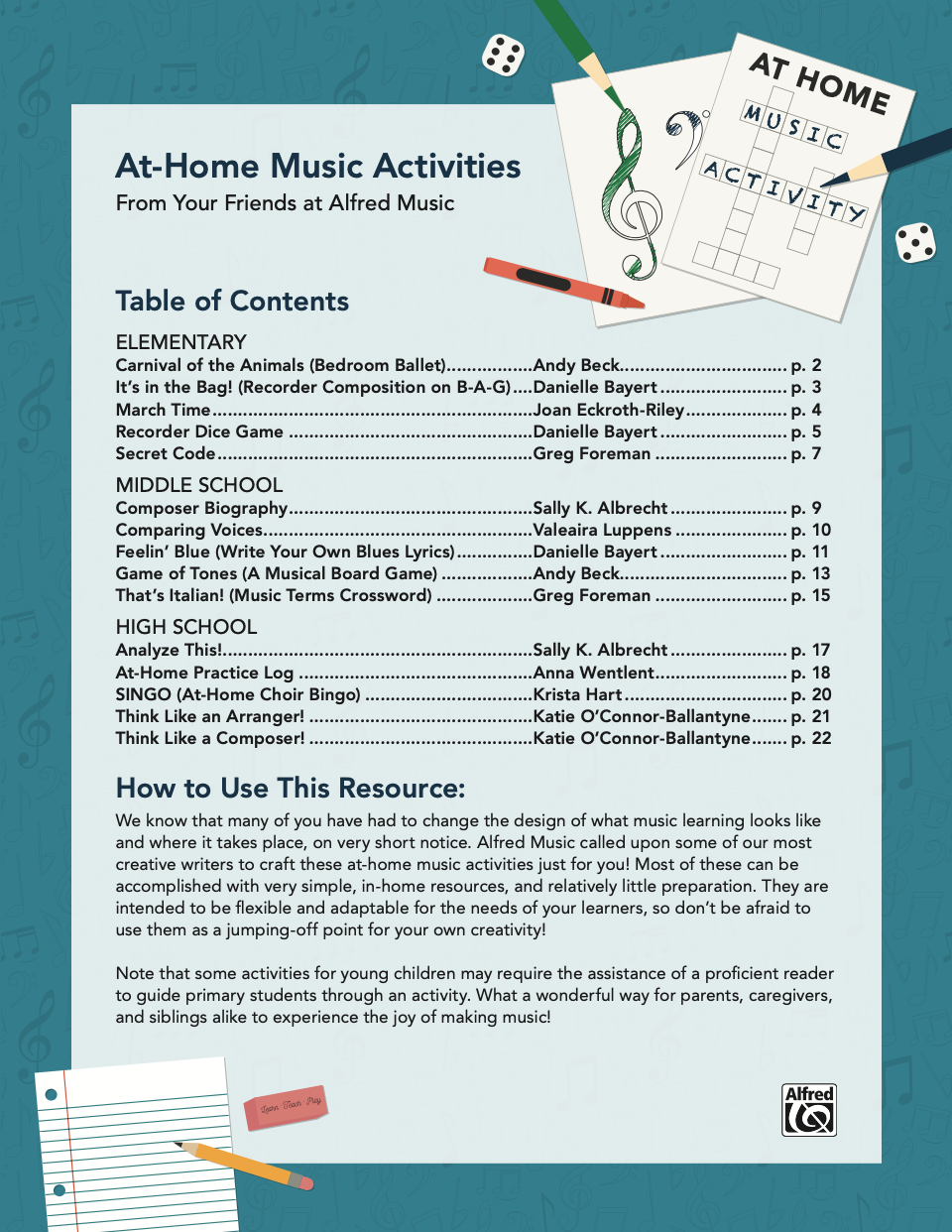 For more resources and inspiration, check out:
---
Want More? Don't miss a beat!
We're passionate about providing music educators with teaching solutions. Sign up to get inspiration delivered to your inbox!
Stay Updated
Want to get the latest updates and special offers from Alfred Music?