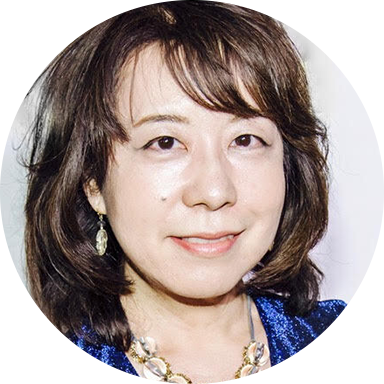 Yukiko Nishimura
Since 1996, she has given concerts consisting entirely of her own music in Japan. She gave a solo piano recital at New York Public Library, Donnell Library Center in 2003. In 2005, the commissioned work for the first silent film in the United States Edison's 1910 Frankenstein for string quartet was premiered in Gettysburg College in Pennsylvania by Covington String Quartet. The music for the silent film The Water Magician directed by Kenji Mizoguchi in 1933 was premiered in 2007. In 2010, a theatrical work Fantasy of Kenji based on the stories by Kenji Miyazawa was premiered. In 2014, she collaborated with Noh play, which is Japanese traditional theater work, as a composer and a pianist. In 2017, her piano work was performed by America's famous pianist Sara Davis Buechner at Carnegie Hall's Weille Recital Hall. The work got some good reviews on the New York Times, New York Concert Reviews, and more. In 2020, a theatrical work Chico was premiered, of which she was involved as a composer. Recent years she has been nominated for the 8th, 9th, and 10th Hollywood Music in Media Award.
Ms. Nishimura has received numerous commissions and has composed for piano, marimba, percussion, chamber music, band music, music for string instruments, and orchestra. She has also been active as a pianist and an arranger. She has studied composition with Atsutada Otaka, Dr. Alfred Reed, Dr. Richard Danielpour, and Giampaolo Bracali. She studied piano with Ivan Davis and Dr. Sara Davis Buechner.
Stay Updated
Want to get the latest updates and special offers from Alfred Music?