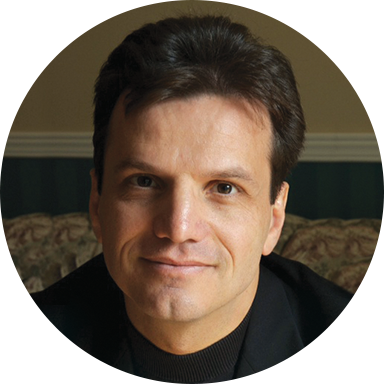 Vince Gassi
Vince received his Bachelor of Music from the University of Western Ontario in London, Canada and later studied composing and arranging at the renowned Dick Grove School of Music in Los Angeles, California. Recently, he has completed his Ph.D. at York University in Toronto, Canada.
For twenty-five years Vince has taught Instrumental Music at the elementary and secondary school levels. He is in frequent demand as a guest conductor, adjudicator, and clinician throughout the United States and Canada. His Cool Ideas and Arranging Concepts seminars focus on ways to engage students and teachers in the creative process. Vince's workshop, Digital Workflows for Music Directors, offers cutting-edge strategies empowering music directors to achieve peak performance.
Vince continues to receive many commissions and his works have been recorded and performed throughout North America, Europe, and Japan. His pieces are frequently performed at the Midwest Clinic in Chicago.