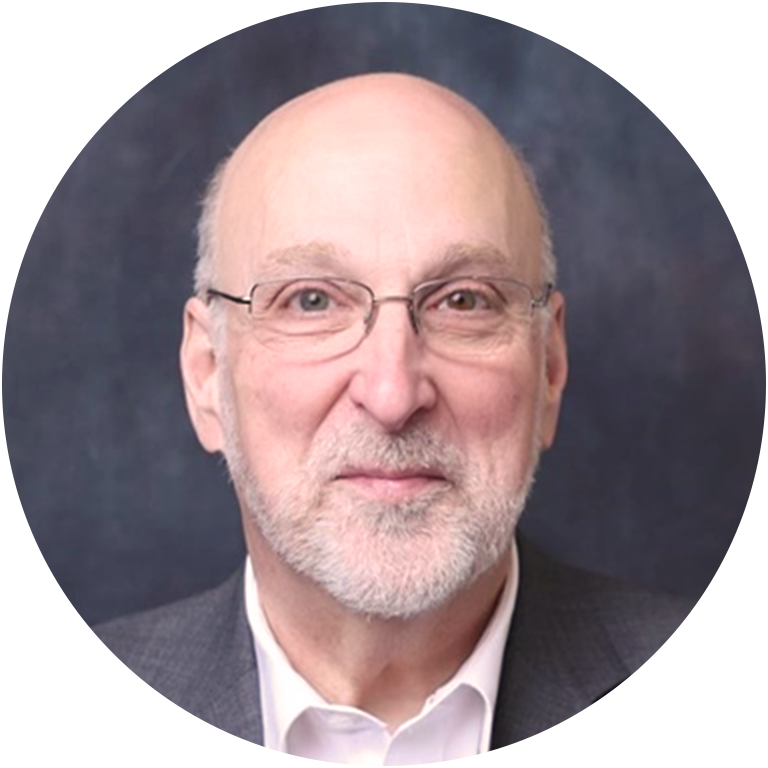 Peter Loel Boonshaft
He holds Bachelor of Music (Summa Cum Laude), Master of Music Education in Conducting, and Doctor of Musical Arts degrees. Dr. Boonshaft was also awarded a Connecticut General Fellowship for study at the Kodály Musical Training Institute, from which he holds a Certificate. He is currently on the faculty of Hofstra University in Hempstead, New York, where he is Professor of Music and Director of Bands. He is Conductor of the Hofstra University Wind Ensemble and Symphonic Band, and professor of conducting and music education. Prior to this appointment, Dr. Boonshaft was on the faculty of Moravian College and the University of Hartford. He was Founder and Music Director of the Pennsylvania Youth Honors Concert Band and the Connecticut Valley Youth Wind Ensemble. In addition, he held the post of Music Director and Conductor of the Metropolitan Wind Symphony of Boston.
Dr. Boonshaft is the author of the critically acclaimed best-selling books Teaching Music with Passion, Teaching Music with Purpose, and Teaching Music with Promise, as well as his first book for teachers of other disciplines, Teaching with Passion, Purpose and Promise. He is also co-author of Alfred Music Publishing's new beginning method book series, Sound Innovations for Band and Sound Innovations for Strings, as well as Sound Innovations: Ensemble Development for Intermediate Concert Band and Sound Innovations: Ensemble Development for Advanced Concert Band. In addition, he is the author of Vaclav Nelhybel: His Life and Works, the only authorized biography of the composer, a contributing author of The Music Director's Cookbook: Creative Recipes for a Successful Program, and author of articles for Instrumentalist Magazine, the National Band Association Journal, Teaching Music, and Band Director's Guide. Dr. Boonshaft also holds the post of Band/Wind Ensemble Editor for the School Music News. Active as a proponent of new literature for concert band, he has commissioned and conducted over forty world premieres by such notable composers as Eric Ewazen, W. Francis McBeth, Johan de Meij, Fisher Tull, H. Owen Reed, Vaclav Nelhybel, David Gillingham, Philip Sparke, Satoshi Yagisawa, Rossano Galante, Sam Hazo, Andrew Boysen, Brian Hogg, Robert W. Smith, David Holsinger, Stephen Melillo, Roland Barrett, and Jared Spears. Among the soloists who have appeared in performance with Dr. Boonshaft are John Marcellus, Maynard Ferguson, Harvey Phillips, The Boston Brass, Eugene Rousseau, Marianne Gedigian, Ed Shaughnessy, Lynn Klock, Don Butterfield, The Dallas Brass, Dave Steinmeyer and the United States Air Force "Airmen of Note," Chester Schmitz, and the Vienna Schubert Trio.
Extremely active as a guest conductor, clinician and speaker for conferences, festivals, concerts and workshops nationally and internationally, he has guest conducted the NAfME (The National Association for Music Education) National High School Honors Band, NAfME All-Eastern Band, NAfME All-Northwest Band, NAfME All-Eastern Directors Band, Goldman Memorial Band, U.S. Marine Corps Forces Pacific Band, U.S. Marine Band New Orleans, Western International Band Clinic, Prague Castle Guard/Czech Police Symphonic Band, U.S. Department of Defense Dependents Schools: Europe Honors Music Fest Band, and the Association of Concert Bands National Conference Band. In addition, he has been an adjudicator and clinician for the Music For All/Bands of America National Concert Band Festival. He has served as a speaker for the Canadian Music Educators Association National Convention, NAfME National Conference, American Band College, Midwest International Band and Orchestra Clinic, Music For All/Bands and Orchestras of America Symposium, Samuel Barber Institute for Music Educators, Music Education Center of America, East Asia Regional Council of Schools in China, Singapore Ministry of Education Band Conference, KIPP National School Summit, NESA Council of Overseas Schools Conferences in Thailand and The Philippines, and as keynote speaker for the NAfME Northwest Division Conference, NAfME Southern Division Conference, European Music Educators Convention, National Convention of the American String Teachers Association, National Convention of the American School Band Directors Association, ACDA Western Division Conference, Maryborough Music Conference of Australia, National Conference of the Organization of American Kodály Educators, and numerous international, national, state and regional music education conferences.
Clinic Offerings
How We Teach Is As Important as What We Teach: Especially Now!
What we need to teach is exactly the same as it has always been. How we deliver those same things is the challenge. But with every challenge come enormous possibilities if we change our approach. Join Peter to explore many specific ideas to do just that!
---
Recruiting and Retention: There's NO Time Like The PRESENT!
Facing the challenges of today's educational environment, our ability to recruit and retain our students is as crucial as ever. To "get" and "keep" students we must adapt to our present situation with renewed and targeted efforts to make certain our students are involved and motivated, as they sense progress and find success.
Stay Updated
Want to get the latest updates and special offers from Alfred Music?