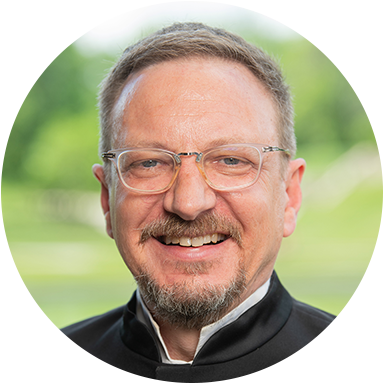 Clinic Offerings
Band & Orchestra Planning and Programming: Begin with the End in Mind
Design the instrumental music program for success with a cornerstone of master teaching, blueprint for organization and repertoire, and facilities and instruments as raw materials. Thrive in the role of architect and project manager to develop a model music program for students.
---
Creative Warm-Ups for Strings
Gain fresh warm-up ideas to improve intonation, rhythm, bowing, and improvisation in string orchestra or private studio settings. Use teaching tools to build community. Bring an instrument and play along!
---
Creativity is Contagious for Strings
Gain fresh ideas on developing creative musicianship within your string students through non-theory and theory-based creativity and improvisation exercises and routines aligned to the ASTA Curriculum. From Western to non-Western traditions to distinct styles like classical, jazz, Latin, and rock, practice sequential, creative, steps toward improvising and composing music. Experience ASTA's Creative Musicianship curriculum in action!
---
Expressive Conducting
Gesture rehab for busy students and teachers. Give thought to your conducting gestures, improve your baton technique, and hear the results on Monday morning.
---
Fun in Fundamentals for Strings
Keep students motivated through teaching exercises and rote activities that put "fun" in the fundamentals of string playing. Bring an instrument and have fun!
---
Involving School Band & Orchestra Parents: How to Have Help and Money
Involving band and orchestra parents yields positive results, both in the lives of our students, and in the quality of the program. Often, we simply need to ask!
---
Recruiting Instrumental Music Students
Why do instrumental music students join and stay in band and orchestra programs? Compare research findings, examine the three phases of recruiting and retention, analyze your situation and propose solutions. Get ready for more students!
---
Sound Innovations: A Comprehensive Curriculum
The most comprehensive method available; now with five levels each for concert band and string orchestra, three for guitar, one for percussion, and one for leadership.
---
String Pedagogy from Galamian, Dounis, Suzuki, and Rolland to You
Explore the pedagogical roots of your string teaching tree. Apply influences of the masters in your orchestra classroom.
---
Teaching Intonation Creatively for String Orchestra
Discover specific strategies to refine intonation in string orchestra or private studio settings. Participants will form a lab orchestra to experience innovative techniques and exercises within an expressive and musical context.
---
Teaching String Techniques Has Never Been So Easy
Gain ideas on how to improve the sound of your middle or high school string ensemble through the use of exercises that develop and expand technique.
Stay Updated
Want to get the latest updates and special offers from Alfred Music?