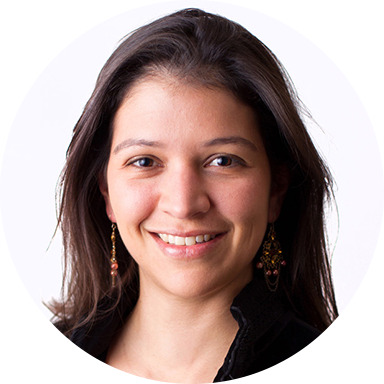 Giovanna Cruz
Dr. Giovanna Cruz, has worked for MakeMusic since 2014 designing, building, implementing, delivering, and evaluating online and in-person training to numerous school districts around the country. In her role as Manager, Customer Success, provides voice of the customer feedback, advises product development, and oversees the efforts to ensure our customers find value in our products by keeping them engaged and happy through education and outreach efforts. Giovanna collaborates with the marketing, sales, support, and events teams and many times she also presents SmartMusic and Finale clinics at state and national music education conventions.
Before joining MakeMusic, Giovanna accumulated over 10 years of experience as an orchestral and chamber musician, college and private studio teacher, and public school teacher, including the 7 years she taught orchestr in Austin, TX. Giovanna holds a Bachelor's of Education, and Master's and Doctoral degrees in Music Performance.
Stay Updated
Want to get the latest updates and special offers from Alfred Music?