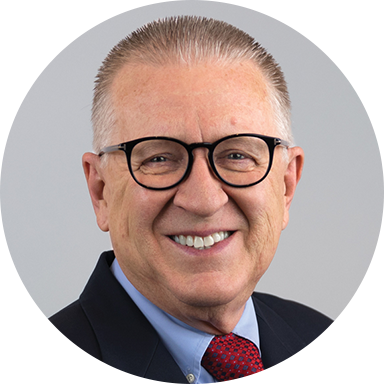 E. L. Lancaster
Dr. E. L. Lancaster is Executive Editor, Piano for Alfred Music. He is also an adjunct piano faculty member at California State University, Northridge. Dr. Lancaster holds degrees from Murray (KY) State University, the University of Illinois, and a Ph.D. from Northwestern University. From 1979 until 1998, Dr. Lancaster was Professor of Music at the University of Oklahoma, Norman, where he taught courses in piano pedagogy and coordinated the group piano program. Dr. Lancaster established the masters and doctoral programs in piano pedagogy at the University of Oklahoma in 1980 and served as Major Professor for more than 50 doctoral dissertations in that field. He taught pre-college students in the Piano Pedagogy Laboratory Program, combining group and private instruction. In addition, from 1981 to 1996, he and his wife, Dr. Gayle Kowalchyk, operated a large independent piano studio in Norman, Oklahoma.
Dr. Lancaster has served as National Chairman of Group Piano and National Chairman of Student Chapters for MTNA. He has held offices in the National Conference on Piano Pedagogy, including Chair of the Administration/Pedagogy Liaison Committee. Dr. Lancaster has received numerous teaching awards from the University of Oklahoma, including the Regents Award for Superior Teaching (1984), Associated Distinguished Lectureship (1987), Provost's Outstanding Academic Advising Award (1996), and Outstanding Faculty Award in the College of Fine Arts (1996). In 1991 he was awarded a David Ross Boyd Professorship, named in honor of the first OU president, given to faculty members who excel in teaching, counseling and guiding students.
In 2013 he was named a Signature Sinfonian by Phi Mu Alpha Sinfonia, national music fraternity. This award honors members who exhibit high standards of excellence in representing the fraternity as an alumnus. Murray State University honored him in 2014 with a Distinguished Alumnus Award, the highest honor granted by the University. At their 2016 convention, the California Association of Professional Music Teachers presented him with their Lifetime Achievement Award. He was a 2019 recipient of the Lifetime Achievement Award from the National Conference on Keyboard Pedagogy.
Dr. Lancaster has presented workshops for teachers throughout the United States, Canada, Hong Kong, China, Korea, Malaysia, Singapore, and Thailand. He is the author or co-author of more than 400 publications designed for students of all ages. He now lives in the Los Angeles area.
Stay Updated
Want to get the latest updates and special offers from Alfred Music?