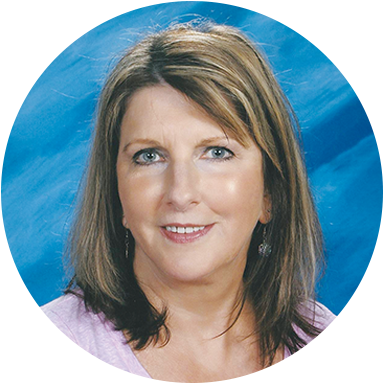 Deborah Baker Monday
Ms. Monday received her B.M.E., magna cum laude, from Florida State University with an emphasis in string education. She was awarded an academic fellowship to attend the University of Alabama where she received her M.M. in composition. During that time she was a bassist with the Meridian Symphony Orchestra and the Tupelo Symphony Orchestra. She continued her studies at Louisiana State University where she received the Chancellor's Award to participate in the L.S.U. Symphony Orchestra under the direction of James Yestadt. She has studied theory and composition with Harold Schiffman, John Boda, Frederic Goossen, Paul Hedwall and Dinos Constantinides.
Ms. Monday continued to be an active bass performer when she moved to Utah. After completing all of the course work and passing the written and oral portions of the doctoral exams, she was hired to teach in the Logan City School District as a low string specialist. During her tenure with Logan she has pursued her interest in composition and arranging for educational strings and has over 130 works with seven publishing companies. This has been a rewarding part of her career while she and her husband, Bill, have raised 4 amazing children. She has received awards for Outstanding Elementary Educator and Superior Accomplishment from the UtahASTA and UtahMEA, respectively. She won the UtahASTA Composition Competition in 2006 and 2011.
Ms. Monday has presented at numerous state music conferences throughout the U.S. as well as several national ASTA conventions, The Midwest Clinic and the prestigious Ohio State String Teachers Workshop. She is very active as a clinician, conductor and adjudicator and has received numerous commissions for her work. Her studies in composition and experience in string education have combined to make her one of the leading contributors to the educational repertoire for string players.
Stay Updated
Want to get the latest updates and special offers from Alfred Music?