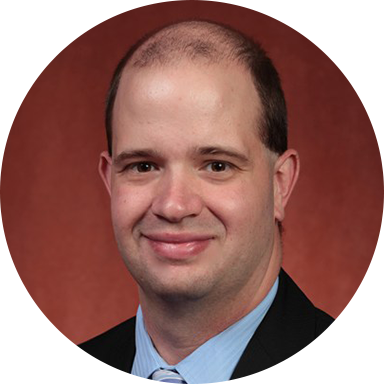 Clinic Offerings
Advice for Teaching Orchestra in a Title 1 School
This session will cover topics inherent to teaching orchestra in a Title 1 or economically disadvantaged school. Based on his successful experience at a Title 1 school, the presenter will provide insight into teaching in a low-income school system based on his personal successes and failures. Topics will include: connecting with students, creating a positive learning environment, fighting systematic racism, working with challenging students, overcoming financial need, fostering parental and community support, recruiting, and working with administrators. Attendees will leave the session with strategies they can implement into their personal teaching situation.
---
Cello 101: Finding Your Inner Cellist
This session covers the basics of beginning and intermediate cello pedagogy. The presenter will discuss instrument sizing, creating the proper sitting position, holding the bow, shaping the left hand, forward and backward extensions, positions, and the basics shifting and vibrato. Participants will experience the beginning and intermediate techniques covered in this session through a hands-on approach. The objective of this session is for non-cellists to improve their cello demonstration skills and their understanding of cello pedagogy.
---
Getting Over the Hump: Teaching Advanced Techniques to the Developing Student
Getting students to go beyond notes and rhythms is a difficult task. In this session, we will focus on the technical skills required to improve string students' playing abilities beyond the basics. Topics covered will include techniques for teaching finger patterns, extensions, shifting, vibrato, phrasing, and playing musically. Participants will leave with methods and exercises that can immediately be applied in the classroom and will create a positive learning experience.
---
How to Ease Student Fear and Create Chamber Ensembles in the Orchestra Classroom
Increasing student engagement during the live or virtual rehearsal process is important for success. This session will focus on how to successfully incorporate more student lead sectionals, chamber ensembles, and solo performances into the traditional or virtual rehearsal process. We will discuss how using chamber ensembles during the rehearsal process will increase students' understanding, engagement, and ownership of the orchestra. Participants will also learn a process to make small ensemble and solo performances less intimidating for timid students.
---
New and Favorite Music Reading Session
Participants in this session will discover pieces published by Alfred Music. Repertoire will include selections from all difficulty levels of both newly published works and favorites from the past. We will also explore flexible-scoring repertoire, pieces for chamber ensembles, specific pieces to teach certain skills, and how to use SmartMusic to learn new repertoire. Composers will also provide insight into their pieces to provide an inside peek at their process.
---
Playing Position & Posture: Setting Beginning Students Up for Long-Term Success
Setting students up correctly from day one is crucial for their prolonged success. This session will emphasize methods to teach and reinforce posture, the correct left- and right-hand playing positions, the proper bowing motion, and note reading skills. Additional topics will include exercises to decrease students' tension and increase flexibility
---
Programming Outside of the Box: Non-Traditional Repertoire for School Orchestras
This session will introduce participants to non-traditional repertoire for school orchestra programs. Covered literature will include newly published works and popular favorites from the past. Repertoire will be divided into various genres to help teachers program a variety of non-classical music that will excite students about playing, aid in the retention of current students, help directors recruit new students, and boost audience enjoyment.
---
SmartMusic in the Orchestra Classroom
This session will provide an introduction to SmartMusic and how to incorporate it into the elementary, middle, and high school orchestra classroom. Participants will learn orchestra-specific SmartMusic activities that are appropriate in face-to-face and virtual lessons. Topics will include orchestra-specific SmartMusic activities for individual students, small groups, and large ensembles. We will also discuss how to use SmartMusic to increase the inclusion of non-Classical repertoire in your lessons.
---
Strategies for Developing Intonation in the Orchestra Rehearsal
This session will provide various strategies that string teachers can immediately incorporate into their daily rehearsals to improve students' intonation. Participants will learn practical exercises that will develop students' abilities to self-identify and self-correct pitch errors. Topics will include teaching and refining listening skills, learning to balance the ensemble, creating chorales out of performance repertoire, tuning the inner lines, and how to play with expressive intonation. Covered strategies can be used with musicians in beginning, intermediate, or advanced ensembles.
---
Strings for the Non-String Player: What You Did Not Learn in College
This session is for non-string players who teach string orchestra. Based on conversations with band and choral musicians who teach string orchestra, this session will cover pedagogical topics that non-string players commonly want more information about. The presenter will discuss techniques for teaching the proper playing position, the principles of tone production, the importance of bow distribution, cello extensions, and how to select repertoire. To increase effectiveness in the classroom, common differences between teaching band and orchestra will be discussed. Participants can also ask questions about their own teaching. The objective of this session is to increase non-string players' level of comfort when teaching string orchestra.
---
Targeted Warm-Ups for the Orchestra Classroom
This session will present warm-up and rehearsal techniques that address common issues found in orchestral performances. Participants will learn practical exercises and activities that target and develop students' leadership abilities, listening skills, musicianship, expressiveness, and independent playing. The presenter will discuss the pedagogy behind each exercise and how student can easily transfer the skills to their repertoire. Resources that teachers can use to develop warm-up exercises based on their students' pedagogical needs will also be shared.
---
Tips for Selecting Repertoire with a Pedagogical Purpose
This session will provide school orchestra teachers with various strategies to help them select repertoire with a pedagogical purpose. The presenter will discuss how to choose repertoire that allows students to create musical moments and go beyond notes and rhythms. Participants will learn how to analyze repertoire, how to identify the pedagogical skills required to produce a high-level performance, how to sequence student learning through repertoire selection, how to avoid common programming issues, and how to create positive musical experiences for their students by balancing technique and musical demands. Strategies discussed in this session are applicable to beginning, intermediate, and advanced ensembles.
Stay Updated
Want to get the latest updates and special offers from Alfred Music?