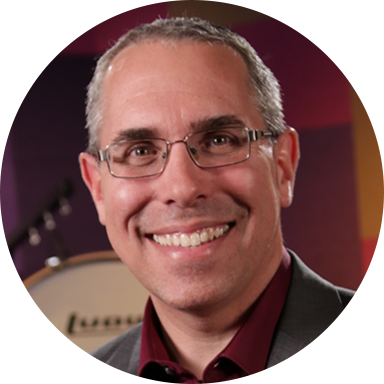 Chris M. Bernotas
As an active composer and arranger of concert band, string orchestra, and marching band music, Mr. Bernotas is highly sought after nationwide as a composer of commissioned new works, as a guest conductor, as an adjudicator, and as a clinician on a variety of music education topics.
He resides in New Jersey with his wife Cristina and three kids.
For recordings please go to: www.youtube.com/chrisbernotas
Twitter: @cbernotas
Facebook: www.facebook.com/chrismbernotas
Website: www.chrisbernotas.com
Clinic Offerings
Back to Basics- Help Your Band Sound Better!
In this session, we will discuss simple techniques to help your band sound better quickly. Students often know what is wrong in their performance; we just have to guide them about how to fix it. Critical thinking in band is very present, even if students do not realize it. Focusing on the fundamentals of sound production, pitch, technique and performance with simple terminology and direct instruction your students will quickly self-reflect and self-correct.
---
Effective Warm-Ups Strategies: The First 10-Minutes
Discussion of various ensemble warm-up concepts, including breathing, long tones, pitch matching, tuning, balance and blend, technique, and rhythm. As directors, we would like to do everything, every day! Sometimes we need to choose concepts based on the ensemble's
---
Teaching Kids, Not Music
Changing our focus from being driven by the music to being driven by the students and their growth changes our outlook on rehearsals. This session will focus on introducing this philosophy and discuss how to implement key concepts into your instruction to develop student skills. They will be more self-reliant, responsible, proactive, confident and successful when you empower them. Implementing a steady focus on fundamental musical concepts and holding a high standard, students will thrive!
---
Teaching the Average Band Student
here is much focus on teaching beginning students and pushing the envelope with advanced students, but what about those in the middle. They love music, they love band but it isn't their whole life. How do we focus on their needs? How can we motivate them? How can we connect them with their music and help them get to the next level? How do we keep them engaged, focused and challenged? How can we help them to contribute to their section with reliability and consistency? Share your perspectives and stories.
---
The Band Director as a Musical M.D.
In this session, we will be discussing the role of the band director as it relates to diagnosing common performance issues and prescribing simple, effective remedies. Together we will look at rhythm, tuning, and ensemble precision/performance challenges and discuss strategies to solve them. In addition, we will also focus on strategies to help students achieve effective emotional performance.
---
Yes, you can teach percussion!
Discussion and thoughts will be shared to empower the non-percussion specialist to feel confident in teaching their percussion students and section. Included will be tips and basic concepts of grip, stroke, dampening, rhythmic introduction, meter introduction, mallet note-reading, rolls (open/closed and duple/triple), rudiments, and musical application of percussion techniques. Engage your percussion students in group & individual lessons, and throughout a warm-up, rehearsal and performance.
Stay Updated
Want to get the latest updates and special offers from Alfred Music?