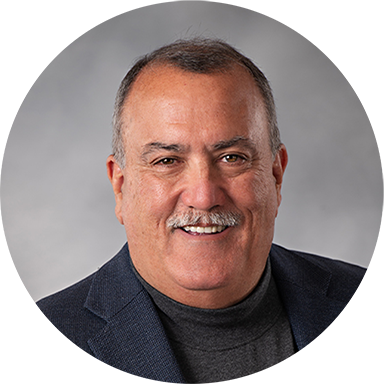 Clinic Offerings
Beginning Strings: The First Two Years are Critical
Learn ideas and tips for teaching technique, aural skills, musicianship, and reading to young players from a master of large group instruction. Also to be covered: pedagogy, classroom management, group process, and delivery skills. What are the factors of success that ensure your students will play well, be engaged and, most of all, continue in music?
---
Bowing Fluency: Developing String Orchestras that Play with Artistry
How to teach the skills they need! Students can play with artistry at every level by developing fluent bow strokes and the ability to intelligently play in all parts of the bow. Learning how to control tone and properly start and release notes in combination with bow choreography results in artistic playing. This is a must see for all band and choir teachers teaching strings.
---
Differentiation in the String Classroom
Learn and discuss how to address the needs of all students at every level. Using the same lesson plan, aimed at the same techniques, customize the delivery for students who need more challenge and those who need additional time. Special emphasis will be given to the early years of instruction.
---
Fiddling, Jazz, Rock, and Beyond
The use of fiddle, jazz, rock, and improvisation, as well as other styles of music in the string classroom, is a great way to create excitement while developing right and left-hand technique. Explore how to use these styles effectively even if you are not an expert and how to include strategies for creative music making.
---
Staying on Fire without Burning Out
The highs and lows that make up a successful career in teaching: Create balance in your life. Avoid the pitfalls of burnout. Know the signs of burnout. And best of all, the solutions to burn out!
---
Strategies for Introducing and Developing Shifting
Teaching shifting, vibrato, and scales has never been easier. Specific strategies are presented for teaching students to shift with ease throughout the range of the instrument from early instruction to advanced.
---
Strategies for Teaching Creativity and Improvisation in the String Orchestra
Teaching students to be creative in the string orchestra setting can be easy, fun, and meet standards. Strategies that can be used at all levels to develop response to music, composition skills, and improvisation using many genres of music will be demonstrated. Start using these concepts immediately!
---
Successful Recruiting and Retention by Design
Unlock the secrets of success for recruiting and motivating students that result in high retention rates and large programs. Who, what, why, where, when and how for all levels. Applicable to band, orchestra and choir.
---
Teaching Intonation Creatively in the String Orchestra
A demonstration of very specific strategies to refine intonation in string orchestra or private studio settings. Participants may be used as a lab orchestra to demonstrate techniques, games, and exercises if they have access to instruments.
---
Teaching Rhythm: How Do I Count It and When Do I Play It?
Creative solutions to teaching rhythm, super-charging your delivery, and energizing your students' rhythmic understanding and performance. Free flashcard materials will be available.
---
The Basses Rock – Secrets for Creating a Great Bass Section
What makes the basses different? The secrets of the bass unveiled for orchestra teachers. How to feed and care for your bass section in a way that develops technical skills equal to the upper strings
---
The Total Tone Transformation
Totally transform the sound of your orchestra on Monday. Easy strategies to create an exciting sounding orchestra at every level. Improve your retention by giving students the tools to create better sounds and more expressive playing. This is also a must-see session for band and choir teachers teaching orchestra.
Stay Updated
Want to get the latest updates and special offers from Alfred Music?