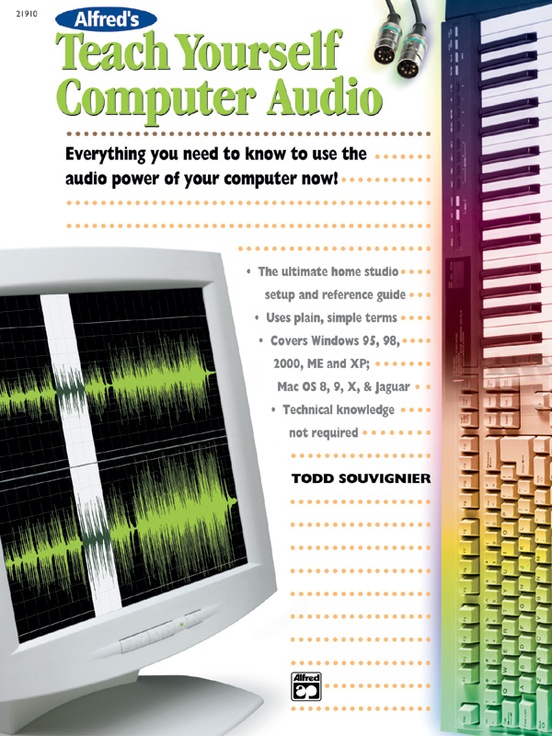 Alfred's Teach Yourself Computer Audio
Everything You Need to Know to Use the Power of Your Computer Now!
By Todd Souvignier
Book
Grade: 102558061
Item: 00-21910
Add to Cart
Add to List
Available Digitally
Share
---
Description
Learn all you need to know about computer audio and open up a brand new world of musical knowledge with this exciting method from Alfred. Unleash the hidden audio power of your home computer by learning what's going on behind the scenes and how to tap into it. Get a general knowledge of digital audio formats, sound cards and multimedia programs, then discover how to make the most of it with information about the audio capabilities specific to Windows 95, 98, 2000, ME & XP, and Mac OS 8, 9, X, and Jaguar. No matter what platform you're on or how basic your computer skills, you'll be able to use your computer as a desktop studio and get down to creating in the world of digital audio. Be your own teacher, and let Alfred be your resource every step of the way.
---
Stay Updated
Want to get the latest updates and special offers from Alfred Music?